INDIA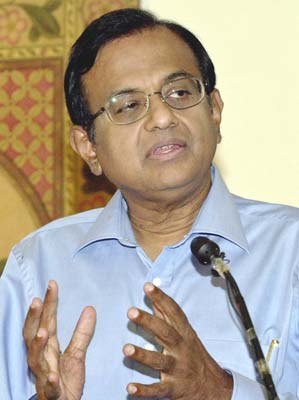 He is extremely capable, politically savvy and known for his ability to package complex financial information into the 60-second sound bites demanded by todays global and local media. And Palaniappan ChidambaramIndias new finance ministereven has the extra edge that comes with having held the same post for three years in the mid- to late 1990s.
But analysts say the first test of this sophisticated Harvard- educated lawyer will be in early July, when the newly elected left-leaning government led by Indias Congress party unveils its budget.
An ambitious politician from the southern Indian state of Tamil Nadu, Chidambaram first was elected to parliament nearly 20 years ago and later became a junior interior minister under then-Prime Minister Rajiv Gandhi. He assumed the finance minister post in 1996 under the United Front government. and economists lauded his 1996-1997 budget for reining in government spending and launching an ambitious tax reform program to stabilize the fiscal deficit.
Since his appointment in late May by Prime Minister Manmohan Singh, Chidambaram hasnt disappointed international investors worried about Indias fiscal deficit. One of his first moves was to implement a nationwide value-added tax in April of next yeara move meant to reduce tax evasion in Asias third-largest economy and raise the revenue needed to stabilize the public debt and ease poverty.
The 58-year-old graduate of the Harvard Business School is the most pro-reform face in the new government of Prime Minister Singh, who assumed the finance minister post himself in 1991 and began opening up Indias economy to globa l co m p e t i t i o n . Coming from an affluent trading family, Chidambaram is unsurprisingly a strong supporter of the World Trade Organiz a t i o n a n d h a s served as adviser to many international corporations.
But analysts agree he will need his political adeptness when dealing with a coalition government that includes a Communist party.

Paula L. Green