Libya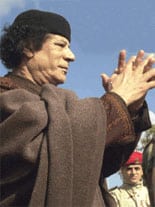 Colonel Muammar al-Qaddafi, Libyas flamboyant leader since a 1969 coup, did his country a big favor when he came in from the cold last year. By ingratiating himself with the West and agreeing to dismantle Libyas weapons of mass destruction, he triggered a massive inflow of foreign direct investment.
Libya attracted $4 billion of FDI in 2004, making it the leading destination for foreign investment in Africa, according to a preliminary estimate by the United Nations Conference on Trade and Development. That was up from $700,000 in 2003 and accounted for one-fifth of all foreign capital inflows into Africa last year.
Many observers suggested that the Libyan leader was moving to save his head in December 2003 when he capitulated to the West shortly after seeing Iraqi strongman Saddam Hussein trapped in a hole by US forces.
While that version of events may be true, Qaddafi also was desperate for foreign investment to boost his countrys oil production and upgrade its refineries, which fell into a state of disrepair during the two decades of international sanctions. Libya, an OPEC member, is Africas biggest oil producer. Its high-quality, low-sulfur crude oil is in big demand in the nearby markets of Europe. Oil and gas exports account for 95% of the countrys export revenue.
The countrys proven reserves are about 29.5 billion barrels and production is 1.4 million barrels per day. It has low production costs and large unexplored areas, making oil companies eager to invest.
Libya is seeking as much as $30 billion in FDI through 2010, by which time it hopes to have increased its oil-production capacity to 2 million barrels per day. FDI inflows to Africa account for only 3% of global FDI inflows, according to UNCTAD. The US, with $121 billion of inflows, topped Chinas $62 billion, to be the worlds largest recipient in 2004.

Gordon Platt