SINGAPORE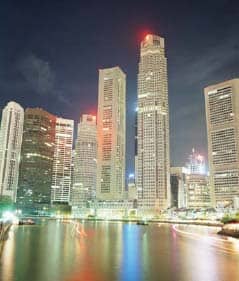 Whether theyre jumping or being pushed, a steady stream of executives are leaving their posts at Singapore Inc. Most recently, in mid-March, Chris Matten resigned as managing director of Temasek Holdings, an investment company owned by the Singapore government and which represents more than 20% of the countrys entire stock market capitalization.

Matten, a banker from Britain, joined Temasek as recently as June 2002 after leaving his position as chief financial officer at OCBC Bank. A month later Ho Ching, who is married to the citystates deputy prime minister and is the daughter-in-law of senior minister Lee Hsien Yang, became Temaseks executive director. In the six months after she took the position, more than half a dozen top executives quit. More have followed, but Matten is the most senior to leave.

Temasek officials will not comment on whether Matten was asked to leave or is stepping down on his own account. Either way, his presence on the Temasek board had served to ease investor concerns over Chings tight links to government figures. As part of a board restructuring, there will be no replacement for Matten.

Ching (who Fortune magazine ranked as the sixth most powerful woman in global business) told reporters last year: Everybodys lunch can be eaten, even my own, she said. If I dont live on the basis that my own lunch can be eaten, I dont deserve to sit here.


BBM