UNITED STATES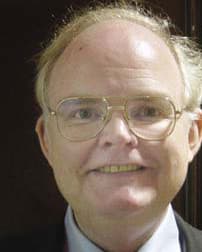 Splitting the roles of CEO and chairman may actually harm corporate performance and reduce returns for shareholders, a new study has concluded.According to the study, conducted by Booz Allen Hamilton, a New York-based global consulting firm, annual returns are 4.7 percentage points lower in Europe and 4.1 percentage points lower in North America for companies with separate chairman and CEO positions. The firm studied the records of departing CEOs at the worlds 2,500 biggest companies from 1995 through 2003.
The conclusions of the report will come as a shock to corporate governance activists in the US for whom splitting the roles has become a cause clbre. Reformers argue that combining the top positions puts too much power in the hands of one individual who lacks accountability.A growing number of US companies are splitting the roles, as has been the norm in Europe for at least a decade.
We see no evidence to support the presumption of governance activists that splitting the roles will help shareholders, says Charles E. Lucier, senior vice president emeritus at Booz Allen Hamilton.In fact, it is probably a bad idea, he adds.
A chief executive who is also chairman has increased authority that contributes to superior corporate performance because he or she is secure enough to take the risks necessary to change the companys culture, Lucier says.While corporate reformers mean well, he says, they have lost sight of the real objective, which is enhancing returns to investors.
Activists interested in good governance should not only worry about removing underperforming managers but also be concerned with making managers more successful, which means giving them a stronger mandate, according to Lucier.
In the US, the emerging practice of appointing a lead director may, in the future, provide the appropriate checks and balances for shareholders while providing the company with the strong leadership it needs, the study suggests.

UNITED STATES:RISING RATES PROMPT SEARCH FOR CHEAPER CAPITAL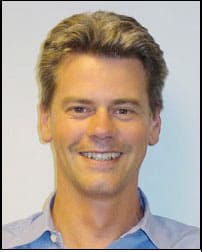 With market interest rates already rising and the Federal Reserve getting ready to tighten monetary policy, corporations are looking for ways to conserve cash and minimize borrowing. While companies have a growing range of tools to help them cope (see cover story, page 10), the best strategy for some of them may be to unlock the capital frozen in bloated inventories and accounts receivables.
Debt markets are increasingly expensive, and the softer stock market is not particularly attractive, says Eric Wright, New York-based president of the Americas region for REL Consultancy Group. The cheapest source of capital is your working capital.
REL helps clients in 70 countries fund their strategic objectives by reducing costs and improving cash flow while increasing service quality. Wright created a proprietary system for analyzing working-capital requirements at large corporations. Helping companies to improve the collection of receivables doesnt mean that they have to beat up on their customers, Wright says.
By implementing a dispute-management and tracking system, cash flow can be improved dramatically because most customers are willing and able to pay their bills on time. When they dont, you just have to find out what the problem is, he says.
Another way for companies to improve working capital is by keeping their inventories lean. Go way out in front and talk to your customers and only produce what you need, Wright says. Look carefully at the early indications of how a product is selling.
By concentrating on improving their own performance and keeping their balance sheets clean, companies can improve their credit rating and lower the cost of borrowing, he says.

Be sure to choose a banker who is sympathetic with your strategy and understands your business, Wright advises. And dont wait to do that until times are bad, he adds.

Gordon Platt