United Kingdom
Justin Keay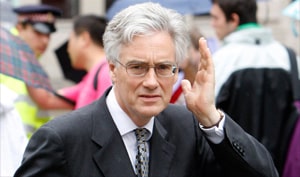 Turner: City of London engages in "socially useless activity"
A year has passed since the near implosion of the world's financial system, and intelligent opinion in Britain remains divided between those wanting the City punished and those wanting to sustain one of the country's biggest money-spinners, even in its present rather diminished state.
The embattled, revenue-desperate Labour government put itself into the latter category when, at the recent gathering of G-20 finance ministers, it refused to back France's calls for caps on bankers' bonuses. The vociferous anti-City brigade can, however, take comfort that their ranks appear to have been joined by an unlikely new recruit: Financial Services Authority (FSA) chairman Adair (or Lord) Turner. To its astonishment, Turner took a swipe at the City of London, saying it had grown too big relative to Britain's economy, engaged too much in "socially useless activity" and sucked in too many bright graduates. Turner even suggested that share trading and fund management had grown excessively and that bankers' pay and bank profits should be curbed. In comments that reflect ongoing FSA efforts to recast itself as City policeman rather than cheerleader, he added that maintaining London's competitiveness as a financial center was not its priority and that he would consider new transaction taxes to prevent reckless trading and reduce market volatility.
London's Conservative mayor Boris Johnson jumped into the fray on behalf of the pro-City brigade, arguing that such taxes could seriously impair the City's future.
Turner may yet have the last laugh. Now 54 years old, he has worked in academia, business and banking, acquiring a reputation for getting things done but also by getting himself ahead. Could he already be looking forward to life after the next election, due by May 2010 at the latest? The Conservative Party, well ahead in opinion polls, has not only come out in favor of curbs on City pay but declared it will abolish the FSA and hand financial regulation back to the Bank of England. Who better than Turner to oversee it once it has been moved there?