United Kingdom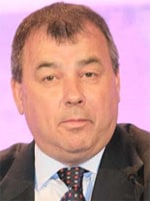 TUC head, Barber,

helping to create a

workplace revolution

Just a century and a half after it spearheaded the Industrial Revolution, the United Kingdom claims to be at the forefront of another revolutionthis time in the workplacewhich it says will have a similar impact. This new revolution will be in the way people work and how they interact with their employers, according Richard Lambert, director general of the Confederation of British Industry (CBI).
In late January Lambert and general secretary of the Trades Union Congress (TUC) Brendan Barber signed a concordat promoting the widespread adoption of smarter working practices across the UK to help bring about a workplace revolution, which it hopes will establish the UK as one of the worlds most progressive economies.
The concordat is part of a five-year program, commenced in May 2006 and devised by Work Wise UK, a not-for-profit initiative that was established to promote widespread adoption of working practices such as working from home, mobile and remote working and flexible working hours. Work Wise maintains that adopting these modern-day working practices will result in a more productive economy, increase the UKs international competitiveness and reduce transport congestion and pollution, as well as assist disadvantaged groups.
We all seem to be obsessed with the need to work nine to five, five days a week, from a central location, comments Phil Flaxton, chief executive, Work Wise UK. This rigid work structure, which is dictated purely by culture and little else, is wasteful in terms of time and resources, damaging in terms of the environmental impact and harmful in that it impacts upon stress levels and health of staff.
Flaxton says smarter working is a win-win situation for companies, as any costs will be outweighed by an increase in productivity and the social benefits of an improved work/life balance for employees. Added to that, he says is the environmental impact of reduced travel.
Work Wise UKs ambition is for half the working populationor approximately 14 million peopleto have the opportunity to work smarter by 2011. According to the UK Office for National Statistics quarterly Labor Market Survey, there are approximately 3.1 million people who usually or regularly work from home.

Anita Hawser