United States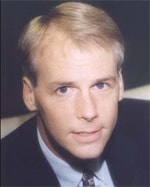 Gardner: More companies are
signing up to going green.
Global investors, institutions and corporates are increasingly looking to improve their sustainability profile, according to a report by the Worldwatch Institute released in January. The report, State of the World 2008: Innovations for a Sustainable Economy, looks at how global firms, governments and NGOs are working to change global infrastructure and business practices to improve sustainability.
Over the last few years businesses have begun to realize the advantages of looking at what they can do to improve their sustainability profile," says Gary Gardner, senior researcher at the Washington, DC-based organization. We are seeing great change in the business and investment community around sustainability and the use of clean tech.
Chemical company DuPont, for example, saved $3 billion with a program cutting greenhouse gas emissions by 72% from 1991 levels by 2007. In addition, consumers are generally demanding greener products with a light environmental impact, and many firms are responding to this in new and creative ways. For example, Wal-Mart is pledging a number of green product changes such as only offering sustainably produced seafood. The business case is becoming clearer. The largest companies are showing it can make sense, Gardner says.
Not only does greater efficiency and sustainability present cost savings for companies, but in addition this is increasingly important for company performance and equity valuation. Last year Goldman Sachs released a report showing that corporate sustainability leaders perform 25% better than the stock market as a whole. And clean-tech investment is now the third-largest venture capital investment area worldwide.
According to the Worldwatch report, over 300 institutional investors with more than $41 trillion in assets under management signed onto the fifth draft of the Carbon Disclosure Project, in which the largest global companies voluntarily report their carbon emissions and management processes in order to create a picture of current processes and establish best practice for sustainability.