UNITED STATES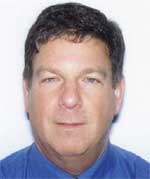 Naimon: Companies are keen to use third-party finance.
As the solar energy industry struggles to improve its photovoltaic technology, a viable financing model may provide the missing link to the market. Almost two years ago, HSH Nordbank, a regional German institution, partnered with Wells Fargo to initiate a novel strategy for financing solar panels. The banks underwrote a purchase power agreement (PPA) for US retailer Kohl's, operated though SunEdison, the largest solar energy company in North America.
Since April 2007 SunEdison has been using the model to manage solar systems for a number of municipalities and retail outlets, including government-owned buildings, prisons and schools. Major retail customers include Kohl's, Whole Foods, Wal-Mart, Macy's, Walgreen's and Staples.
"These arrangements require no capital outlays from customers and cost less to buy than power from a regular utility. The users just allow the panels to be installed on the roof and agree to buy the power for a specified time period," explains Philip Spector, a partner at the law firm Troutman Sanders, which put together the original deal. The arrangement is essentially a power hedge, for a term of up to 10 years, protecting the retailer from fluctuations of volatile oil and gas prices. Good environmental public relations are an added bonus.
From the bank's side, the payments offer an attractive yield, and the transactions are structured as sale leasebacks, which generate a significant federal tax credit. Moreover, the agreements are assigned to the end users, like Kohl's or Wal-Mart, so investors ultimately have recourse to deep pockets for any credit risk.
Revenues are mounting, as other solar companies, such as MMA Renewable Ventures and SunPower, have begun to adopt similar financing packages. SunEdison predicts it will complete its 100th rooftop installation this September. Spector calculates that retail roofs generate about $2 million each, and larger warehouse centers up to $7 million.
"About half the commercial installations in the US now use third-party finance. Companies like Wal-Mart simply don't want to tie up their capital on energy," says Jon Naimon, CEO of Seattle-based Light Green Advisors. "Such widespread adaptation by leaders in the industry illustrate that it is a competitive business model."