INDIA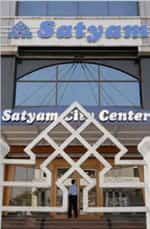 Satyam: Facing disaster
When Satyam Computers' founder, chairman & CEO Ramalinga Raju revealed the depth of the accounting fraud he had perpetuated for more than a decade, investors were left with more questions than answers, particularly about what the revelation means for India's vaunted IT services sector. The now-former Satyam CEO confessed to inflating cash holdings to the extent of $1.04 billion by inflating revenue and accounts receivable. Some have suggested the turmoil wracking India's fourth-largest IT services company could undermine India's entire IT services story if investors feel that such fraud may be widespread.
The most pressing question is why Satyam needed to inflate its numbers when the Indian IT sector was growing at 30% a year with a 24% operating margin. Raju, however, has confessed that his company's operating margin is closer to 3%.
Raju is one of the pioneers of Indian outsourcing, and by 2008 Satyam counted 44 Fortune 500 companies and 390 multinational corporations among its roster of clients. The company will almost certainly lose a substantial portion of this, with some analysts suggesting its business will drop by up to 40%. Other Indian companies are likely to benefit, though, with the largest share going to Tata Consultancy Services (TCS), the country's largest IT services company.
Aaron Chaze