MILESTONES: GLOBAL
By Paula Green
Corporate financial executives with cash to burn are turning up the heat on merger and acquisition activity in offshore financial locales around the globe.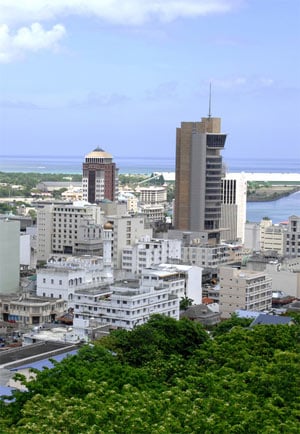 M&A deals are on the rise in Mauritius
The value of deals involving offshore targets increased at double the rate of deals involving players in traditional financial markets such as New York City or London, according to dealmaking data gathered between April and June of this year by international law firm Appleby.
In its second report aimed at gauging M&A activity in offshore locations from Bermuda to the Seychelles, Appleby found that the value of deals involving offshore targets announced during the second quarter of 2012 increased by 12%, or $3.8 billion, over the previous three months and totaled $37.4 billion. That 12% uptick in offshore transactions compares with a 6% increase in the quarter-over-quarter value of deals announced around the world.
Yet the second quarter's total number of deals, 447, was down 4% compared with January-March 2012 and dropped a giant 34% when compared to the second quarter of 2011. That data, Appleby says, indicates the ongoing market consolidation that shows itself in fewer and larger deals. There were more $1 billion-plus transactions reported in the second quarter than had been seen in some time, Appleby says in its report.
The financial services sector continued to dominate offshore M&A activity between April and June and accounted for 155 of the 447 deals, or $5 billion of the $37.4 billion. Yet the energy and natural resources sector continued to grab investor interest and captured six of the quarter's top 20 deals.
The Cayman Islands was the most popular destination for investors doing deals involving offshore targets, with 104 deals tallying $19 billion.
The offshore region covers target companies in Bermuda, British Virgin Islands, Cayman Islands, Hong Kong, Guernsey, Jersey, Isle of Man, Mauritius and the Seychelles. Activity levels in Hong Kong dropped dramatically in the second quarter since the first quarter's deal values were skewed by a $6 billion minority stake acquisition in the AIA Group, a pan-Asian insurer. The 61 Hong Kong deals announced in the second quarter were down 52%, compared with the 128 deals of the same period in 2011.