UAE and Jordan lead the Middle East's drive for post-hydrocarbon, environmentally sound projects.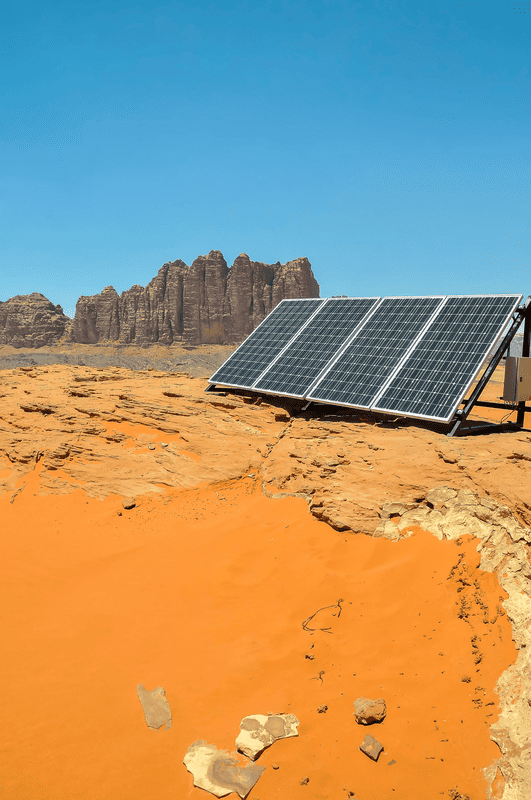 The oil-rich Middle East might not be at the forefront of green finance—investment supporting environmentally friendly projects—but governments and financial institutions are taking steps toward a low-carbon economy.
The United Arab Emirates are pioneering the trend with about $20 billion invested in green projects and 48% of localbanks providing green-finance products. Last March, the country launched the $27 billion Dubai Green Fund to support eco-friendly investment. "The Fund is the first of its kind in region, and will accelerate the funding mechanism for Dubai's current projects and programs," says Saeed Mohammed Al Tayer, vice chairman of Dubai's Supreme Council of Energy.
Meanwhile, the National Bank of Abu Dhabi launched a $587 million green bond, another first in the region. The five-year note, intended to fund green energy, transport and water management projects, was listed last year on the London Stock Exchange.
Amman is also going green with the Jordan Renewable Energy and Energy Efficiency Fund (JREEEF). Launched in 2012, the $75 million public institution has already allocated $15 million in deals involving household solar heating systems and photovoltaic panels. "Jordan supports the green economy through financial mechanisms and tax exemption," says Ramsi Hamzeh, CEO of the JREEEF.
In 2016, the JREEEF signed agreements with 12 banks in Jordan to support low interest rates and provide funds for enterprises and individuals with green business proposals.
By 2020, Jordan aims to have 20% of its energy demand filled by renewable sources. The country, which imports most of its energy from its neighbors, has recently suffered through high oil prices and supply disruptions caused by regional conflicts. Green finance is viewed as a way to circumvent these issues, cut down on the petroleum industry's heavy government subsidies and achieve a degree of energy self-sufficiency.
Global investment in clean energies reached $333.5 billion in 2017, Bloomberg New Energy Finance reports, a record figure 3% higher than the previous year.