The new CEO of Petrobras will need all his skills to repair the state-controlled firm's finances while maintaining stability and integrity.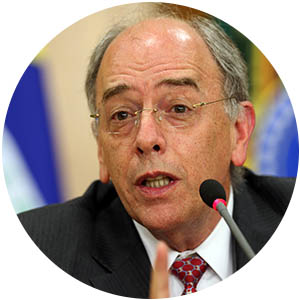 Pedro Parente, who was appointed CEO of Brazil'sstate-controlled oil producer, Petrobras, on May 19, brings both corporate and government experience to the new role.Although he trained as an engineer, Parente worked as chief of staff and deputy finance minister under Brazilian president Fernando Henrique Cardoso and distinguished himself in an electricity crisis by persuading the public to cut power use. During that period, he served on Petrobras's board for four years and as its chairman for nine months. From 2010 to 2014 he headed the Brazilian unit of food producer Bunge, then subsequently chaired BM&F Bovespa, Latin America's largest securities exchange.
"He knows both worlds," says Andres Abadia, senior international economist at Pantheon Macroeconomics. That's good; he'll need both skill sets to rebuild the scandal-tarnished and highly indebted company.
"Mr. Parente's most urgent tasks will be to restore confidence in Petrobras, and especially to repair its finances," says Abadia. He must also rectify corporate governance, following a mandate from interim Brazilian president Michel Temer. The oil company's reputation has been tarnished by reports of suppliers' bribing executives to win contracts. Parente intends to eschew political appointments among his firm's executives.
Next, Parente has indicated determination to retain authority for setting fuel prices—a condition of his agreement to serve as CEO. Petrobras was previously required to sell imported gas and diesel at a loss to support government initiatives to combat inflation, and the firm lost $28.5 billion through those subsidies. Parente has said he intends to open Brazil's deepwater oilfields to foreign partnerships, though those plans will face fierce resistance from unions, suspicious of foreign asset sales at depressed prices.
His main challenge, however, is to deleverage the company and prevent a government bailout. "He must promote asset sales within a complex economic and financial environment," says José Francisco de Lima Gonçalves, economist at Banco Fator. "The risk is that selling prices may be very low, thus creating a deadlock." Petrobras unloaded about $2.1 billion in assets over the past year, mainly assets in Argentina and Chile, with a target to divest a further $15 billion over the next few quarters.