NEWSMAKERS
By Justin Keay
There were few raised eyebrows when Poland's premier Donald Tusk replaced his longtime Finance minister Jacek Rostowski with 38-year-old Mateusz Szczurek in a major cabinet reshuffle on November 20. Disagreements between Tusk and Rostowski had been growing, and given the government's declining popularity, sacking the man most associated with tough times was a conventional step.
What is surprising, however, is that Szczurek is in many ways cut from similar cloth as the British-born academic and is not expected to pursue radically different policies.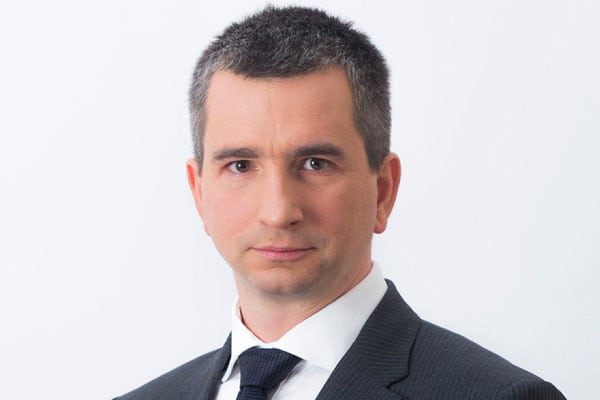 Szczurek is likely to follow premier Tusk's lead
Szczurek's room for maneuver as Finance minister is limited, according to Neil Shearing, emerging markets analyst at London-based consultancy Capital Economics, because Poland is prevented by its constitution from having a debt-to-GDP ratio of more than 55% and because the fiscal deficit is running some 1% above the government's target of 3.6%. "We're not expecting to see any significant changes. With GDP growth likely to be 3% in 2014 and in 2015 after 1.5% growth in 2013, there simply isn't room for more expansion," he says.
Becoming finance minister is an unexpected step for Szczurek. Previously an emerging markets analyst at ING Bank, he is believed, like Rostowski, to be a fiscal conservative—indeed, his predecessor proposed him. "He's a strong economist, pragmatic rather than excessively ideological," says Charlie Robertson, global chief economist with Renaissance Capital, who used to work with Szczurek. Szczurek's lack of a political base means he will have little choice but to stay close to Tusk and, to a large extent, do his bidding—presumably something that appealed to the latter, who has his eyes on the 2015 parliamentary elections.
However, Szczurek faces some immediate challenges. The first will be whether to continue with Rostowski's controversial plan to divest private pension funds of their holdings of government debt. The other issue is to formulate a policy on eurozone membership. Although it is too early to fully gauge Szczurek's views, his many years as emerging markets analyst during the single currency's near-meltdown won't have left him with many illusions. In an interview with a Polish newspaper soon after his nomination, he said: "In my opinion, joining the euro is worth much less than it was before the crisis."