Shrinking Wage Gap: The Impact On Growth, Development And Production
"While any such projections are subject to significant uncertainties, the direction of change is clear. The large wage advantages enjoyed today by many emerging economies will shrink as their productivity levels catch up with those in advanced economies and their real exchange rates rise as a consequence."
—John Hawksworth, chief economist, PwC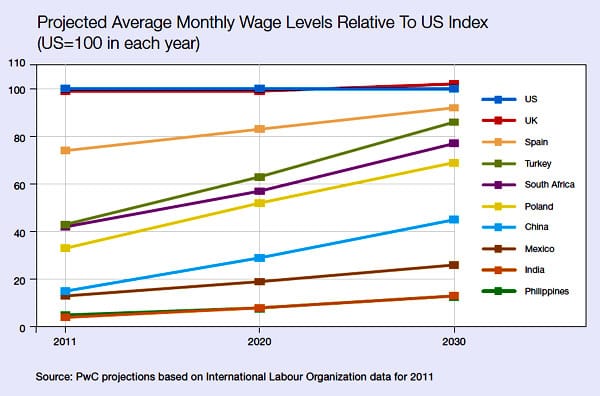 ASSOCIATED TRENDS:
Reshoring or nearshoring by Western companies; offshoring by middle-income countries—such as Turkey, Poland and China—to cheaper economies like Vietnam, India and the Philippines; reorienting of Western companies to sell goods and services to increasingly affluent local populations in middle-income countries.
From GFMag.com — Our online readers have their say
The summer months showed a lot of volatility in emerging markets currencies.
What best describes the current situation?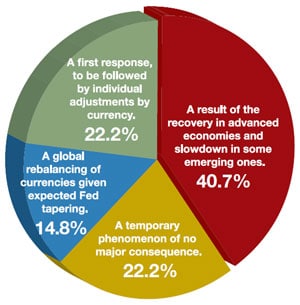 Note: Percentages don't add up to 100% due to rounding.