NEWSMAKERS: SPAIN
By Valentina Pasquali
Like Greece and Italy, Spain too has a new government, tasked with bringing the country back from the brink.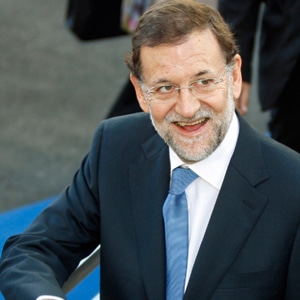 Rajoy heads new government
Unlike Greece's Lucas Papademos and Italy's Mario Monti, Spain's prime minister Mariano Rajoy is not a technocrat but a lifelong politician. With his center-right Popular Party (PP), he won a resounding victory in the November 20 elections with a mandate to carry out reforms, reassure investors and promote growth, while keeping Spain in the eurozone.
A 56-year-old lawyer, Rajoy is not known for his charisma, speaks less-than-fluent English and is thought by some to be either ambiguous or boring. Supporters believe that his pragmatic approach is well suited to a time when Spain needs to make difficult decisions.
"The first priority is to reestablish confidence, so that the sudden stop in foreign financing comes to a halt," says Professor Fernando Fernández of Madrid's IE Business School. "This means addressing solvency issues with credible fiscal adjustment and bank recapitalization, and growth concerns with a reform of the labor market."
Righting the banking sector is the first big challenge. Nonperforming loans to construction and real estate businesses continue to endanger private banks, some of which might be taken over by the Bank of Spain. Ongoing sovereign debt market volatility may also make it costlier to honor the country's obligations. Spain has to pay 120 billion euros in debt redemptions in 2012.
Rajoy has asked trade unions and employers to reach an agreement on contracts and wages by January 6, or the government will impose its own solution. The government is "expected to implement another layer of austerity to protect the key budget deficit reduction targets from an economy sliding into recession," says Raj Badiani, an analyst at IHS Global Insight. Rajoy has promised to bring the deficit down to 4.4% of GDP next year.
Badiani adds: "Spain needs to remain part of the eurozone and the region's umbrella of a stable currency and low interest rates."