MILESTONES: RUSSIA
By Kim Iskyan
A handful of impressive high-profile deals, coupled with signs that restrictions on foreign investment in Russia's natural resources sector may soon be relaxed, suggest the Russian government may be dropping its long-standing resistance to foreign involvement in economically strategic assets.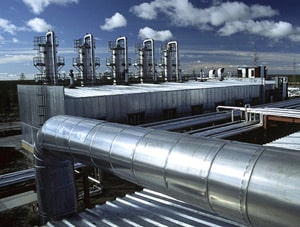 Novatek deal signals policy turnaround
Most recently, in early March, French giant Total said it would purchase a 12% stake in major Russian gas producer Novatek. Previously, in mid-January Britain's BP signed a landmark share swap deal with Russian national champion oil producer Rosneft, and the two companies agreed to jointly develop major oil fields in the Arctic. Later the same month, Rosneft and ExxonMobil inked a $1 billion deal to form a joint venture to explore a deepwater offshore area along the Black Sea coast.
The deals reflect a new openness toward foreign investment in the country's crown jewel energy companies. Putin has called for the liberalization of a critical piece of legislation that governs foreign investment in strategic sectors, and the energy sector in particular. Changes to the Strategic Sectors Law have been long discussed, and deal flow suggests that the state is one step ahead of lawmakers.
The change in attitude amounts to an acknowledgement that Russian firms lack the technology and management expertise to develop highly complex fields. Also, the government is increasingly intent on maintaining oil production, which is critical to the country's fiscal health. The Kremlin is hoping that new fields will in time be able to compensate for declining production in their Western Siberian fields.
But in a reminder of the uncertainty that can affect even the highest-profile deals, days after the BP-Rosneft deal was signed, BP's local partners in its TNK-BP joint venture threatened to derail the deal, claiming that BP had not informed them beforehand as required. The issue will likely only be resolved via international arbitration. The fiasco, which threatens to envelop what should have been a signature moment for the Russian investment environment, underscores that bigger challenges loom in the Russian government's efforts to entice foreign investment to its energy sector. Russia will likely need to make real headway in addressing perennial investor concerns about corruption, personalized politics and the weak rule of law before it will see a sustained increase in energy investment over the long term.