Cryptocurrencies have become virtual ammunition used by both Russia and Ukraine in the conflict.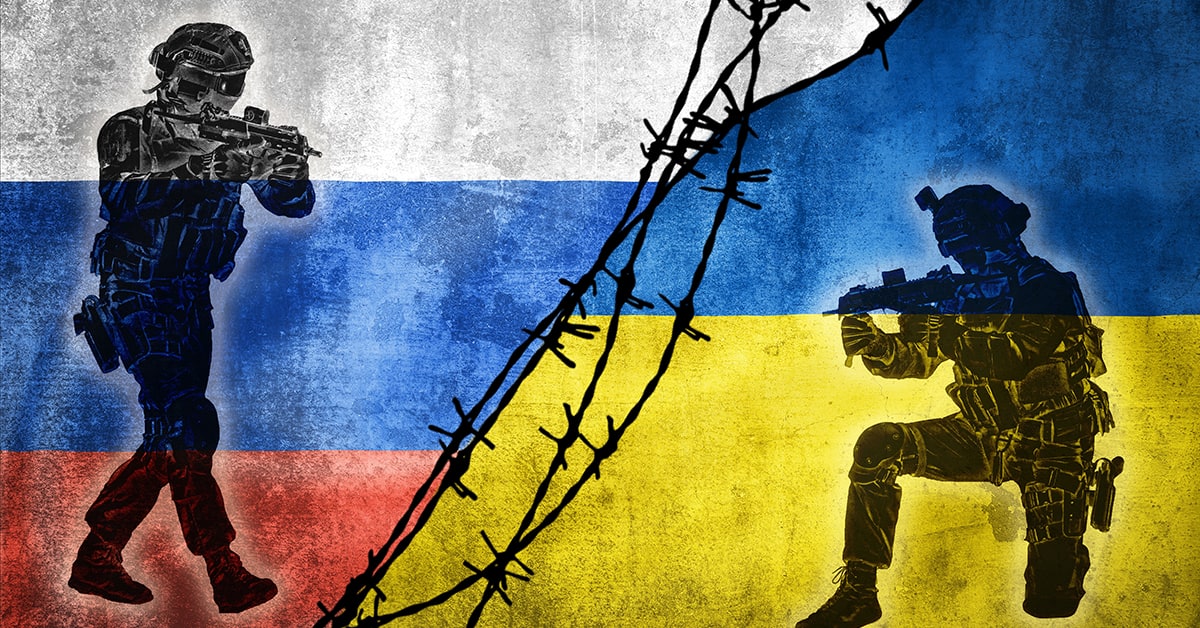 Cryptocurrencies as borderless, decentralized assets are helping Kyiv fund its resistance against the Russian invasion while Russia might use them to mitigate the impact of punitive sanctions imposed by the West and Japan.
"Russia can leverage cryptocurrency to evade the sanctions that are being put in place in response to their invasion of Ukraine," says Salman Banaei, Head of Public Policy, North America, at blockchain data platform Chainalysis.
In January, the Russian central bank called for a ban on cryptocurrencies and crypto mining. Yet, Russian citizens already own more than 12 million crypto wallets that hold assets with a total value of about 2 trillion rubles ($18.3 billion), according to an estimate provided by the Russian government.
According to the Cambridge University Center for Alternative Finance, Russia is the third bitcoin-mining superpower behind the US and Kazakhstan, which monitors the computational power used to mine the virtual currency. In addition, Iran has used Bitcoin mining to evade sanctions, explains Tom Robinson, co-founder of Elliptic, a provider of blockchain analytics and crypto compliance solutions.
"Russia's elite and financial authorities have been preparing for sanctions for some time," Chainalysis' Banaei says. Cryptocurrency was most probably deployed over the past several months, he believes. "It is unlikely that designated persons would move around large quantities of crypto now," says Banaei.
Yet there are real limits to what Russia can do by using crypto as a work-around, especially given that EU officials vowed to sanction Russian cryptocurrencies and crypto assets to prevent this from happening. "It is likely that Russia already owns cryptocurrencies," says Rance Mashek, President and Founder of trading platform iVest+. "However, even though this would allow Russia to transact some business away from global sanctions and away from the Swift system, it is a limited solution."
As Mashek points out, Russia would need trading partners willing to do business with it and accept virtual currencies in exchange for actual goods. Furthermore, "at some point, cryptos need to be converted back to regular currencies, usually the US dollar, to be spent in the global economy," he adds. "Those transactions would happen on crypto exchanges and be trackable, which means it could expose entities doing business with Russia."
Russia's central bank digital currency—the digital ruble—is still being developed and the current conflict may be over by the time it is rolled out. By then, finding entities that would accept the digital ruble might be difficult given Russia's growing diplomatic and economic isolation.
"Any country, be that one currently involved in a conflict or not, will eventually adopt and accept crypto as the technology their financial system will run on," says Mark Basa, global brand and business manager at $800 million crypto company HOKK Finance. "It's either going to be introduced by a government or forced by the people."
As the conflict escalates, analysts fear Russia could turn to cybercrime as a weapon against the West. Criminal organizations believed to be affiliated with Russia generated about 74% of global ransomware revenue in 2021, or more than $400 million worth of cryptocurrency, according to Chainalysis.
But the sword has another edge: The transparency and streamlined system of the blockchain combined with analytics tools could help governments get ahead of Russian efforts to hide transactions, Banaei says.
Meanwhile, Ukraine is using crypto to build its war chest. According to Elliptic, the government used the official Ukraine Twitter account to solicit donations for its defense. Along with non-government organizations supporting the military, Kiev raised more than $38 million in crypto assets since the start of the Russian invasion so far, according to Elliptic. Virtual assets include Bitcoin, Ethereum, TRON, Polkadot and non-fungible tokens (NFTs).