MILESTONES: GLOBAL
By Joel Kranc
In the wake of the Great Recession, the G20 nations tasked themselves with creating stronger regulatory guidelines for the banking sector that would, hopefully, prevent future meltdowns like the one seen in 2007-2008. Part of that effort was the establishment of the Financial Stability Board (FSB).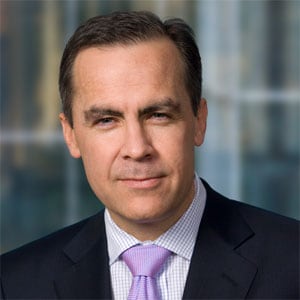 FSB chairman Mark Carney
Since its establishment in 2009, the FSB has focused primarily on the banking sector. However, over the past year, the FSB has begun targeting the insurance industry. Its focus, as is the case with banking and other investment sectors, is to set standards for global systemically important insurers, or GSIIs.
"National authorities have made good progress in strengthening their deposit insurance systems. However, there is still room for improvement, and efforts to achieve full and consistent implementation should continue," said FSB chairman Mark Carney in a statement.
What is occurring now, according to Steve Broadie, vice president of financial policy with the Property Casualty Insurers Association of America (PCIAA), is that the International Association of Insurance Supervisors is working alongside the FSB and is expected to announce policy measures to identify GSIIs.
It is his opinion that the insurance industry should not be treated the same way the FSB treats banks. "Traditional property and casualty insurance is not systemically important, and it does not pose the types of systemic risks you would see in the banking industry," he adds.
According to David Snyder, vice president of international policy, also with the PCIAA, systemic risk should not be a concern for the FSB. "There is significant competition, existing regulation is already comprehensive-—the companies and sector have already shown their resilience despite unprecedented challenges."