THE MIDDLE EAST






Dramatic growth in many of the Middle Easts economies is prompting a sharp rise in competition in the regions financial services industry.


The Qatar Financial Center Authority last month moved into its sleek, new 20-story headquarters in Dohas West Bay business and commercial district. It had been sharing space with the ministry of economy and commerce adjacent to the massive City Center mall with its indoor ice-skating rink.
Some 180 towers will be completed in downtown Doha in the next three years, as this natural gas-rich country modernizes and diversifies its economy. Within four years its liquefied natural gas capacity will reach 77 million metric tons a year, making Qatar the worlds biggest LNG supplier.
Qatar plans to spend about $130 billion by 2012 on a variety of projects, about half of which are in the energy and petrochemicals sector. The countrys economy is the fastest growing in the region, and it ranks as the 11th richest in the world in terms of per capita income.
The Qatar Financial Center Authority, or QFCA, was created in May 2005 to support the development of Qatar and the region and to attract the international banks, insurers and asset managers, as well as lawyers, accountants and support staff, to make it a financial hub plugged into the global economy. Our new building gives us a physical identity, says Stuart Pearce, CEO and director general of the QFCA. We will need to lease an additional 200,000 square feet of space in a second building by late summer, which will be fully committed by the end of the year, he says. By the end of the first half of 2008, we will need a third building.
The QFCA recently granted a license to Dubai-based AIG Memsa Insurance and issued a 13-page guide for insurance intermediaries, informing them of the rules applying to them and setting capital requirements ranging from $250,000 to $500,000. We want quality, not quantity, Pearce says. Regulated international companies at the QFCA include such well-known names as Standard Chartered Bank, Credit Suisse, Barclays Bank, Morgan Stanley and Deutsche Bank. Regulated companies from the region include Arab Jordan Investment Bank, Kuwait Financial Center, Bank Audi and National Bank of Dubai, among others. Unlike Dubai and Bahrain, Qatar permits companies registered in its financial center to operate in the domestic market as well.
The momentum of globalization and banking modernization is changing the landscape of finance in our region and posing new challenges and opportunities, says Ali Shareef Al-Emadi, acting chief executive of Qatar National Bank. Qatars economy is booming, and the local and regional banks wont be able to meet the growing demand for loans on their own, he says. Competition is very healthy for us, he adds.
QNB is the leading financial institution in Qatar, with a market share of nearly 45% of the banking sectors assets, and is among the largest banks in the region. Through its affiliate, QNB Al Islami, it was the first commercial bank in Qatar to offer Islamic banking products and services. The Islamic financing sector is growing very quickly, and the products offered are becoming more creative, Al-Emadi says.
In the past three to four years, the Middle East has outperformed any other region of the world, Al-Emadi says. The international banks have long been present in the region, but the competition in banking and finance is heating up.
As Global Finance went to press, two of the largest banks in the UAE, Emirates Bank and National Bank of Dubai, agreed to merge. By leveraging our combined networks in the UAE and the GCC [Gulf Cooperation Council], we will be positioned to capture a greater share of the regions rapidly growing banking flows, Ahmed Humaid Al Tayer, chairman of Emirates Bank, said in a statement. The merged bank will be the largest in the UAE and one of the largest in the region.
There is extremely fierce competition in Egypts financial services industry, says Hassan Abdalla, vice chairman and managing director of Arab African International Bank, or AAIB, based in Cairo. The government has sold parts of its banking sector, and the industry is consolidating, which has resulted in a lot of international players having a presence.
The local banks are able to compete because of their knowledge of the local market, Abdalla says. The challenge in Egyptian banking is to have skilled human resources, he says. The influx of newcomers is trying to take the current available talent, while we are trying to retain it and train new employees.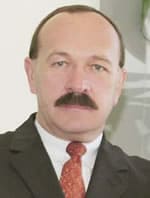 Pearce: We want quality, not quantity


Consolidation Gathers Momentum


AAIB, the first Arab multinational bank in Egypt, is one of the fastest-growing banks in the country. Abdalla says he has been surprised by the speed of consolidation in the sector in the past few years, following a long period when nothing much was happening. In 2005 AAIB acquired Misr America International Bank, a former subsidiary of Bank of America. This was the first acquisition among private sector banks in Egypt.
AAIB recorded 87% growth in net loans during 2006, well above the average of its peers of about 15%. The banks growth-oriented strategy is not coming at the expense of performance, Abdalla says. Return on equity increased from 30% in 2005 to 36% in 2006.
The banks first focus has been on the Egyptian market, where its branch network has grown by 330% in the past two years, but it also has a regional presence in Dubai and Abu Dhabi in the United Arab Emirates, as well as in Beirut. We will look at other opportunities as they may arise, Abdalla says.
Hisham Ezz Al-Arab, chairman and managing director of Commercial International Bank, Egypts largest privately owned bank, says he has been surprised by the huge interest from Gulf, European and US institutions in acquiring local banks. The recent sale of an 80% stake in Bank of Alexandria to Sanpaolo of Italy for a price of $1.6 billion was equal to 6.1 times book value, whereas past private bank sales were finalized at an average of approximately three times book value, he says.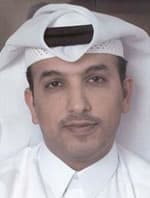 Al-Emadi: Globalization poses new challenges

Ezz Al-Arab says he expects growing competition from foreign banks. The good thing about competition from international banks is that it has to be done on the basis of quality execution versus pricing, he says. In fact, we avoid inefficient pricing that, in some cases in the past, has led to market failure.
Bahrain-based Ahli United Bank led a consortium of regional financial institutions and pension funds that acquired an 89.3% stake in Egypts Delta International Bank in August 2006. Egypt is a large market with multiple linkages to AUBs core markets in the GCC states, says Fahad Al-Rajaan, chairman of AUB. In 2005 AUB acquired a 49% stake in Commercial Bank of Iraq, which has performed well and is making a profit.
Gulf International Bank reported a record profit of $256 million for 2006, an increase of 26% on the previous year. The advance is all the more impressive when viewed in relation to GIBs very conservative risk profile and the increasingly competitive nature of the regional and international markets in which the bank operates, says Shaikh Ebrahim K. Al-Kalifa, GIBs chairman and undersecretary at Bahrains ministry of finance. GIBs interest earnings increased by 42% in 2006, due to higher GCC loan volumes, particularly in project finance and structured financings, and a more favorable interest rate environment.

Gordon Platt