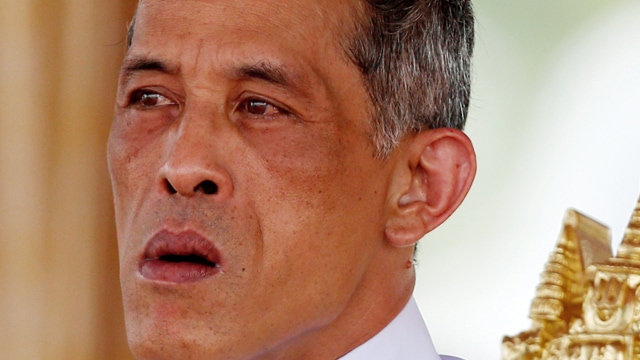 The crown prince of Thailand, Maha Vajiralongkorn, was supposed to ascend the throne after his father, king Bhumibol Adulyadej, died in mid-October. A smooth transition is looking unlikely, however, and with the royal succession in doubt, so is the country's future.
When Vajiralongkorn will become king is unclear. In the days after the king's death, the prince asked that the question of succession be put aside, apparently out of respect. Now government officials say the coronation could be put off for a year.
The controversial crown prince does not command the respect his father did. The thrice-divorced royal is seen as an eccentric playboy. Often embroiled in scandal, he has made headlines for bizarre behavior, such as appointing his pet poodle air chief marshal.
But his political connections are a bigger issue. The heir apparent is a friend of Thaksin Shinawatra, the tycoon and former prime minister ousted by the current military regime in a 2006 coup. King Bhumibol was widely understood to have implicitly supported the coup, giving the regime his backing. The views of the king-to-be are not yet known.
The succession question not only throws doubt on the relationship between the regime and the monarchy but also raises tensions between the predominantly rural supporters of the deposed Shinawatra government and the more affluent, metropolitan supporters of the coup and late monarch.
"Since the previous king was such a stable, unifying figure, the change in monarchs will likely open the door to an exacerbation of tensions," says Paul Chambers, an associate at the Institute of South East Asian Affairs. "Coupled with prior difficulties, the succession will likely have a negative impact on the economy."
The biggest fear for investors is the risk of more conflict. At best, investments and trade coming into the country from abroad will be postponed. The longer Thailand takes to restore stability, the harder it will be hit economically. "An interregnum of several months could lead to a perception of insecurity that might translate into diminished political unity and enhanced authoritarianism, as well as a wariness among foreign investors," Chambers says.