A Citigroup veteran is remaking an industry stalwart.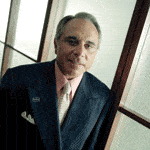 The setting: an elegant conference room in the early-20th century neo-Baroque headquarters of the Willis Group. Across a snowy square from the gleaming white stone officesformerly the center of the Port of London Authorityhuddles the outlines of the Tower of London.

Inside, an all-American businessman is informality and attentiveness personified as he outlines how he has transformed a once-staid institution.

Meeting Joe Plumeri, its easy to fall into clich. Its just two years since Plumeri, formerly second-in-command to Sandy Weill at Citigroup, took the helm at Willisat 175 years old the oldest reinsurance broker in the world. Since then, the turnaround has been dramatic. Last year the companys stock was up 22%, against a Dow Jones Industrial average that declined 17%, the S&P; that fell 22% and a 23% slump in the S&P; insurance sector.

In October 2002 Willis filed an increase in operating cash earnings (stripping out option costs) of 84% compared to a year ago. Revenue was up 17% to $390 million. Its been a fantastic year, says Plumeri.
Plumeri was scooped by private equity group Kohlberg Kravis Roberts in October 2000 to head a faded insurance name they had taken private in 1998. Theres no doubt he was a catch: KKR gambled that his lack of insurance expertise would be more than made up for by a relentless ability to keep staff focused and motivated, so amply demonstrated in 32 years at Shearson, Travelers and then Citigroup.

They were right. While some doubted his hands-on, press-the-flesh style would play well in the clubby London reinsurance broking world, he displayed a rare ability to infuse his enthusiasm throughout the company. Now-famous Joe notescongratulatory emails to high-performing staffdont spark the derision youd expect in a company headquartered in a country where the top-rated television comedy, The Office, is about a manager who wants to be a friend as well as a boss. Even ex-Willis staffers speak highly of the man.

Management Made Easy


To hear Plumeri tell it, its easy to make the change. A sales culture is defined by actually doing three things, he says. First, keep the clients you have. Secondly, you need to get more from what youve got; in other words, enhance our relationship with clients. And thirdly, get new clients.

Little basis, then, for a new tome to add to the awesome list of management how-to books. But its clear that Plumeri has also brought something else to Willis beyond his remarkable force of personality. Coming from the world of banking, some of the ways of doing business in the insurance markets seemed a little antiquatedsuch as taking months to deliver signed policies after an initial agreement is made.
Its the first business Ive ever been in where you shake hands and then figure out later what you shook hands about, says Plu-meri. Its partly that leisurely pace of business that got Willis tangled up in the $7 billion dispute between World Trade Center landlord Larry Sil-verstein and his insurers about just what the policy meant.

But if Plumeri thinks the insurance business could do with a bit of tidying up at the edges, hes got little doubt he made the right choice back in 2000. The insurance business is a great growth business, he says. A lot of people may not think that way, but if you look at the businesses that are necessities in lifefood is a necessity, energys a necessityI think insurance is a necessity.

Some people say they want less or more, but I dont know anybody who says they dont want any, he adds. The woes of company managers unable to find insurance at decent prices since September 11 have been well documented, but Plumeri argues that is an advantage for brokers such as Willis. When you have a hard market, and our clients have more needs than they ever have before, then obviously a good thing is to have somebody that specializes in just doing that, says Plumeri.

And specialize is what Willis does. Unlike its closest rivals, it doesnt have asset management businesses or underwrite risks itself. We continued to set up our business differently from everybody else, says Plumeri. We are the only global broker that does nothing but broke.

Sidestepping Problems


Problems with those businesses have arguably distracted Williss closest rivals in the past year. Aon, for example, had to postpone a planned spin-off of its underwriting businesses because there would likely be few buyers. Still, between them, Aon and Marsh still gobble up some 60% of the global reinsurance marketleaving Willis a distant third, with around 7%. Its that gap that has put Willis at the center of recurring stories about consolidation in the industry.

Willis has already bought selectivelya Swedish broker in October last year, the Atlanta, Georgia-based sports and entertainment insurance broker Special Risks Advisor in Decemberbut these are fill-ins, rather than company-transforming acquisitions.

Williss June 2001 float on the New York Stock Exchange provided a platform for a big buy, as has the steady reduction in the debt burden taken on when the company went privatedown 21% in the third quarter 2002 to $658 million.

The KKR stake remains a key factor, standing at 46% after a small June sell down. But if Willis has until now preferred organic growth, it is unlikely to stay out on the sidelines forever.

Traditionally, insurance businesses have grown a lot through acquisition, says Plumeri. Willis never participated in that, but we will. Well-run companies usually have the upper hand when consolidation takes place in making the acquisition, and I think this industry will eventually go through a consolidation.
Still, Plumeri sees reinsurance broking as the key to Williss future. Asked if any purchase might involve diversification, he responds: Absolutely not. We will remain true to our business model.


Joe Plumeri on
imposing a new management style on Willis.

I never thought of it as an American model; I thought of it as a Plumeri model.
threats to the traditional client/broker relationship.

This is complex stuff. You need to understand tax issues, you need to understand the economics, and you need to understand the balance sheet issues. The last issue I ever think about is the elimination of the broker.
CEOs selling stock.

I think if you tell people to buy stock while youre selling stock, thats wrong. I know more, by definition, than other people do, and therefore Im always acting on inside information.
multiple board memberships.

I dont sit on outside boards. I should be devoting all the time I have to this company, and I dont want to short-change it.
US corporate reform.

Most of the corporate governance rules that have been legislated for and imposedI think most CEOs who were good at what they do, they were doing that anyway.
Citicorp.

I spent a lot of time there, and I dont think that its problems of recent months are anything to do with the model. [Points to other investment banks that had same problems over analysts independence.] That company earns $16 billion or $17 billion after taxes; its got to be doing something right.