In Treasury And Cash Management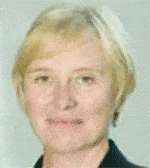 Ann Cairns


CEO, transaction banking


ABN AMRO


Ann Cairns runs the global product business unit that develops and delivers payments, liquidity management, trade and supply-chain services and card products to ABN AMROs clients. The transaction banking unit operates in 60 countries worldwide, and Cairns is currently based in London. She joined ABN AMRO in 2002, where she was instrumental in creating the banks working capital business, a comprehensive service for major corporate and financial institution clients. Before joining ABN AMRO, Cairns held a number of senior positions in corporate and investment banking in her 15 years at Citigroup, culminating in the role of chief operating officer for the banks e-business activities. Cairns began her career as a research engineer with British Gas, as the first woman offshore engineer in Britain.

ann.cairns@abnamro.com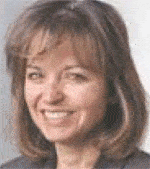 Cindy Murray


Executive vice president, LaSalle Bank Corporation; Head of transaction banking, North America


ABN AMRO


Cindy Murray is responsible for product management and strategy in North America, including the payables, receivables, electronic banking, commercial card and liquidity management product lines, sales and solution management. She also serves on LaSalle Bank Corporation's executive management committee and on the technology steering committee for ABN AMRO's North American operations. Prior to that, Murray was head of the service products group for LaSalle Bank. In that role she spearheaded the early development efforts of the bank's technology products and services, including CashPro, the bank's electronic banking platform.

cindy.murray@abnamro.com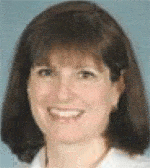 Lisa Evrn


Vice president, treasurer


AMGEN


Lisa Evrn is responsible for Amgens global treasury function, which covers capital markets, asset and liability management (including management of Amgens $5 billion corporate cash portfolio), financial risk management (comprising credit, foreign currency and interest rate risk management) and the credit and insurance groups. In February 2006 Amgen successfully issued $5 billion in convertible senior notes, the largest-ever US convertible bond offering.

Jane Pilcher


Group treasurer


Anglian Water Services


Jane Pilcher joined Anglian Water as group treasurer in 1996. Before 2000, Pilcher oversaw several capital market issues and the establishment of a euro medium-term note program. During 2000, Pilcher moved into a small team that was charged with exploring options for restructuring the capital base of AWG. She was at the forefront of discussions with rating agencies, existing creditors and MBIA and was also heavily involved in the marketing of the new debt to investors in the United Kingdom and Europe. As the treasurer of AWG, she manages almost 4.0 billion of debt.

jpilcher@anglianwater.co.uk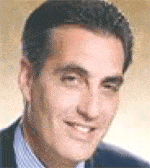 Jim Kaitz


President, CEO


Association for Financial Professionals


As president and CEO of AFP, Jim Kaitz manages the operations of an association that represents more than 15,000 treasury and financial professionals throughout the United States and more than 40 countries. Kaitz is a strong advocate on key issues such as the reform and oversight of the credit rating agencies and banks practices of tying the access to credit to bank revenues. He has testified before congressional committees and other regulators and helped to raise awareness on key issues affecting the practice of treasury and the capital markets. Due in part to AFPs persistence on the issue of credit ratings, a bill recently was sent to the floor of the US House of Representatives seeking to overhaul the credit rating process.

jkaitz@afponline.org

Laurie Krupa


Senior vice president, treasury management sales executive


Bank of America


Laurie Krupa is with Bank of Americas commercial banking division, based in New York City. She is responsible for leading treasury management business development and client relationship management efforts. Her areas include middle market, state/local government, real estate, Bank of America business capital, dealer financial services, domestic correspondent banks and SAG. Krupa is also a member of the banks corporate diversity advisory council. In addition to addressing client treasury needs across all domestic market segments at Bank of America, Krupa has been responsible for strategic marketing functions to support middle-market banking and global treasury.

G. Timothy Laney


Global corporate treasury executive


Bank of America


Timothy Laney is responsible for the business strategy development and the delivery of Bank of Americas product and advisory-based treasury solutions to corporate clients around the world. Laney, who is a member of the corporations management operating committee, joined Bank of America in 1983. Previously, he was president of Bank of America, Florida, and commercial banking executive for the eastern United States. Laney serves on the Bank of America Foundation Board, with one of the largest philanthropic budgets of any corporate foundation in the US. He currently co-chairs Floridas Commission on Military Affairs.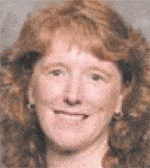 Sally Smedal


Treasurer & controller, corporate accounting

Basic American Foods


Chairman


Association for Financial Professionals

Sally Smedal holds the unique position of both overseeing treasury and corporate accounting at Basic American Foods, headquartered in Walnut Creek, California, and also being an advocate for the profession through her role as chairman of the AFP. She was elected to the board of directors of AFP in 2001 and served as vice chairman and treasurer. Smedal has served as chairman of the AFP certification committee, of which she was a member from 2002 to 2004. In 1993 Smedal also chaired the certification standards committee that developed service codes. In 2002 she was a Pinnacle Award judge.

David Brent


Group treasurer


British Aerospace


David Brent, as treasurer of defense and aerospace group BAE Systems, was active last year in a major equity offering of shares in Saab held by his company. Early in 2006 the firm took steps to restructure its pension scheme, to address the 4.7 billion deficit, by transferring cash and property to the schemes assets and increasing contributions.

david.brent@baesystems.com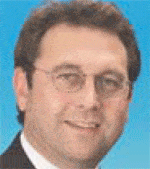 David Swann


Group treasurer


British American Tobacco


In recent years BAT has been at the leading edge in looking at holistic risk management, taking into account the diverse risks across their businesses in 180 countries while managing them as a whole. Over the past six years group treasurer David Swann has led an initiative to centralize treasury operations in London, Singapore and South America. Such centralization allows the firm both to spread savings and to improve visibility for managing risks.

david_swann@bat.com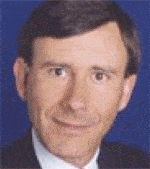 David Bernstein


Vice president, treasurer


Carnival Corporation


David Bernstein, a 15-year cruise industry veteran, joined Carnival as vice president and treasurer in July 2003 after serving as CFO of the companys Cunard Line and Seabourn Cruise Line operating units for five years. Prior to that, he spent several years at Royal Caribbean Cruises, where he held various posts, including that of assistant treasurer.

dbernstein@carnival.com

Ellen Alemany


CEO, global transaction services


Citigroup


Ellen Alemany is the chief executive officer for global transaction services, the fastest-growing business at Citigroup. She is a member of the Citigroup operating committee and the Citigroup management committee. US Banker magazine recently ranked Alemany fifth on its annual list of the most powerful women in banking, and in June 2006 she was named one of the 100 most influential people in finance by Treasury & Risk Management. Prior to her current position, Alemany was the executive vice president for the commercial business group in the consumer bank. During her tenure at Citigroup, which started in 1987, she has held a number of senior management positions both in the US and overseas.

alemanye@citigroup.com

Paul Galant


Global head of cash management


Citigroup


The cash management business offers global services including payments, receivables, liquidity and working capital solutions, commercial cards and information products. Under Galants leadership it has set new records in momentum, growth and technology innovation. Galant has led the team in introducing innovative new solutions such as TreasuryVision, which provides end-to-end transparency and control across treasury operations. He has continued to expand the reach of Citigroups services through growth in markets such as the public sector and by launching a global business development practice that establishes partnerships and alliances with the worlds premier technology and processing companies.

paul.s.galant@citigroup.com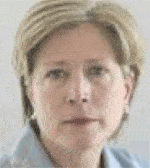 Marilyn H. Spearing


Global head of trade finance, cash management, corporates


Deutsche Bank


As the newly appointed global head of Deutsche Banks trade finance and cash management, corporates, Marilyn Spearing covers those activities at the bank, as well as trust and securities services and domestic custody. The transaction banking business has recently been delivering solid revenues and profitability. Spearing, who is a recognized industry expert with 25 years of banking experience, is committed to bolstering the banks cash and trade penetration in Europe, Asia and the Americas. Before joining Deutsche Bank this August, Spearing worked as global head of payments and cash management at HSBC. She serves on the board of SWIFT.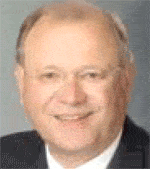 Werner Steinmueller


Head of global transaction banking


Deutsche Bank


Under the direction of Frankfurt-based Werner Steinmueller, Deutsche Banks global transaction banking business has embarked on a growth and performance-driven trajectory across Europe, Asia and the Americas. Steinmueller has developed cash markets in Asia and Eastern Europe, enlarging the banks custody footprint in Europe and emerging markets. The bank has leveraged SEPA and built a stronger position in its core European market by promoting new technology. Steinmueller has implemented important architecture redesigns in Deutsche Banks infrastructure, such as a single global platform for high-value payments (money transfer new architecture) and a next-generation of messaging and routing functionality (PRISMA).

Lex van der Wielen


Financial risk manager, state treasury agency


Dutch Ministry of Finance


Lex van der Wielen is associatedas a trainer, writer and consultantwith two companies: NIBE-SVV, a Dutch educational institution for the financial sector, and RISKMATRIX, a consultancy in the field of treasury and financial management for corporations and non-profit enterprises. He also lectures on interest rate risk management for the post-graduate treasury courses at Vrije University, Amsterdam. He has written a number of reference books on a wide range of topics, such as banking risks, private investments, financial markets and interest rate derivatives. He is the main author of the handbook International Cash Management. Van der Wielen has held posts at ABN AMRO and ING Bank, where he advised corporations on interest rate and currency risk management.

l.van.der.wielen@nibesvv.nl

Timothy Bitsberger


Treasurer, senior vice president, funding & investor relations


Freddie Mac


Timothy Bitsberger joined Freddie Mac as treasurer and senior vice president, funding and investor relations, in January 2006. He is responsible for the companys debt and mortgage-funding programs, as well as equity, debt and mortgage securities investor relations. Before coming to Freddie Mac, Bitsberger was assistant secretary for financial markets at the US Treasury. In that presidentially appointed post, which required confirmation by the US Senate, he led the Office of Financial Markets. There he advised the undersecretary for domestic finance on policy and legislation. Under his leadership, improvements in debt management and increased transparency enhanced relationships with all market participants.

Dennis Sweeney


Deputy treasurer


General Electric


Dennis Sweeney is in charge of GEs global treasury operations, managed from a base in Stamford, Connecticut, through regional treasury centers in Delhi, Tokyo, Dublin, Mexico City and So Paolo. He and his team provide forex and derivative execution, middle-office support, cash management, acquisition integration and inter-company funding/accounting to GEs businesses worldwide. Sweeney is promoting GEs proactive efforts as a corporate user of the SWIFT network. He has also led the initiative by the International Bank Compensation Group to create a new international bank billing standard.

dennis.sweeney@ge.com

Cathie Lesjack


Senior vice president, treasurer


Hewlett Packard


Cathie Lesjack was the senior project manager when the HUB banking structure was conceived and launched at Hewlett Packard. That structure significantly streamlined, automated and globalized most of HPs treasury processes. After spending some time in other areas at HP, Lesjack has come back to treasury as treasurer and now manages all of the areas of HP that utilize HUB banking. More than 2,000 accounts worldwide are linked through HUB banking for reporting, payments and cash positioning.

David Blackwood


Group treasurer


ICI


David Blackwood has always taken a keen interest in pensions risk management and contributes his efforts as a member of the ASB (UK Accounting Standards Board) research project into pension accounting. ICI, a long-established company, carries pension liabilities of two and a half times its market capitalization. Blackwood began his career at Touche Ross, before he joined ICIs colors and fine chemicals division in 1985. In 1996 he became deputy group financial controller, group financial controller in 1998 and group treasurer in 2001. Currently he is also project director for the groups cross-divisional finance function excellence project.

david_blackwood@ici.com

Steven B. Groppi


Senior vice president, head of treasury services, EMEA & Asia-Pacific


JPMorgan Chase


Steven Groppi is responsible for managing client relationships in the EMEA and Asia-Pacific regions, where he directs business activities such as sales, product management, marketing, technology and operations. In addition, he has global accountability for the development and deployment of the global financial institutions strategy for the treasury service business. Treasury services success in EMEA and Asia-Pacific owes a good deal to Groppis managerial philosophy, which emphasizes the firms investment in people, processes and talent. Under his guidance, the treasury services unit has garnered numerous awards and been cited as best at cash management, best trade services provider, best outsourcing provider and best online cash management bank by publications and industry associations.

Heidi Miller


CEO, treasury & securities services


JPMorgan Chase


Heidi Miller is the chief executive officer of JPMorgan Chases TSS unit, a business with annual firm-wide revenues of over $8.8 billion and which provides transaction, investment and informational services. As former CFO of Citigroup and Bank One, Miller brings a unique perspective. During the past year, under her direction TSS has boosted first-quarter 2006 net revenue by 12% year-on-year and increased assets under custody by 16%. It currently processes up to $2.9 trillion in wire transfers each day. Miller has made a key strategic acquisition of Vastera and acquired the middle- and back-office operations of Paloma Partners Management. She also launched a private equity fund services unit. Miller has been an outspoken advocate for women in business and sponsored a program that led Bank One to provide seed funding for the Executive Leadership Institute of Women of Color.

heidi.miller@jpmchase.com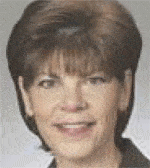 Pamela A. Carson


Senior vice president, global treasury management


KeyBank


As leader of the KeyBank global treasury unit, Pamela Carson has seen her business unit achieve substantial growth since she took over her current responsibilities in 2005. Among recent accomplishments of her unit, she particularly cites the A+ rating by Phoenix-Hecht in automated clearinghouse, balance reporting, depository services and Internet services. Carson received a ranking by electronic payments association NACHA in the top 10 for ACH payments in 2005, following a volume improvement of over 20%.

pcarson@keybanccm.com

Jolene L. Varney


Vice president, treasurer


Kimberly-Clark Corporation


Jolene Varney, who joined Kimberly-Clark in 1989, assumed her current position in 2003. She is responsible for treasury operations and asset and risk management. Treasury operations include financing K-Cs global operating units, global banking relationships, development and execution of financing strategy and cash flow planning and control. Asset and risk management mandates involve the management of K-Cs pension fund assets and liabilities and its global property and liability insurance.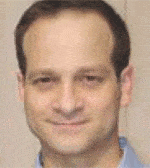 Frederick A. Schacknies


Director, in-house bank


Lucent Technologies


Frederick Schacknies joined Lucent Technologies in 1999, where he is currently responsible for global foreign exchange, money market, cash management, banking relations and treasury systems. Under Schacknies direction, Lucent automated and streamlined processes, delivering cost savings. He was instrumental in designing Lucents in-house banking model and implementing the supporting treasury systems, based on Tremas FinanceKit platform. On the basis of his work, Lucent received three Alexander Hamilton awards from Treasury & Risk Management magazine in 2004 in the categories of financial risk management, cash management and overall excellence.

fs33@lucent.com

Robert W. Stasik


Executive vice president


Mellon Financial Corporation


Robert Stasik is the head of Mellons payment solutions and investor services sector. He oversees Mellons working capital solutions, investor services and financial markets, as well as SourceNet Solutions, an accounts payable outsourcing company acquired in 2004. Previously, during his time as head of cash management, Stasik led the transformation of a business that increasingly stepped outside the role of a traditional cash management provider and made the necessary investments to develop and deliver integrated solutions for treasury management, accounts payable and accounts receivable functions.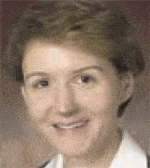 Caroline Dorsa


Vice president, treasurer


Merck


Caroline Dorsa is responsible for both worldwide treasury and tax matters at Merck, under a centralized structure. Her treasury responsibilities include developing policies for the companys capital structure, dividends, treasury stock and debt, raising capital, directing investment of the companys worldwide $15 billion portfolio of marketable securities, worldwide foreign exchange hedging, investor relations, and financing pension and benefit plans and insurance programs. She is a member of the board of directors of the Public Service Enterprise Group and of the health care advisory board of the Simon School, an organization of senior finance executives that provides policy, research and curriculum guidance to the students and faculty of the Graduate School of Business at the University of Rochester. She also belongs to the Conference Board Council of Corporate Treasurers and the Treasurers Group of 30.

Craig Schurr


Senior vice president, national sales manager, global trade & treasury


National City Bank


Craig Schurr manages the business development activities of National Citys international banking group, which includes sales of international trade, global treasury and structured trade finance products and services to companies throughout the US. He joined National City in 2002, bringing 32 years of commercial banking experience from Bank One, Mellon Bank and Equibank.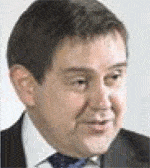 Malcolm Cooper


Group tax and treasury director


National Grid


Malcolm Cooper is responsible for the tax, treasury, corporate finance, business planning and insurance activities for National Grid. On the treasury side, this includes the management of its 11 billion debt portfolio and the groups funding, together with interest rate risk management, project finance and foreign exchange requirements. Major current activities have been the funding of the acquisition of Rhode Island gas distribution assets and KeySpan. This latter transaction is expected to close early next year, after which the group debt will be around 20 billion. Cooper was appointed group treasurer for National Grid Transco (now National Grid) in 2002 at the completion of the merger between National Grid and Lattice Group. He became group tax and treasury director earlier this year.

malcolm.cooper@ngrid.com

Donald E. Berk


Senior vice president, head of product management, treasury management services


Northern Trust


Donald Berk started his career at IBM, where he worked on the first PCs in 1984. After moving into banking at Wachovia, he joined Northern Trust. He is now responsible for any product that the firm deploys into the global banking business, including US commercial banking, international banking and personal finance services products such as deposits, credit cards and loans. In a technology initiative, he led the development and implementation of Northern Trust Treasury Passport, a Web-based client platform that offers a customizable package of information reporting, image delivery and transaction initiation services.

donald_e_berk@notes.ntrs.com

Chris Leone


Group vice president, application product strategy


Oracle


Chris Leone leads the strategic direction at Oracle for developing the applications that treasurers use worldwide. As part of the executive applications development team, Leone has been working on the strategy and development of Fusion Applications, Oracles next-generation application. Fusion Applications is designed to provide better business insight, adaptive business processes and a superior ownership experience. Oracle will leverage the best features and functionality from Oracle E-Business Suite, PeopleSoft Enterprise, JD Edwards and Siebel.

James G. Graham


Executive vice president


PNC


James Graham serves a dual role at PNC, as deputy manager of corporate banking and business executive of domestic and global treasury management. Graham oversees a broad array of treasury management products and services for PNC, which is the seventh-largest treasury management provider in the US, and has a nationwide lockbox network. He is also responsible for PNC being the sole provide of CA$HLINK II to the US Treasury Department, which ties federal agencies, commercial banks, the Federal Reserve banks and the Treasury Department together through an electronic network.

james.graham@pnc.com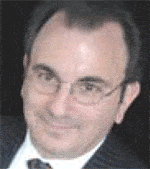 Fred Cohen


US advisory leader for consumer and industrial products; global advisory leader for energy, utilities

and mining


PricewaterhouseCoopers

Fred Cohen is PricewaterhouseCoopers lead on the political risk management alliance with the Eurasia Group. The alliance was formed to help multinational organizations integrate political risk management into their overall enterprise risk management framework. Cohen works with large organizations to help them understand the dimensions of political risk and how to incorporate political risk management into their business strategy and operations. He assists them with developing tools and techniques for monitoring and managing those risks, bringing more than 30 years of consulting and management experience in financial risk management and financial reporting.

fred.cohen@us.pwc.com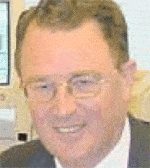 Chris Bowmer


Group treasurer


Rexam


Over an 18-year career as the Rexam group treasurer, Chris Bowmer has been involved in a wide range of transactions. He has managed all types of debt capital market and bank transactions, including the use of financial derivatives in a variety of commodities, such as aluminum, energy and carbon dioxide emissions. Rexams active role as a consolidator in its rigid packaging sector has meant that there have always been new activities to finance and businesses to integrate into the global cash management arrangements.

chris.bowmer@rexam.com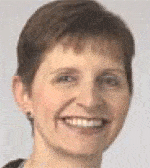 Carrie W. Teffner


Senior vice president, corporate financial planning & analysis; treasurer


Sara Lee


Carrie Teffner is responsible for global treasury functions, which include cash management, pension investment, corporate finance and financial risk management. She joined Sara Lee in 1988 and served as vice president and treasurer prior to her current position. She was elected an officer of the corporation in 2005. Teffner is a member of the boards of directors of the Girl Scouts of Chicago and the financial advisory board of DePaul University.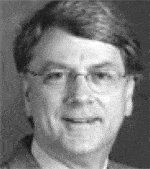 E. Kevin Moore


Vice president, treasurer


Schering-Plough Corporation


Kevin Moore is responsible for managing Schering-Ploughs assets, external financial relations and investments for employee benefit plans. He also oversees the companys risk management and insurance functions. Moore was elected to his present position in January 1996 after serving as staff vice president and assistant treasurer when he joined Schering-Plough in 1993. As treasurer, Moore brings to the position a broad finance background that encompasses both domestic and international experience. Over the past three years he has been responsible for raising over $4.5 billion in the capital markets, which has been an important element in ensuring that the company had the financial strength and flexibility to support its turnaround.

kevin.moore@spcorp.com

Brian P. Breen


Vice president, treasurer


Simmons


Brian Breen joined Simmons, a bedding manufacturer, in July 1996 and has served as vice president and treasurer since January 2002. As treasurer, Breen has led and directed the transformation of the treasury department into an industry leader, particularly in the area of working capital management. He has been an active member of the Simmons management team and engaged in various buy/sell enterprise transactions. The most notable transaction took place in 2003 and involved private equity firms Thomas H. Lee Partners and Fenway Partners.

bbreen@simmons.com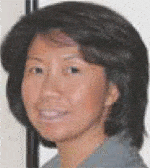 Rossini Zumwalt


Head of global treasury


Symantec


Rossini Zumwalt was appointed head of global treasury in 2005. Zumwalt manages Symantecs capital market and debt, foreign exchange, banking, treasury operations, corporate insurance and e-commerce functions. Since joining Symantec in 1994, she has completed a variety of key assignments, including the establishment of a $1 billion credit facility, the execution of a $4.5 billion stock buyback, a leadership role in the evaluation and integration of more than 24 target companies and repatriation of $500 million under the American Jobs Creation Act.

rossini_zumwalt@symantec.com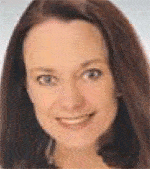 Michael W. Connolly


Vice president, treasurer


Tiffany & Co.


Michael Connolly has a wide range of responsibilities at Tiffany, where he has been treasurer since 1997. Many people do not realize how extensive the treasurers function can be, as it varies considerably from one organization to another, Connolly notes. His own bailiwick covers treasury operations such as global cash, debt and investment management, foreign exchange, hedging and banking relationships. On the taxation front, he looks after global planning, domestic compliance and international customs duties planning.

michael.connolly@tiffany.com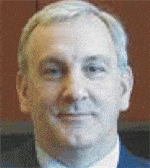 Christine M. McCarthy


Executive vice president, corporate finance & real estate; treasurer


Walt Disney


Christine McCarthy is responsible for the company-wide management of a variety of functions at Walt Disney, including corporate finance, capital markets, financial risk management, pension and investments, risk management, global cash management, and credit and collections. She also oversees the global real estate organization, consisting of facilities development, operations and portfolio management. McCarthy is a current board member and former chairman of the finance committee of Phoenix House of California and is also a governor of the UCLA Foundation and a member of its investment committee. She has also served as a board member of the Los Angeles Philharmonic Association and a director of the advisory board of FM Global.

christine.mccarthy@disney.com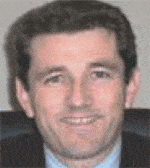 John Alarcon


General manager, North American operations


XRT


Since joining XRT in January 2005, John Alarcon has been concentrating on treasury operations. He has continued to enhance the companys systems, to make them more intuitive, collaborative and scalable. That involves using the latest technologies and concepts such as SOA (services oriented architecture), XML integration and SaaS (software as a service). He has particularly focused on improving awareness at XRT of Sarbanes-Oxley implications for treasury operations, both among treasury professionals and within the firm. Prior to joining XRT as a CPA, Alarcon assisted many large companies with Sarbanes-Oxley compliance across various industries including manufacturing, telecom, professional services and banking.

jalarcon@xrt.com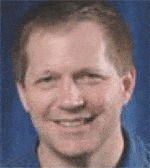 Chris Kreidler


Senior vice president, corporate strategy; treasurer


Yum! Brands


Chris Kreidler is treasurer at Yum Brands, the worlds largest restaurant company and franchiser of KFC, Pizza Hut, Taco Bell, Long John Silvers and A&W; Restaurants. After seven years in the oil and gas industry with T. Boone Pickens and Mesa, Kreidler joined PepsiCo as head of M&A; for its Pizza Hut division in 1996. In 1999 he started with Yum International, becoming head of international M&A;, tax, treasury and capital planning in 2001. Since assuming his current role in 2003, Kreidler has overseen corporate strategy, treasury, M&A;, risk management and capital strategy for Yum Brands worldwide and the US Long John Silver/A&W; function.

chris.kreidler@yum.com