NEWSMAKERS: UNITED STATES
By Gordon Platt
As the tide went out for natural gas prices, it revealed that the seamy underbelly of the energy-trading business hasn't changed a great deal since the days of Enron.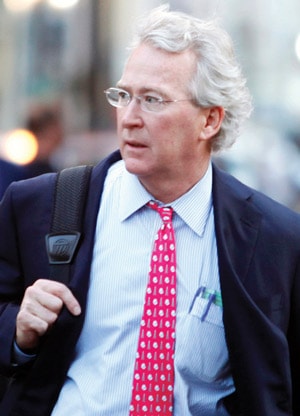 McClendon ran a hedge fund on the side
In another scandal in the oil patch, Aubrey McClendon, chief executive of Oklahoma natural gas company Chesapeake Energy, was stripped of his chairmanship on May 1 over personal financial dealings that were intertwined with those of the company he co-founded in 1989.
McClendon, who remained CEO as Global Finance went to press, also agreed to terminate (in June 2014) an incentive program that has allowed him to take personal stakes in wells drilled by the company. Reports that McClendon took out loans worth more than $1 billion, using his stake in these wells as collateral, raised concerns about a conflict of interest.
McClendon also co-owned and ran a $200 million hedge fund, Heritage Management, from Chesapeake's Oklahoma City office from 2004 to 2008 that reportedly traded in the same commodities the company produces, including natural gas futures. According to Reuters, he engaged in nearly daily communications and exhaustive calls to direct the fund's trading. McClendon heads a three-man team that oversees Chesapeake's trading in oil and gas for hedging purposes.
In the weeks before he was defrocked, McClendon arranged a $450 million loan from EIG Global Energy Partners, which at the same time was helping to arrange a $1.25 billion financing for Chesapeake, Reuters reported. The lender is a private equity firm with headquarters across the street from the White House and with the Chinese government as a minority owner through its sovereign wealth fund, China Investment Corporation.
Meanwhile, Chesapeake was accused by a shareholder in a lawsuit of underreporting the use of company corporate jets by executives and directors for personal travel. As the exposés mounted, McClendon apologized to investors for the distractions his personal investments caused, and said many of the reports were "misinformation" by the media. Chesapeake, the second-largest natural gas producer after Exxon Mobil, has seen its revenues fall as a result of the decline in natural gas prices to record lows.