EUROPE
By Anita Hawser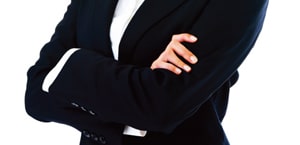 No thank you: Companies reject costly bank loans
Investment-grade companies are shunning bank lending and opting instead for the bond markets in order to raise financing, a report by Fitch Ratings says. Based on a survey of approximately 100 companies representing total funding volume of €930 billion ($1,182 billion) by financial year-end 2009, the report found that the median proportion of bonds to total borrowing had risen to 73% from 42% at financial year-end, 2000. This represents a sharp reversal as, historically, large European companies sourced approximately one-third of their funding from the debt capital markets and two-thirds from banks. European companies' US counterparts, by contrast, have a more balanced approach to their funding.
Fitch says that banks are being disintermediated by the corporate bond markets, and it expects this trend to accelerate in the next two to three years, particularly if lending remains at subdued levels. At the same time, average debt issuance from European corporates is expected to grow to more than double the historical average in percentage terms, while remaining in line with the €502 billion record set in 2009. Banks are also under pressure from regulators to hold better-quality capital and liquidity on their books, leading to higher borrowing costs for companies, forcing them to seek alternative sources of funding.
Fitch analysts see bank-funding disintermediation as a positive development. They say a stronger bond market should reduce the overall cost of financing for companies, thereby boosting the economic growth prospects for the eurozone. They believe there are positives for banks too, whose loan books are already characterized by high levels of corporate loan delinquencies. A more transparent, stronger corporate bond market should also give banks a deeper understanding of the corporates on their books.
While the European bond market is still characterized as illiquid by Fitch, with limited activity in the secondary market, according to the report, more than 80% of European fixed-income investors believe there is nothing holding back further disintermediation in funding for European companies. Although companies are expected to source less of their financing from banks, banks will continue to play a role, says Fitch, in providing working capital finance.