MILESTONES: GLOBAL
By Paula Green
For bankers or traders keen to know the latest trends in the world of trade finance, the 2012 edition of the International Chamber of Commerce's (ICC) Global Survey on Trade Finance offers some unique insights.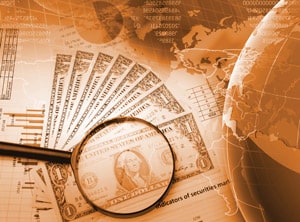 Trade banks surveyed report that confirmed letters of credit are increasingly popular, as companies seek greater security than that provided by unconfirmed LCs.
Heightened bank perception of risk in some regions is still causing tight liquidity, making it difficult to obtain bank confirmations in certain countries. This increased risk perception among banks still prevailed in mid-2012, the survey showed, though not to the extent seen in the 2009 survey.
Most survey participants reported higher or unchanged volumes of traditional trade finance products purchased in 2011 and the overall value of trade finance transactions was also up between 2010 and 2011. After riding through the 2009 recession, 79% of respondents said the criteria they used to rate the risk of traditional trade products had not changed in 2011 versus 2010.
The survey compiles data from 229 banks across 100 countries. The 50-page report weaves input from developing country institutions from Afghanistan to Indonesia to Zimbabwe, as well as North America and troubled eurozone countries such as Greece and Spain. Interestingly, almost half of this year's respondents came from banks with fewer than 50 trade finance employees. Fifty-five percent of the responses in the chamber's 2011 survey came from large financial institutions with 300 or more trade finance employees.
Ireland's Coastline Solutions, which develops international trade finance information services and solutions, collated the data, and global financial messaging provider SWIFT provided background information and data on trade finance messaging volumes worldwide.