A new bank aims to draw private funding for infrastructure projects.
Boosting infrastructure spending has emerged as a key economic strategy of Justin Trudeau's government during the first year of his tenure as prime minister. The latest step, establishing a bank to leverage public money and attract institutional investors, could be the catalyst to realize this project.
Announced in November as part of the 2017 budget, the proposal to establish a Canada Infrastructure Bank (CIB) to spur projects seeks to use as little tax money as possible.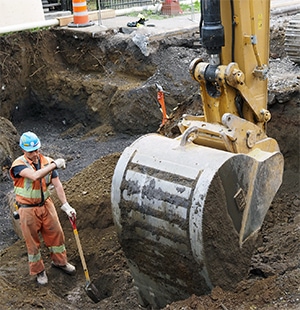 The CIB is set to finance projects worth more than C$200 billion (US$148 billion) over the next 10 years and seeks an initial capitalization of C$35 billion—C$15 billion in direct spending and $C20 billion in equity or debt.
Canada's infrastructure is graded at 5.7 on the World Economic Forum's 7-point scale, ranking it 15th of 138 countries. (Hong Kong and Singapore top the list.)
The current infrastructure system is divided between the federal government and local jurisdictions, causing inefficiency and corruption. The bank could attract private money and improve transparency.
Important institutional investors, including the Canadian Pension Plan Investment Board and Ontario Teachers' Pension Plan (OTPP), have long invested in other countries' infrastructures, from gas pipelines in Peru to motorways in Mexico, but often have been shy about investing at home.
"A national infrastructure investment strategy guided by a long-term vision of independent governance and commercial viability could be transformative for Canada," says Ron Mock, president and chief executive of OTPP. "We believe that a government-backed Canadian infrastructure institution, in which government and institutional investor capital work and share risk together, will significantly improve the Canadian infrastructure landscape."
Easier said than done, says Decio Coviello, associate professor of economics at HEC Montréal, who has examined bid-rigging in the city's asphalt market:"Setting up the bank can be a good start, but much will depend on how the process is carried out in its details."