Turmoil at the top of India's government threatens Modi's agenda.
Four years into what was billed as a pro-growth, pro-development government, three of Indian Prime Minister Narendra Modi's top economic officials have now quit, setting tongues wagging as to why the center-right National Democratic Alliance cabinet has been unable to retain critical talent.
The latest is Chief Economic Advisor Arvind Subramanian, who resigned in June, five months before his contract was up. Last year, Arvind Panagariya, vice chair of government think tank NITI Aayog, and Raghuram Rajan, governor of the Reserve Bank of India, both quit. The turnover has spawned comparisons to the Trump White House.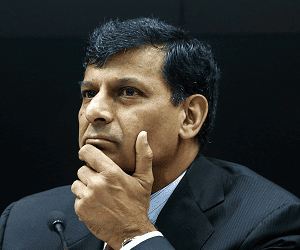 Raghuram Rajan
All three economists have Indian origins but were labeled "western imports" in local media, as they trained and started successful careers in the US. Subramanian, who cited personal reasons for leaving, had been a senior fellow at the Peterson Institute of International Economics. Panagariya, who said he was resigning because Columbia University refused to extend his leave, holds a PhD from Princeton and worked at the IMF. Rajan, who said that he preferred not to continue leading India's central bank at the end of his term, returned to teaching at the University of Chicago.
Differences over economic reform may have triggered the departures. Subramanian sought rapid creation of a state-owned asset reconstruction company, or "bad bank," to handle the $100 billion-and-growing pile of bad loans piled up by state-run banks—a move Raghuram Rajan opposed. Subramanian preferred a single rate for the the unified goods and services tax to the multiple rates ultimately chosen. There has been no action on Subramanian's proposal for a universal basic income scheme. Rajan clashed with the finance ministry and felt undermined by the end of his term.Panagariya appears to have opposed government spending that expanded fiscal deficits. Rajan had opposed the demonetizing high-value currency notes in November 2016 as a means to curb black money.