MILESTONES: UNITED KINGDOM / UNITED STATES
By Anita Hawser
Banks are scrambling to launch electronic trading platforms for derivatives transactions such as credit default swaps (CDSs) in an attempt to get ahead of planned regulatory changes aimed at increasing transparency in the market.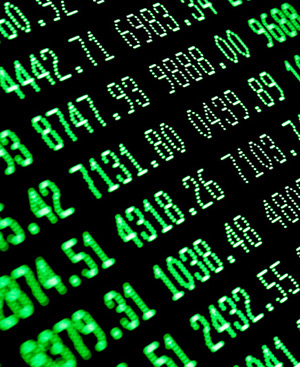 Seeking clarity: Banks move CDS trading online
Following the US subprime and the sovereign debt crises in Europe, regulators on both sides of the pond pushed for more classes of over-the-counter derivatives to be traded electronically. The Dodd-Frank Act in the US paves the way for electronic trading of swaps via swap execution facilities (SEFs), and in Europe regulators have also called for greater transparency around derivatives transactions.
Major financial institutions, including UBS, Barclays Capital and Credit Suisse, are responding by launching e-trading platforms for index and single-name CDSs, which were until recently voice-traded. "Regulation will push the market to meet requirements within a certain time frame," says Sonali Das Theisen, director of credit trading at Barclays Capital. "We want to be ahead of that time frame, so we are looking to develop our e-trading strategy and to learn from the experience." Barclays Capital does not disclose data on the volumes passing through its e-trading platform, but Theisen says it is seeing increased interest from clients and that recent market volatility in the wake of events in Japan had led to more aggressive trading, particularly of US and European indexes.
Although SEF regulations continue to take shape, Michael Noto, head of e-credit distribution at Barclays Capital, says clients want to be ready for regulatory change and gain proficiency in trading CDSs electronically. "We are actively preparing for the regulatory changes and have aggressively invested in the core technology necessary to quote and trade across a variety of SEFs."
Farooq Jaffrey, CEO of London-based credit derivatives trading platform provider Traccr, says the wider market trend is for more CDSs to be traded electronically, even if they are not cleared electronically. He believes e-trading will enable the creation of electronic audit trails that regulators are seeking but that a balance needs to be struck between more liquid products such as indexes, which can be traded electronically, and those products not suited to being traded electronically.