NEWSMAKERS: UNITED STATES
By Gordon Platt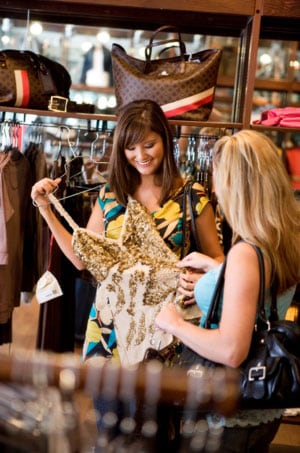 Spending again: US shoppers head to the mall
Surprisingly strong US retail sales in September virtually ruled out the possibility of a double-dip recession. Consumer spending, which accounts for two-thirds of US economic activity, has now increased for three straight months. Americans splurged on new cars, electronics, furniture, appliances and other big-ticket items in September, taking advantage of lower prices and raising hopes for a merry holiday shopping season.
Many retailers are significantly boosting seasonal hiring compared to last year. Toys"R"Us is hiring 45,000 holiday employees, a rise of 30%. Kohl's is hiring 40,000 temporary workers, 20% more than last year. Outplacement firm Challenger, Gray & Christmas says retailers are likely to increase their payrolls by up to 600,000 jobs during the holiday months.
The first big test for retailers will come on November 25, known as Black Friday, the day after Thanksgiving, which is typically one of the busiest shopping days of the year. It is the day that many retailers go from being in the red (or losing money) to being in the black for the year. Some of the big retailers will open as early as midnight to let in shoppers who line up hours in advance for so-called doorbuster sales.
Online shopping is an increasingly popular alternative for consumers who want to avoid the crowds—and the shoving. Sales by Internet retailers were up 13.7% in September compared to a year earlier.
"Clear evidence of renewed life in household spending indicates that the market pessimism this summer had very little lasting impact on consumer activity," says Michael Woolfolk, managing director, BNY Mellon Global Markets. "While clearly handicapped by high levels of unemployment and debt service, consumer demand should respond favorably to an eventual thawing of credit conditions next year."
The retail sales report for September, which showed a gain of 0.6% following a revised 0.7% rise in August, was the strongest that one could reasonably expect without calling into question the veracity of the numbers, Woolfolk says. The US economy is poised to grow at a respectable pace of 2.0% to 2.5% over the next year, he says.