While China's population is starting to shrink, Vietnam's is growing in tandem with the economy.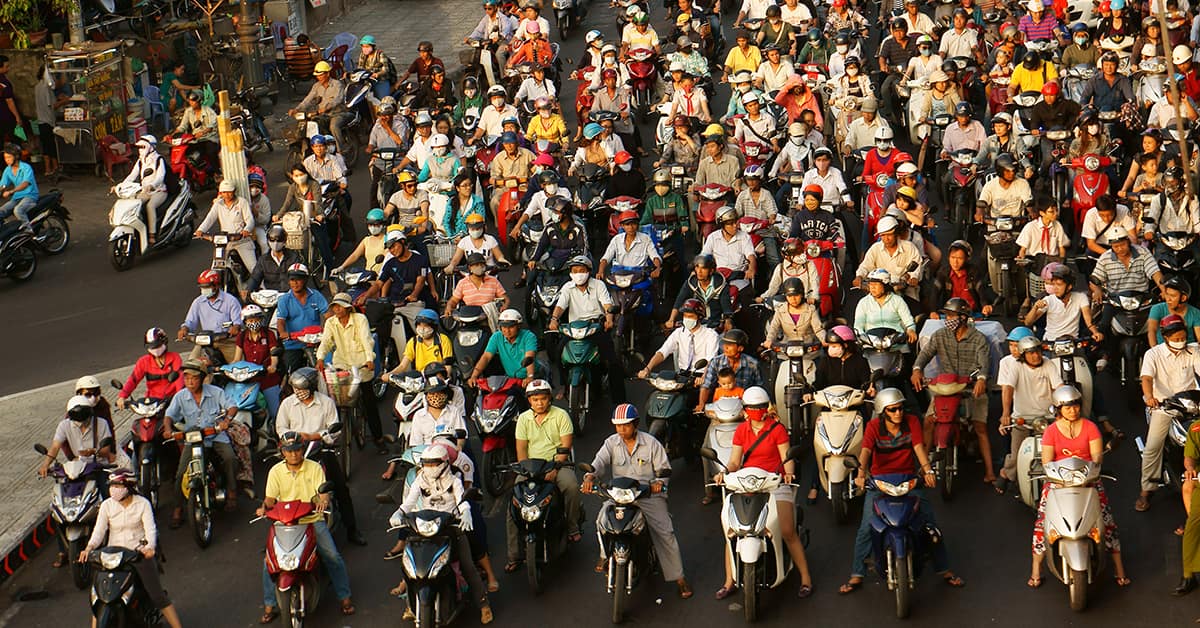 This month, one lucky baby will become Vietnam's 100 millionth citizen, making the Southeast Asian nation one of only 15 countries globally with at least that population size. The birth, the state-controlled Vietnam News Agency (VNA) announced, will be celebrated with a parade and other events and a publicity campaign highlighting the economic benefits of a large population.
Various experts and pundits are already commenting on the boost it offers to competitiveness. A larger population translates into a bigger domestic consumer market, enhanced availability of skilled workers, and a more attractive profile for foreign investment.
As a milestone, 100 million Vietnamese certainly is dramatic. When the country declared independence from French colonial rule in 1945, its population was just about 20 million. The gradual demographic growth has largely followed a process of urbanization and industrialization, improved standards of living, and economic expansion.
Yet, a lot of people can also bring a lot of challenges. Vietnam's population growth has outpaced its progress toward achieving its stated aim of achieving upper-middle-income status by 2035, argues Nhu Truong, assistant professor of Politics and Public Affairs at Denison University and co-author of The Dragon's Underbelly: Dynamics and Dilemmas in Vietnam's Economy and Politics. "Despite this growth spurt," she says, "the pressing challenge is for Vietnam to resist falling back on its labor-intensive and low-value-added productivity, rather than decisively pivot to move up the global value chain."
Upgrading food and energy security, ensuring environmental protection, and providing quality education and healthcare for its 100 million people remain serious challenges. Further, Vietnam is on track to become an aged nation by 2035, when close to 15% of its citizens are expected to be over the age of 65.
The challenge is political as well as economic. "The wider demands of a growing and aging population for improved delivery of public goods and civil rights can further strain Vietnam's political machinery," Truong warns. "The so-called 'deep clean' under General Secretary Nguyen Phu Trong's anti-corruption purge has yet to rid the party-state of its institutional defects." Not only does Vietnam's economy have some catching up to do, she argues, but lack of systematic political reforms to complement rapid social and economic change could also derail the country's progress.