MILESTONES

By Michael Shari

A fissure is opening in the bulwarks of Western sanctions that have isolated Iran from the global banking system since the early 1980s. In an interim deal signed in November in Geneva, Iran agreed to curb parts of its nuclear program. In return Iran is expected to receive $7 billion in the form of sanctions reliefhard cash, which is scheduled to flow in half a dozen increments to Teheran from frozen Iranian accounts overseas.

The amounts of money are not overwhelming, but the fact that its happening will be a huge boost psychologically to the Iranian economy, says Gary Sick, a senior research scholar at Columbia Universitys Middle East Institute and a former US National Security Council member.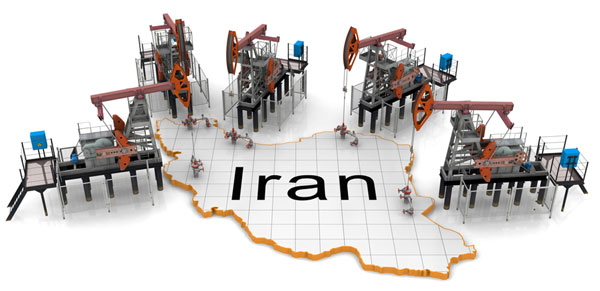 After the last payment installment to Iran is completed on July 20, barring any breakdown in negotiations, it will open a channel for aggressive Western oil companies that are eager to explore and drill in Iran. It will also provide an opportunity for manufacturers of aircraft spare parts and other goods to start exporting to the oil-rich Middle Eastern nation of 76 million people.
We will see a significant strengthening of the Iranian rial after the first checks arrive, says Sick. There may be some temptation on the part of some Western companies that have been holding off on doing business in Iran that may want to get a toe in the game.
International oil companies that have a track record as aggressive investors in emerging markets are expected to be among the early movers. Senior managers of at least three European oil companiesRoyal Dutch Shell of the Netherlands, OMV of Austria, and Eni of Italyand Vitol, a Swiss-based, Dutch-owned energy and commodity trading company, held talks with Iranian oil minister Bijan Zanganeh in Vienna in early December.
One of the first companies that Iran watchers expect to invest is Italys Eni, which has never left Teheran since opening its first office there in 1955, although Eni spokesman Domenico Spina says its Iran operations are currently inactive. We are the most close candidate to increase activity there, Eni CEO Paolo Scaroni told reporters after a meeting in Vienna with the Iranian oil minister in December. We have been discussing potential new activity of Eni in the country.
Scaroni said he was negotiating potential modifications to Iranian oil production contracts such as eliminating an infamous buyback clause that prevents foreign oil companies from owning equity stakes. He is also trying to secure new terms for Enis long-standing contracts for the Darkhovin oil field and phases four and five of the South Pars field in the Persian Gulf.