Global Finance's list of Who's Who in Middle Eastern finance
---
---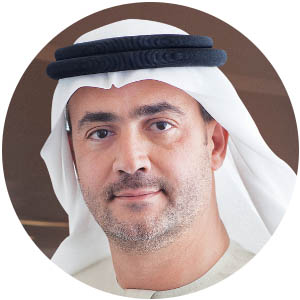 Abu Dhabi Commercial Bank
Ala'a Eraiqat
Group CEO and executive director
Eraiqat joined ADCB in 2004 and was named CEO in 2009. He previously held senior positions in the UAE at Citi and Standard Chartered Bank. Eraiqat is also chairman of ADCB's Al Dhabi Brokerage Services subsidiary and CEO of ADCB Meethaq, the bank's Islamic banking division.
---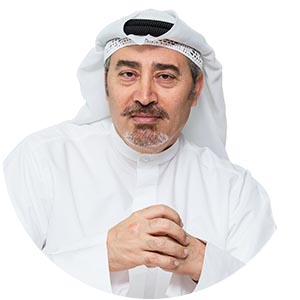 Abu Dhabi Islamic Bank
Tirad Al-Mahmoud
CEO
Al-Mahmoud joined ADIB in 2008, after serving as general manager and head of the corporate and investment banking division of Samba Financial Group in Riyadh, Saudi Arabia. He spent 22 years at Citi, where he held various positions, including CEO of Citibank Romania and Slovakia.
---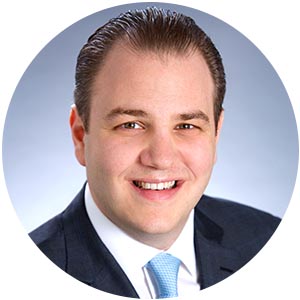 ADS Securities
Philippe Ghanem
CEO and vice chairman
Ghanem was a driving force behind the creation of ADS Securities in Abu Dhabi in 2010. Previously, he was the founder, director and chairman of Squared Financial, a brokerage firm based in Dublin, Ireland. Ghanem has experience in building electronic trading platforms and in trading a wide range of financial instruments.
---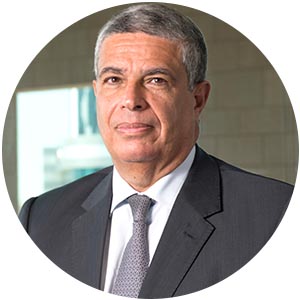 Ahli United Bank
Adel El-Labban
Group CEO and managing director
El-Labban joined AUB in Bahrain in 2002. He previously was CEO of United Bank of Kuwait in the UK. Before that he was managing director of Commercial International Bank of Egypt. El-Labban has also worked at Arab Banking Corporation and Morgan Stanley. He holds bachelor's and master's degrees in economics from the American University, Cairo.
---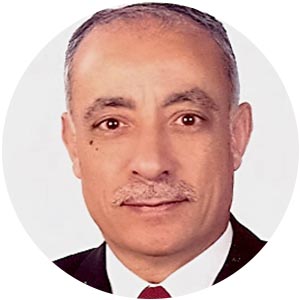 Al Ain Ahlia Insurance
Mohammed Mazhar Hamadeh
General manager
Hamadeh joined Al Ain Ahlia when the company was formed in 1975 in the United Arab Emirates. He started as Al Ain branch manager and was named general manager in 1995. A Jordanian national, Hamadeh holds a diploma in international law. He is a member of the executive board of Gulf Insurance Federation, and chairman of the higher technical subcommittee of the Emirates Insurance Association.
---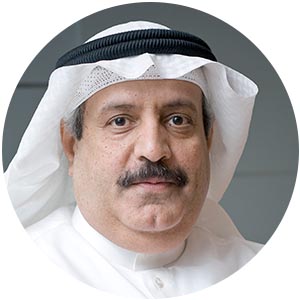 Al Baraka Banking Group
Adnan Ahmed Yousif
President and CEO
Yousif has been a director of Al Baraka since its inception in Bahrain in 2002, and has been president and CEO since 2004. The group now has a network of 579 branches in 15 countries. Yousif served two terms as chairman of the Union of Arab Banks, Lebanon.
---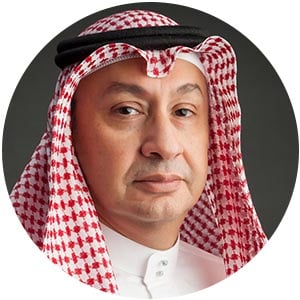 Alkhabeer Capital
Ammar Ahmed Shata
Executive director and CEO
Shata founded Alkhabeer Capital, an alternative asset management firm in Saudi Arabia, in 2008. He has held leadership positions at National Commercial Bank, Al Baraka Investment Development Group and the Islamic Development Bank. Alkhabeer has introduced innovative shariah-compliant financial products. Shata founded the Shariyah Review Bureau in Bahrain in 2005, which reviews documents in investment schemes, the first such institution in the GCC.
---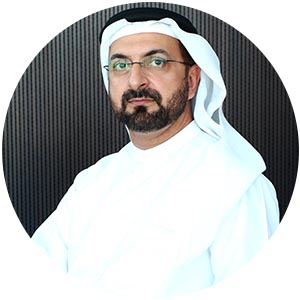 Al Hilal Bank
Khaled Abdulla AlKhoori
CEO
AlKhoori became CEO of Al Hilal Bank in December 2015. Previously, he was director of the real estate and infrastructure department at the Abu Dhabi Investment Authority. He also served as director of the private equity department at ADIA. Before that, AlKhoori had been vice chairman of Abu Dhabi Islamic Bank, beginning in 2007.
---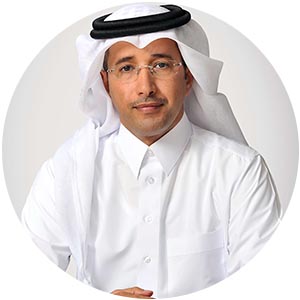 Al Khaliji Commercial Bank
Fahad Al Khalifa
Group CEO
Al Khalifa was named to his current position in 2014, after serving as general manager, group corporate banking and financial institutions, and general manager, group treasury at Qatar National Bank. Al Khalifa also was a senior dealer for four years at the Qatar central bank. He holds a BS in finance from Seattle University.
---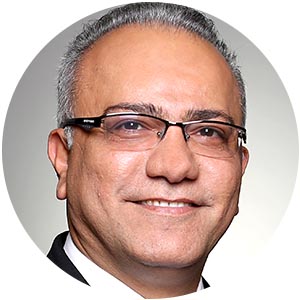 Aluminum Bahrain
Ali Al-Baqali
CFO
Al-Baqali has been CFO of Aluminum Bahrain (Alba) since 2013. He directs the departments of financial accounting and controlling, strategic supply, legal, strategy, procurement and warehousing, and information technology. He joined Alba in 1998 as head of materials management. Al-Baqali is a member of the Chartered Institute of Purchasing & Supply in the UK, and board member of Tenmou, which mentors Bahraini entrepreneurs.
---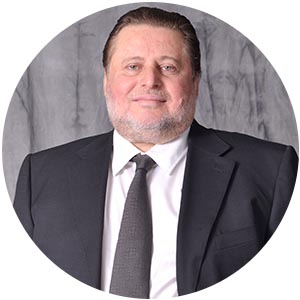 Arab African International Bank
Hassan Abdalla
CEO and vice chairman
Abdalla was named to his current position in 2002. He is a board member of Union de Banques Arabes et Françaises in Paris and is chairman of UBAF Bank Hong Kong. Abdalla is a member of the Institute of International Finance Emerging Markets Advisory Council. He also is chairman of the Middle East, Far East and Africa regional committee of the International Capital Market Association in Zurich. He teaches at the American University in Cairo, where he is a member of the dean's strategic advisory board at the School of Business.
---
Arab National Bank
Robert Eid
Managing director and CEO
Eid has held his current position at ANB in Saudi Arabia since 2006. Previously, he worked at National Bank of Kuwait for 22 years. Based in London, he headed NBK's international network and was managing director of the bank's UK subsidiary. Eid also served as vice chairman of NBK's Lebanon subsidiary.
---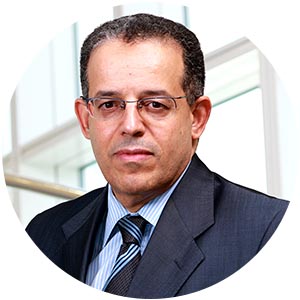 Bank ABC
Khaled Kawan
Group CEO
Kawan joined Bank ABC in Bahrain in 1991 and was group legal counsel until 2009, when he was named group deputy CEO. He became group CEO in 2013. Kawan is chairman of Bank ABC Islamic and Bank ABC–Egypt. He holds a PhD in banking law from the Sorbonne.
---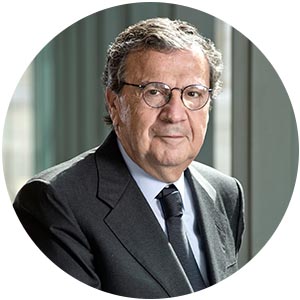 Bank Audi
Samir Hanna
General manager and group CEO
Hanna joined Bank Audi in 1963 and was appointed general manager in 1986, then director in 1990 and CEO a year later. Under his leadership, the bank grew to become the largest in Lebanon. Bank Audi is present in a dozen countries and has assets of more than $42 billion. Hanna is also chairman of Odeabank, Bank Audi's Turkish subsidiary.
---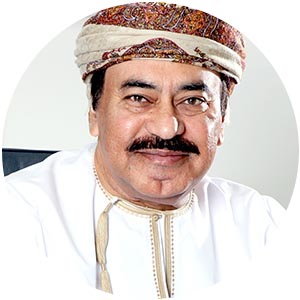 BankMuscat
AbdulRazaq Ali Issa
CEO
Ali Issa has been CEO of BankMuscat, Oman's leading bank, since 1994. He started his career with Grindlays Bank in Oman in 1969. He is a member of the banking committee of the Oman Chamber of Commerce and sits on the advisory council of the World Union of Arab Banks.
---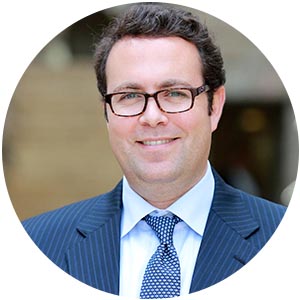 Bank of Palestine
Hashim Shawa
Chairman and general manager
Shawa became chairman and general manager of Bank of Palestine in 2007. He started his career at Citi in 1997, where he held various management positions in corporate and private banking in the UK, Italy, Spain and Switzerland. He later joined HSBC in Switzerland as a director of the group's Middle East and North Africa business. Shawa is a member of the Institute of International Finance's Emerging Markets Advisory Council.
---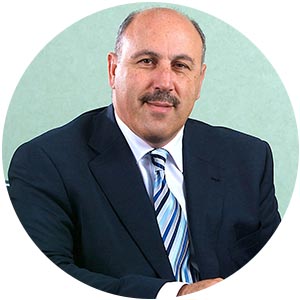 Bank of Sharjah
Varouj Nerguizian
Executive director and general manager
In addition to his position at Bank of Sharjah, United Arab Emirates, Nerguizian is chairman and general manager of Emirates Lebanon Bank and chairman of the Lebanese Educational Fund. He began his career in 1972 at Banque G. Trad-Credit Lyonnais in Beirut and moved to Sharjah in 1977 as a member of the international staff of Banque Paribas. He was named general manager of Bank of Sharjah in 1992.
---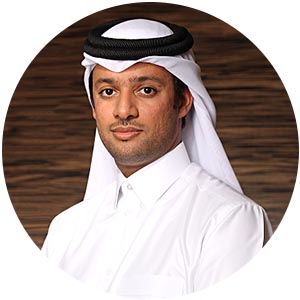 Barwa Bank
Khalid Al Subeai
Acting Group CEO
Khalid joined The First Investor, the investment banking arm of Barwa Bank, as deputy CEO in 2013 and was named acting CEO of Barwa Bank in 2014, and acting Group CEO in 2014. Previously, he was senior financial adviser at Qatar Petroleum, where he was involved in $15 billion of debt capital market transactions. He also was Qatar manager at Morgan Stanley.
---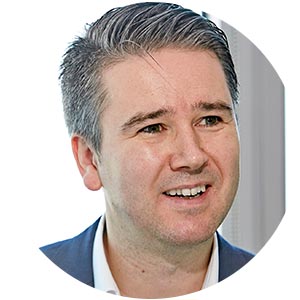 Beehive
Craig Moore
Founder and CEO
Moore founded Beehive, the UAE's leading peer-to-peer lending platform, and is responsible for its strategic direction and expansion. Beehive facilitates funding solutions for established small and medium-size enterprises. Previously, Moore founded Butterfly Software, which was acquired by IBM in September 2012.
---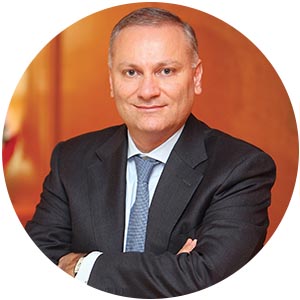 BLOM Bank
Saad Azhari
Chairman and general manager
Azhari was named chairman and GM of BLOM Bank in Lebanon in 2008 after serving as vice chairman and GM from 2001. He joined BLOM Bank (Switzerland) in 1991 and was appointed GM in 1997 and chairman in 2001. Previously, he worked at PBZ Privat Bank, an affiliate of UBS, in Zurich, and ran the bank's Middle East operations as well as its Hong Kong office.
---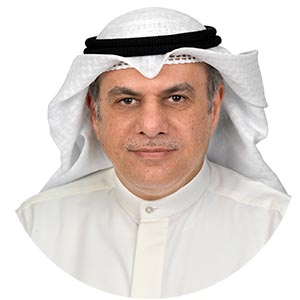 Boubyan Bank
Adel Abdul Wahab Al-Majed
Vice chairman and CEO
Al-Majed is vice chairman and CEO of Kuwait-based Boubyan Bank, and chairman of Bank of London and the Middle East in the UK, the largest Islamic bank in Europe. Before joining Boubyan Bank, he was deputy CEO of National Bank of Kuwait. NBK is Boubyan Bank's majority owner.
---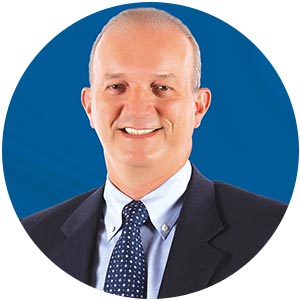 Burgan Bank
Eduardo Eguren
CEO
Eguren was named CEO of Kuwait-based Burgan Bank in 2010. Previously, he was CEO of global commercial banking for Barclays in the UK. From 1984 until 2007, Eguren held senior leadership positions with Citi. Burgan Bank is a subsidiary of Kuwait Projects Company.
---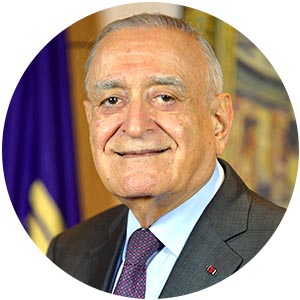 Byblos Bank Group
François Bassil
Chairman
Bassil was chairman and general manager of Byblos Bank from 1979 until 2015. Last year he was named chairman of Byblos Bank Group, which comprises the banks and subsidiaries of Byblos Bank S.A.L. Under his leadership, Byblos Bank has grown to become one of the top banks in Lebanon, with a presence in 12 countries.
---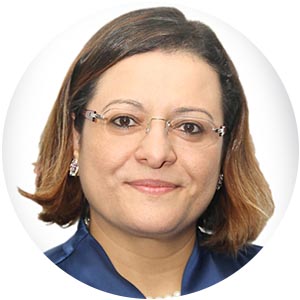 Commercial Bank of Kuwait
Elham Yousry Mahfouz
CEO
Mahfouz joined Commercial Bank of Kuwait in 2000 as manager of the international banking division. She has held a number of other managerial roles at the bank, including general manager of the New York branch. Mahfouz was named CEO in 2014 and is in charge of supervising and leading the profit centers and divisions of the bank, in addition to its support departments.
---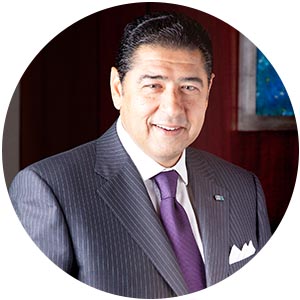 Commercial International Bank
Hisham Ezz Al-Arab
Chairman and managing director
Al-Arab was named to his current position in 2002. He joined CIB as deputy managing director in 1999 and was responsible for designing and leading the bank's modernization and restructuring to protect its position as the country's largest private-sector bank. In 2013, Al-Arab was elected chairman of the Federation of Egyptian Banks. He began his career at Arab African International Bank. He later worked in London and New York for Merrill Lynch, J.P. Morgan and Deutsche Bank.
---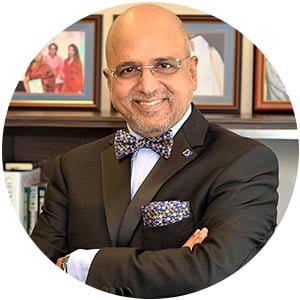 Doha Bank
Raghavan Seetharaman
Group CEO
Seetharaman has been group chief executive officer of Doha Bank since 2007. Previously, he held management positions at three banks in Oman. Seetharaman is a chartered accountant specializing in managerial economics and holds certificates in IT systems and corporate management. Born and raised in India, he began his career at PwC.
---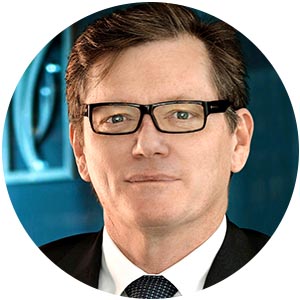 Emirates NBD
Shayne Nelson
Group CEO
Nelson became group CEO of Dubai's largest bank in 2013. Previously, he served in Singapore as CEO of Standard Chartered Private Bank and was chairman of the bank's Saadiq Islamic Advisory Board. He also was regional CEO of Standard Chartered Bank in the Middle East and North Africa and chairman of Standard Chartered (Pakistan).
---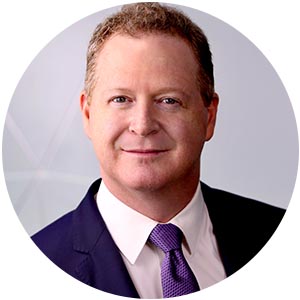 Etihad Airways
James Rigney
CFO
Rigney is CFO at Abu Dhabi-based Etihad Airways and sits on the boards of airberlin, Alitalia, Air Serbia and Jet Airways. He was instrumental in securing Etihad Airways' equity investments in seven airlines and raising more than $10 billion on international markets for the airline and its partners in 2015. A chartered accountant, Rigney began his career at Gulf Air and the Ansett Group. In 2013 the Institute of Chartered Accountants of England and Wales named him Middle East CFO of the year.
---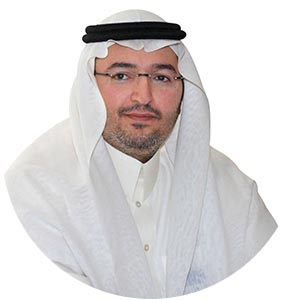 Falcom Financial Services
Adeeb Al-Sowailim
CEO
Al-Sowailim is CEO of Riyadh-based Falcom, an investment bank that has pioneered several products for the Saudi Arabian market, including the first shariah-compliant exchange-traded fund. Previously, Al-Sowailim worked at Samba Financial Services and Banque Saudi Fransi. He is a director of National Medical Care and Saudi Paper Manufacturing.
---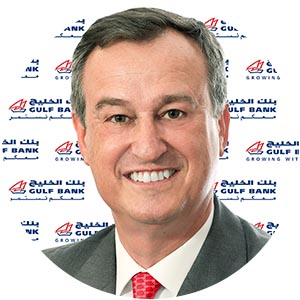 Gulf Bank
César González-Bueno
CEO
González-Bueno was named CEO of Gulf Bank in March 2014. Previously, he was CEO of Novagalicia Banco, a Spanish bank that he helped to restructure and privatize. Before that, he worked at ING for 13 years, where he was CEO of ING Direct Spain, and later head of its European division. He also has worked for the Boston Consulting Group and McKinsey.
---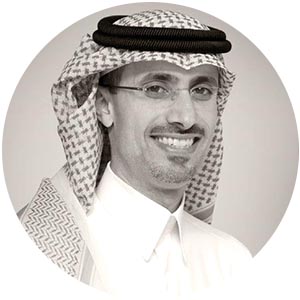 Jadwa Investment
Tariq Al Sudairy
Managing director and CEO
Al Sudairy was named to his current position in 2014. Previously, he was head of private equity and investment banking at Jadwa Investment. Before that, he held senior positions at private equity firm Amwal AlKhaleej and management consulting firm McKinsey.
---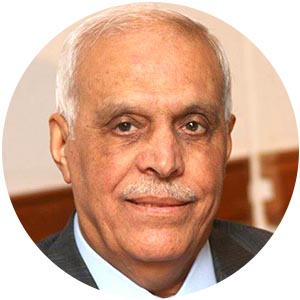 Jordan Islamic Bank
Musa Shihadeh
CEO and general manager
Shihadeh worked at conventional commercial banks from 1961 until 1980, when he joined Jordan Islamic Bank, a subsidiary of Al Baraka Bank. He has also served as chairman of the accounting committee of the Accounting and Auditing Organization for Islamic Financial Institutions, and on the board of the General Council for Islamic Banks.
---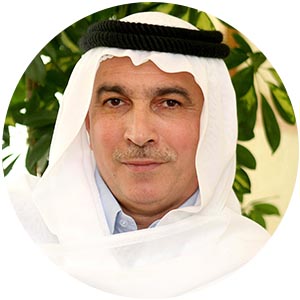 Kuwait Projects Company
Masaud Hayat
CEO, banking
Hayat was named CEO of banking at Kipco, Kuwait's leading project management company, in 2010. He is chairman of United Gulf Bank, Syria Gulf Bank and Tunis International Bank. Hayat is vice chairman of Gulf Bank Algeria, Bank of Baghdad and Royal Capital.
---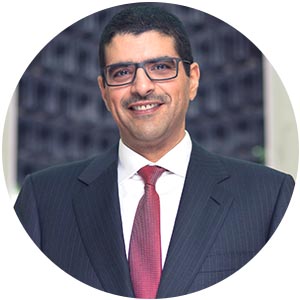 Kuwait Finance House
Mazin Saad Al-Nahedh
CEO
Al-Nahedh joined Kuwait Finance House in October 2014. Previously, he was a member of the management executive committee at National Bank of Kuwait, where he held multiple positions, including group general manager–treasury, general manager–corporate banking group, and retail banking general manager.
---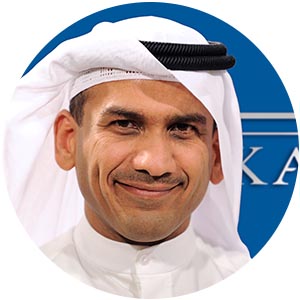 Markaz
Manaf Alhajeri
CEO
Alhajeri has been CEO of Markaz since 2004. Previously, he was deputy director in the investment department at Kuwait Fund for Arab Economic Development. He speaks five languages and is a certified financial manager from the Institute of Management Accountants in the US.
---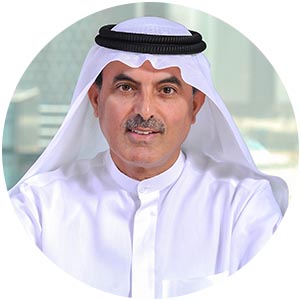 Mashreq Bank
Abdul Aziz Al Ghurair
CEO
In addition to serving as CEO of Mashreq Bank, Al Ghurair is also chairman of Dubai-based Abdulla Al Ghurair Group, one of the largest conglomerates in the region. In 2012 he was appointed chairman of the UAE Banking Federation. Al Ghurair was elected as speaker of the UAE Federal National Council, the country's parliament, for four years, a position that ended in 2011.
---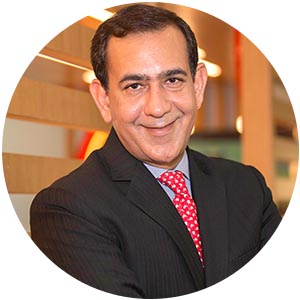 MasterCard Middle East and Africa
Raghu Malhotra
President
Malhotra, based in Dubai, joined MasterCard in 2000 and sits on the company's global management and operating committee. Prior to joining MasterCard, he worked for Citicorp Credit, American Express and ANZ Grindlays Bank in a variety of leadership roles. He is on the board of Injaz Al-Arab Middle East and North Africa, which focuses on building entrepreneurial skills in young people.
---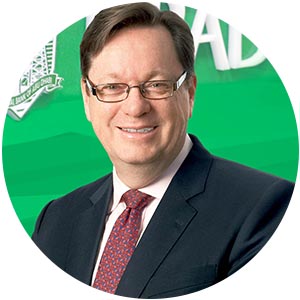 National Bank of Abu Dhabi
Alex Thursby
Group CEO
Thursby was named group CEO of NBAD in 2013. Previously, he was CEO of international and institutional banking of Asia-Pacific and America at ANZ Bank. Before that, he held various senior wholesale banking positions in his 21 years at Standard Chartered Bank in Hong Kong, London, Indonesia and Singapore.
---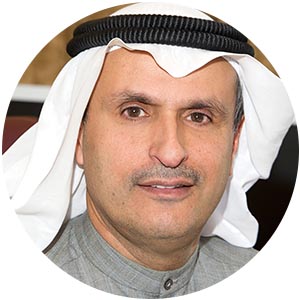 National Bank of Kuwait
Isam Jasem Al Sager
Group CEO
Al Sager was named group CEO of NBK in March 2014. Previously, he was deputy group CEO. Al Sager began his career at NBK in 1978, rising from a relationship officer in the corporate banking group to become head of domestic credit and marketing in 1987, general manager of the retail and wholesale banking group in 1992, deputy CEO of NBK Kuwait in 1998 and CEO of NBK Kuwait in 2008.
---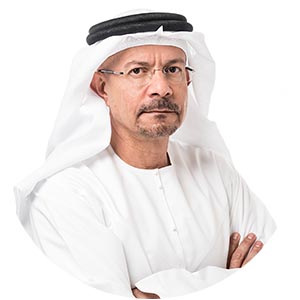 Noor Investment Group
Hussain Al Qemzi
Group CEO
Al Qemzi heads Noor Investment Group and is also CEO of Noor Bank, a shariah-compliant bank in the United Arab Emirates. Previously, he was chief executive of Sharjah Islamic Bank. He has served on the board of the Dubai Financial Market and been chief operating officer of the Dubai International Financial Centre. Al Qemzi is vice chairman of Emaar Properties.
---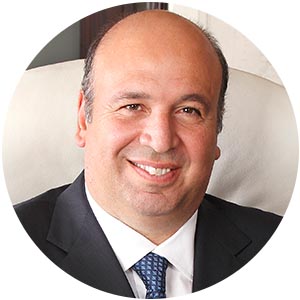 Qalaa Holdings
Ahmed Heikal
Chairman and founder
Heikal founded Qalaa Holdings, a Cairo-based investment company, in 2004 as Citadel Capital. Previously, he was managing director and executive board member of EFG Hermes Holding. In 2012, Qalaa Holdings closed on a $3.7 billion financing for Egyptian Refining to build a refinery that will reduce the country's diesel import needs by 50%. The firm also arranged financing to modernize the Rift Valley Railways of Kenya and Uganda.
---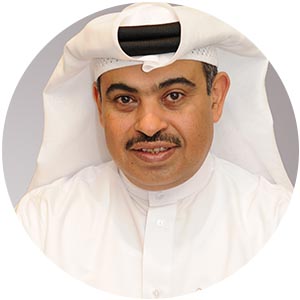 Qatar National Bank
Ali Ahmed Al-Kuwari
Group CEO
Al-Kuwari was named CEO of QNB in December 2014, after serving as acting CEO since July 2013. Previously, he was executive general manager and group business officer at the bank, which he joined in 1988. Al-Kuwari is also chairman of QNB Capital and various international subsidiaries of QNB.
---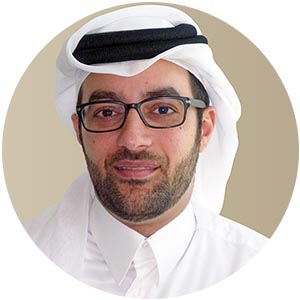 QInvest
Tamim Hamad Al-Kawari
CEO
Al-Kawari was named CEO of investment bank QInvest in 2012. Previously, he was managing director and country head for Qatar at Goldman Sachs. Before that, Al-Kawari was chief financial officer at Qatargas Transport (Nakilat), after serving as treasurer. He began his career as a trader at Qatar National Bank.
---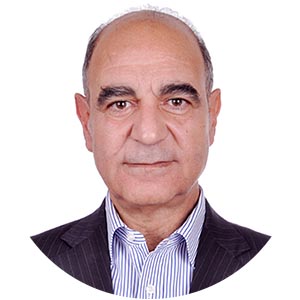 Rashed AlRashed & Sons
Mohammad Zagha
Group investment manager
Zagha is responsible for corporate finance, treasury and investment activities and business development, such as setting up new companies and joint ventures. Rashed A. AlRashed & Sons is a trading and industrial conglomerate based in Al Khobar, Saudi Arabia. Zagha joined the company in 1994, after serving as senior manager at Saba Abulkhair (Deloitte).
---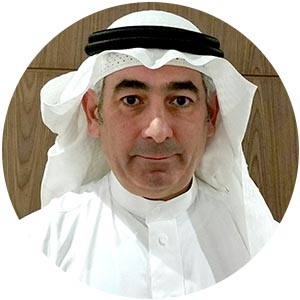 Riyadh Cables Group
Baha Eissa
Group CFO and CIO
Eissa was named to his current position in 2005. Riyadh Cables Group is the largest power cables manufacturer in the region. Previously, Eissa was deputy managing director at HH Saudi Research and Marketing (UK). He has also served as senior vice president at Merrill Lynch International Bank (UK).
---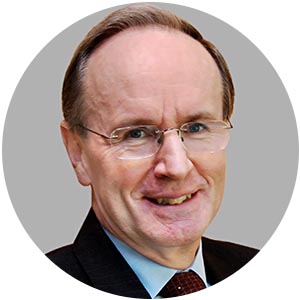 SABB
David Dew
Managing Director
Dew was named to his current position in 2010. He joined SABB's board in 2009 and is also on the board of HSBC Saudi Arabia, a joint venture of SABB and HSBC. Dew has been with HSBC since 1977 and is a group general manager. He has served at HSBC Amanah as deputy CEO, as well as chief of administration, global banking and markets, Middle East and North Africa. Before that, he was chief operating officer of HSBC North America. He has also been deputy CEO of HSBC Singapore and CEO for HSBC Italy.
---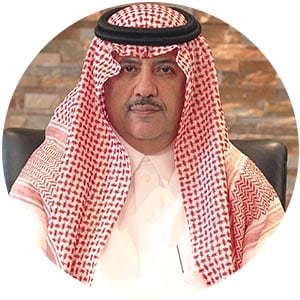 Samba Financial Group
Eisa Mohammed Al-Eisa
Chairman, CEO and managing director
Al-Eisa joined the Riyadh-based bank in 1980 and held several positions before becoming chairman. He oversaw the bank's 1999 merger with United Saudi Bank, its demerger from Citi to full local management and Samba's expansion into Dubai, Pakistan and Qatar.
---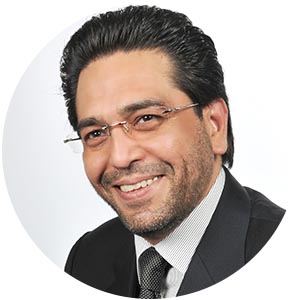 Saudi Arabian Airlines
Muhammad Ali Albakri
Executive Vice President
Albakri joined Saudia in 1990 and held the role of chief investment officer until January 2016. He also was CFO of the airline from 2012 to 2016. Albakri was recently assigned another dual role—head of strategic projects and airline transformation, in which he will oversee Saudia's strategic transformation plan, code named SV2020.
---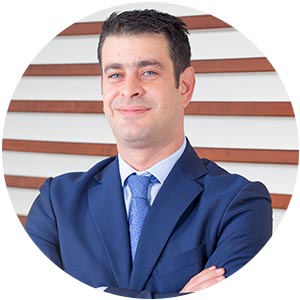 The National Bank
Ahmad Hajhasan
General manager
Hajhasan has been general manager of The National Bank (TNB) in Palestine since 2010. Previously, Hajhasan held senior positions in the Palestinian Monetary Authority and the Palestine Capital Markets Authority. He began his career as a lecturer in finance at the Arab American University.
---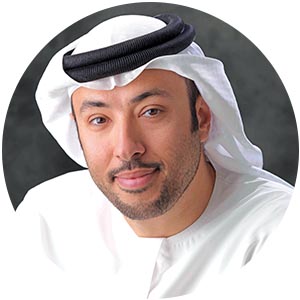 Waha Capital
Salem Rashid Al Noaimi
CEO and managing director
Al Noaimi has led Waha Capital, an Abu Dhabi-based investment company, since 2009. Previously, he served as deputy CEO of Waha Capital and CEO of Waha Leasing. Earlier, he held various positions at Dubai Islamic Bank, the UAE central bank, the Abu Dhabi Fund for Development and Kraft Foods.