Our list of the most notable figures in Treasury & Cash Management during the past year.
---
---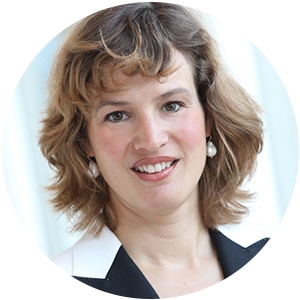 ABN Amro (Netherlands)
Karin Kersten
Managing director, transaction banking
Kersten is responsible for the bank's strategy on transaction services, covering product management, sales, services and business management for transaction banking. She is also an industry leader in discussions and market innovations around PSD2 (the European Union's revised Payment Services Directive).
---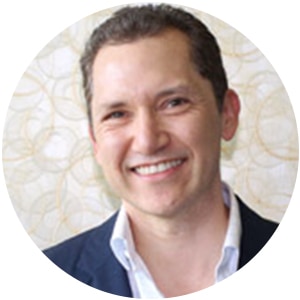 Agilent Technologies (US)
Guillermo Gualino
VP and treasurer
Gualino is responsible for the company's treasury function, including capital markets, foreign exchange and liquidity management. Guillermo led the development of Agilent's natural hedging program and has had notable success in building supply chain finance programs at Agilent and his previous company, Flextronics.
---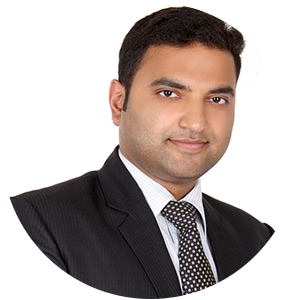 Aramex (UAE)
Arun Singh
Corporate treasurer
Aramex is a global logistics company in 60 countries worldwide. Singh launched and led a cutting-edge program to maximize liquidity and transaction efficiency across Aramex's Gulf entities.
---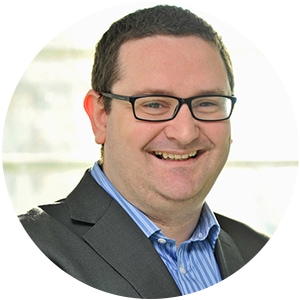 Arup Group (UK)
Richard Abigail
Group treasurer
Among his many notable accomplishments at this global engineering and professional services firm, Abigail led the treasury team in a groupwide treasury and liquidity management strategy to reduce external borrowing and improve working capital management.
---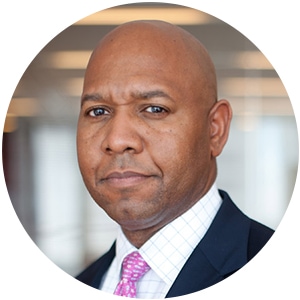 Bank of America Merrill Lynch (US)
Ather Williams
Managing director and head of global transaction services
Under Williams, the bank created an automated cross-border cash-pooling service in US dollars for businesses operating in the Shanghai Free-Trade Zone. It developed a method for clients to outsource FX risk and a unique Virtual Account Management solution for EMEA.
---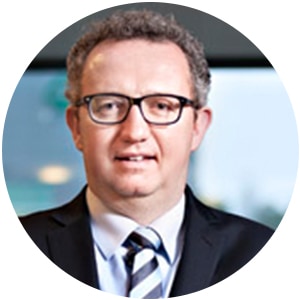 Basware (UK)
Ad van der Poel
Senior VP, financing services
The industry veteran led in building the company's financing services division, and under his direction the company formed Clear Funding (formerly Virtaus) with Arrowgrass Capital Partners to develop a supplier-driven invoice-financing service that powers Basware Advance—lauded in Global Finance's The Innovators 2016.
---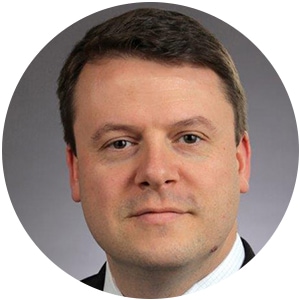 BD (US)
John Gallagher
VP, corporate finance, controller and treasurer
Gallagher is responsible for oversight of business planning and analysis, in addition to being controller and having full responsibility for all treasury activities at S&P 500 medical devices maker BD. Before joining BD, he spent most of his career at GE and Ford Motor in a variety of financial leadership positions.
---
Bellin (Germany)
Martin Bellin
Founder and CEO
A former treasurer, Bellin designed the software behind BELLIN Treasury and founded the company in 1998. He has led treasury innovations and service launches in such areas as treasury-as-a-service process outsourcing. Bellin has held positions as head of treasury at German tech concern SICK and as a treasury analyst.
---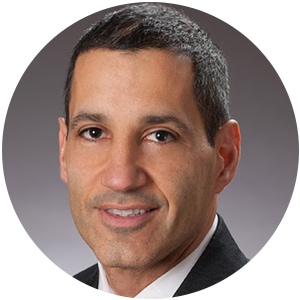 BNY Mellon (US)
Michael Bellacosa
Managing director and head of global payments, treasury services
Bellacosa manages strategy, financial performance, product development, and industry issues. He is a member of the Electronic Payments Network and the Chips Business Committee and a board member with US ACH payments entity Nacha. He joined BNY Mellon in 1986.
---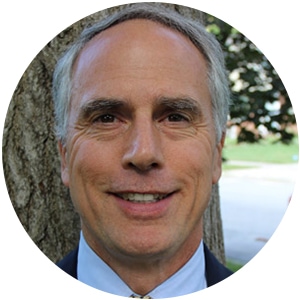 Catholic Relief Services (US)
Steve Perry
Global treasurer
Perry is responsible for groupwide treasury policies and managing liquidity, global bank relationships, insurance and foreign currency risks. He leads among NGO finance executives in supporting innovation in areas such as mobile money.
---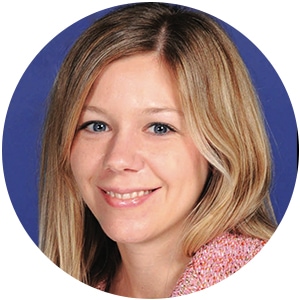 Chanel (US)
Kimberly Karg
Assistant treasurer
Karg joined the iconic brand in 2012, and is responsible for global TMS implementation and optimization in cash management, netting, liquidity planning, intercompany loans and FX risk management. She has held treasury positions at ADP and CA Technologies.
---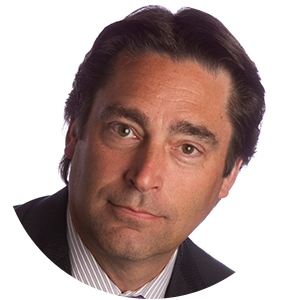 CIBC (Canada)
Phil Griffiths
Senior VP and head, global transaction banking
Griffiths establishes the strategic direction of the Bank's business payments, deposits, digital channels, cash management and trade finance businesses. Under his leadership, CIBC won the 2016 Celent Model Bank Award for Excellence in Cash Management and Trade Finance. He also spearheaded a strategic initiative that streamlined pricing within global transaction banking.
---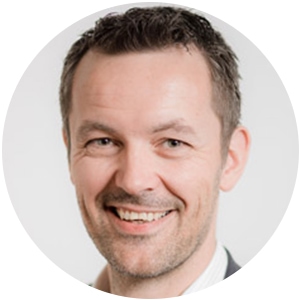 Circle K (Norway)
Mikal Opheim
Senior director, finance and treasury
Opheim has spent his career in global cash management and working-capital management. He launched numerous initiatives to increase treasury efficiency in global cash management, corporate bank relationships and cash-flow forecasting, in addition to providing strong leadership in financial risk management, capital structures and credit management. Previously, he held leading treasury roles at Statoil Fuel & Retail and at Ernst & Young GTAS.
---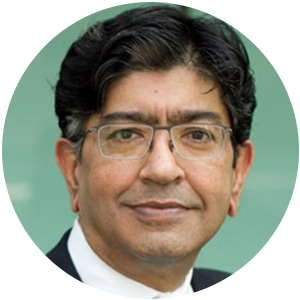 Citi (UK)
Rajesh Mehta
EMEA region head, treasury and trade solutions
Under Mehta's leadership, Citi's TTS business across Europe, Middle East and Africa continued to grow. Mehta and his team were instrumental in assisting clients during the Greek crisis—facilitating $4.6 million in cash payments for 48 clients in the country, and $60 million in deposits for two clients to continue operations. He has just been named Asia region head, treasury and trade solutions.
---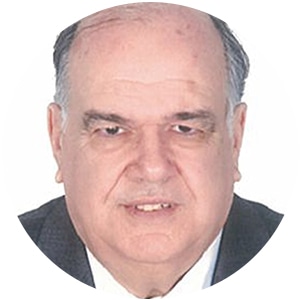 Commercial International Bank (Egypt)
Rafik Mohamed Abdel Khalik Madkour
Deputy CEO, institutional banking, and group treasurer
Madkour joined the bank in 1978 and rose in treasury and FX departments to take his current post in 2011. He is responsible for planning, developing and implementing revenue generation strategies and manages the bank's balance sheet, liquidity and balance-sheet hedging.
---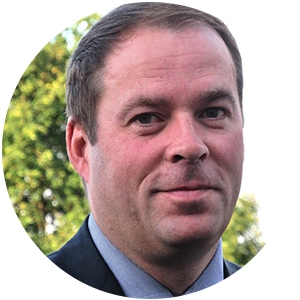 CRH (Ireland)
Anthony Fitzgerald
Group treasurer
Fitzgerald is charged with formulating and implementing CRH's worldwide treasury strategy. Core responsibiities include CRH group funding, credit risk management, cash and investment management, hedging, treasury accounting and M&A support. He led the credit finance structuring and takeout of CRH's biggest acquisition—the €6.5 billion ($7.2 billion) purchase of Holcim and Lafarge assets.
---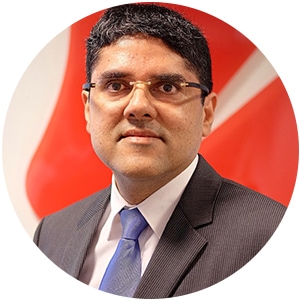 DBS (Singapore)
Atul Bhuchar
Senior VP, head of liquidity and liabilities, global transaction services
Bhuchar is responsible for strategy, development, commercialisation and the P&L for liquidity management, liabilities and accounts. He joined DBS in 2004, after stints in HSBC and Citibank. Under Bhuchar's watch, the bank has grown its liabilities revenue by 36% year-on-year in 2015, pioneered several digital corporate account opening initiatives, and commercialised over 100 domestic and cross-border liquidity management structures.
---
Deutsche Bank (Singapore)
Kaushik Shaparia
Regional head, trade finance and cash management corporates, Asia-Pacific
Shaparia played a significant role in building and establishing Deutsche Bank India's presence. He first joined Deutsche Bank in 1985. In spite of 2015's challenging macro-environment, Deutsche's Asia-Pacific global transaction banking business grew by double digits under Shaparia's leadership, at a time when the bank had decided to balance volume growth against risk by approaching clients selectively.
---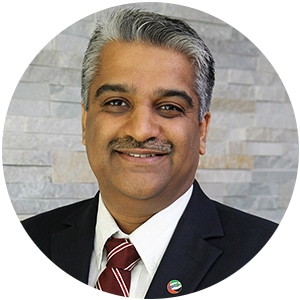 DP World (UAE)
Girish Shenoy
Director, group treasury
Shenoy holds overall responsibility for all financing within DP World—one of the world's largest port operators. He manages funds, FX and interest rate exposures, and oversaw the company's recent liability management exercise—along with a sukuk issuance and the refinancing of the company's UK business through a long-term funding exercise.
---
Ecobank (South Africa)
Patrick Gutmann
Group head, transaction services
Under Gutmann's leadership, Ecobank has led the market in syndicated trade loans and structured commodity trade finance solutions to facilitate cross-border transactions in sub-Saharan Africa. Gutmann is responsible for the cash and liquidity management and trade finance businesses. He has been spearheading the development and launch of Omni, Ecobank's corporate banking portal, across all African countries where Ecobank is present.
---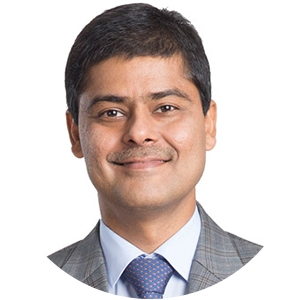 Equity Bank (Kenya)
Rohit Kumar Singh
Chief officer, corporate and small-to-medium-enterprise banking
Singh leads the credit, trade finance, cash and liquidity management, cashless distribution and relationship management for corporate and SME clients and high-net-worth individuals. He has held senior management positions at Emirates NBD and McKinsey & Company.
---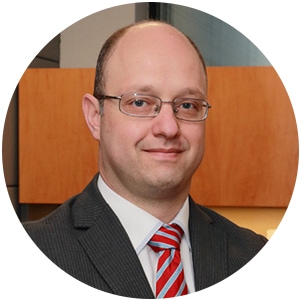 Femsa (Mexico)
Jose Manuel Olguin Sepulveda
Corporate treasurer
Sepulveda oversees Femsa's $1.6 billion investment portfolio and manages its corporate debt and banking relations. Leading risk management initiatives, he is noted for his leadership in shared service centers, including the launch of Fomento En Estandarización de Servicios Compartidos (FESC), a shared-service center for the insurance industry.
---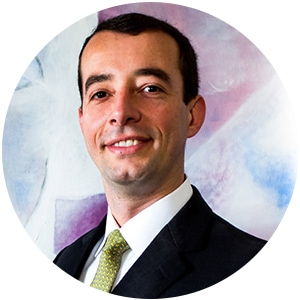 Fibria (Brazil)
Marcelo Habibe
Corporate treasurer
Marcelo Habibe is the corporate treasurer of Fibria, the largest pulp company in the world. He is responsible for cash management, funding, trade services, insurance and risk management activities. Before joining Fibria, he worked for Vale, Embratel and Brookfield.
---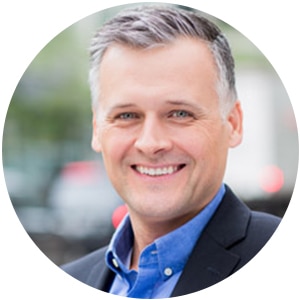 FIS (US)
Andrew Bateman
Head, treasury software solutions
As part of the FIS/SunGard integration, Bateman was responsible for aligning the treasury operations within the two companies. He has spent 18 years at SunGard, helping the company expand globally with new solutions and into new market sectors. He has notably increased the penetration and growth of treasury technology into developing markets, such as the Middle East, South Africa and China.
---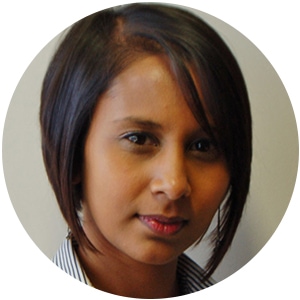 Gold Fields (South Africa)
Cindy Sieberts
Group treasurer
Sieberts is responsible for the strategic direction of treasury, along with oversight of liquidity management, bank facility negotiation, derivative hedging and commodity sales and management. In addition, she contributes to the profit margin of the company by trading gold and FX in the spot markets. She is deeply involved in industry discussion around KYC automation. She joined Gold Fields in 2003.
---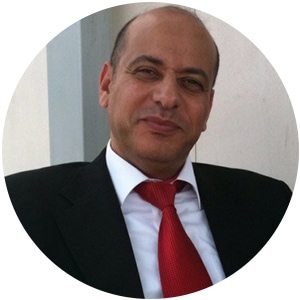 Gulf International Bank (Saudi Arabia)
Abdelhadi Badrezzamane
Senior VP and global head of transaction banking
Badrezzamane joined GIB in 2014, after six years at Bank Al Jazira in Saudi Arabia and four years at Attijariwafa Bank, which he joined from BNP Paribas. In his current role, he has established the global transaction banking business line covering cash management, e-banking and alternative delivery channels, trade finance and financial institutions.
---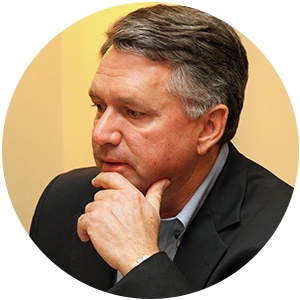 Honeywell (US)
John Tus
VP and treasurer
Tus is responsible for Honeywell's investing and financing policies and activities—including corporate finance, trade and customer finance, cash management and risk management. He joined Honeywell in 1995 from KPMG and was formerly Honeywell's vice president and corporate controller.
---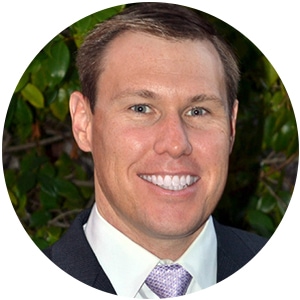 HP Inc (US)
Zac Nesper
VP and assistant treasurer
Nesper is responsible for the company's financial markets and global treasury consulting services teams, along with global banking infrastructure, cash positioning and investments. He has had the difficult job of separating the treasury operations of HP into two when the company split into publicly traded companies in 2015. This was a huge task, given the size, geographic spread and complexity—and the deadline of making it happen within one year.
---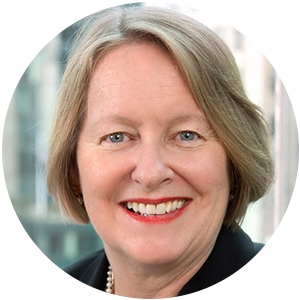 HSBC (US)
Diane Reyes
Group general manager and global head of global liquidity and cash management
At 21% of group profits, GLCM is a key contributor to HSBC's global banking businesses. Reyes is directly responsible for GLCM's global performance, which in 2015 saw both revenue and profit rise by 4% over the previous year, despite low interest rates. She is part of the World Economic Forum Future of Payments Roundtable and a member of the BAFT Transaction Banking Global Leaders Council.
---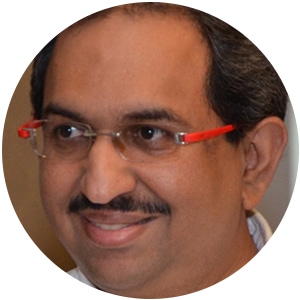 iGTB (UK)
Manish Maakan
CEO
Maakan responsible for worldwide positioning, sales and implementation of the company's global transaction banking solutions. Under his leadership, iGTB undertook a number of new initiatives, such as the launch of its customer banking exchange omnichannel digital enterprise platform on new devices, including the Apple Watch—which earned it a spot on Global Finance's 2016 Innovators list.
---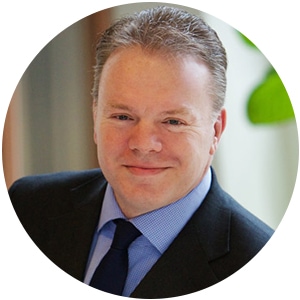 ING (Netherlands)
Mark Buitenhek
Global head, transaction services
Buitenhek has responsibility for payments, cash management, trade finance, working capital solutions and commercial cards for wholesale banking. He supervised the SEPA migration process and development of the bank's omnichannel strategy for wholesale banking, launched a predictive analytics data program and led repositioning of the bank's trade finance business model. He sits on the European Payments Council's Board.
---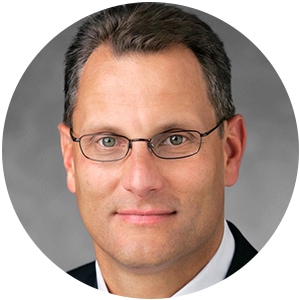 J.P. Morgan (US)
Jeffrey Bosland
Managing director, head of treasury services
Bosland has responsibility for product, sales, client service and implementation globally, along with oversight of operations, technology and functional partner teams. He is a member of the Corporate & Investment Bank's Management Committee. Bosland joined J.P. Morgan in 2005 after stints at Bankers Trust and Deutsche Bank.
---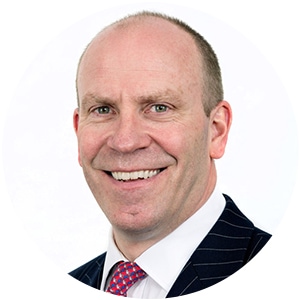 Lloyds Banking Group (UK)
Adrian Walker
Managing director, head of global transaction banking
Walker has been tasked with leading the GTB unit through a transformation project and investment program—upgrading systems, infrastructure and processes. He has led other client-focused initiatives, such as the iGuide, a new product proposition tool for sales. He has held positions at Bank of Scotland and Royal Bank of Canada.
---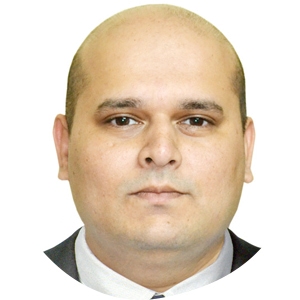 Mashreq Bank (UAE)
Rahul Jayakar
Head of global transaction services
Under Jayakar's guidance, Mashreq is focused on becoming the corporate digital bank of the future, launching its best-of-breed integrated transaction banking platform, mashreqMATRIX. Previously, he led transaction banking business outside the UAE.
---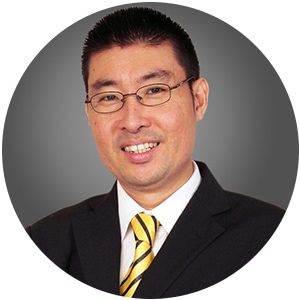 Maybank (Malaysia)
John Wong
Managing director, group head transaction banking
Wong drives the transaction banking division. Prior to Maybank, John held leadership positions at Standard Chartered Bank. He is vice chairman of the executive board for the International Chamber of Commerce Malaysia, chairman of the Permanent Committee on Asean Inter-Regional Relations for the Asean Bankers Association and co-chair of the BAFT Asia Council.
---
Micron Technology (US)
Ken Rizvi
Treasurer and VP of finance
Rizvi leads treasury, worldwide credit and collections activities and finance strategy. He developed the company's first capital management framework, executed over $8 billion of financings, obtained credit-rating upgrades, improved hedging efficiency to over 95% and hiked investment returns by over 100%.
---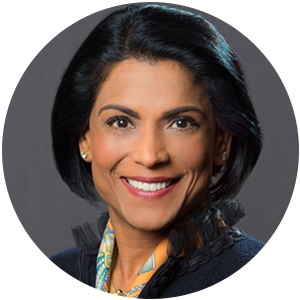 MUFG Union Bank (US)
Ranjana Clark
Head of transaction banking, Americas
Clark heads transaction banking for MUFG Americas and its subsidiary, MUFG Union Bank, and serves as Bay Area president. She has held senior roles at PayPal and Wells Fargo/Wachovia and is on the board of StanCorp Financial Group, Inc.
---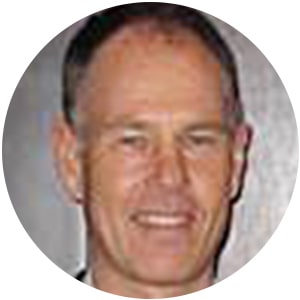 Nampak (South Africa)
Julian Hitchcock
Group treasurer
Nampak is one of the largest companies in South Africa by market cap and the largest packaging company in the region. Hitchcock has responsibility for the treasury function at Nampak. He previously held treasury positions at Johannesburg Consolidated Investment and Comparex, and joined Nampak in 2008.
---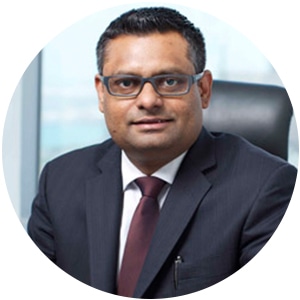 National Bank of Abu Dhabi (UAE)
Ramana Kumar
Managing director & head of global transaction banking, business and product management
Kumar is responsible for building products and channels across cash, trade and cards—driving the delivery of a unified platform. His role encompasses cash management, trade finance, custody, escrow management and prepaid cards. He was instrumental in developing the bank's new strategy and rolling out five-year plans for the wholesale, commercial, and retail businesses. Kumar joined NBAD in 2010.
---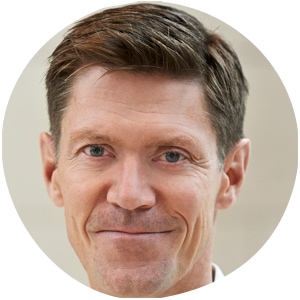 Nordea (Sweden)
Erik Zingmark
Co-head of transaction banking, head of cash management
Zingmark is the driver of Nordea's future payments strategy and acts as Nordea's sponsor for the FinTech Startup Accelerator. He leads the company's blockchain initiatives, including R3 and DLG participation. Zingmark is a board member of BGC (Sweden's largest clearinghouse) and was previously global head of cash management at SEB and Danske Bank.
---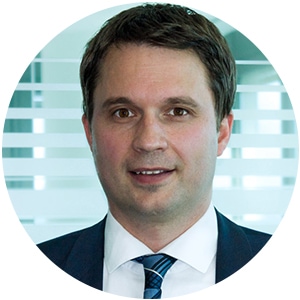 Novomatic Gaming Industries (Austria)
Johannes Gratzl
Head of group treasury
Gratzl joined the global gaming group in 2006, responsible for treasury and insurance activities, and has led a number of initiatives—including four bond transactions with a total volume of €800 million ($879 million); zero-balance cash pools in Germany, Italy, Netherlands and Austria, with a yearly payment volume of more than €12 billion; and implementation of a best-of-breed treasury management system. He previously worked for T-Mobile and Raiffeisen.
---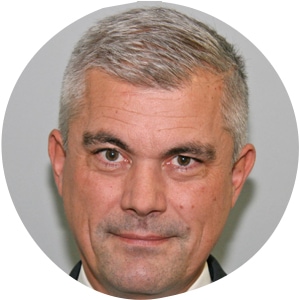 Raiffiesen Bank International (Austria)
Paul Kocher
Head of Treasury
Kocher joined Raiffeisen Bank International in June 2009 and is responsible for funding activities and steering treasury operations. He was central to the firm's efforts to diversify its funding base and reduce dependence on wholesale funding, and he has been able to maintain that funding base in volatile markets through turbulent times.
---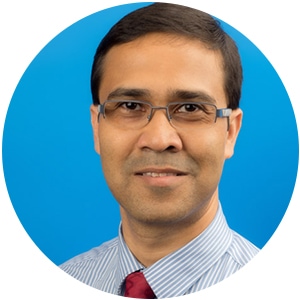 Reliance Industries (India)
Soumyo Dutta
Treasurer
Dutta is responsible for managing financial market risk of the corporate balance sheet, and a $12 billion investment portfolio at Reliance—the second-largest publicly traded company in India by market cap. He has oversight of banking, cash management, working capital management and trade finance initiatives. He joined Reliance in 2012 and previously worked for Citi.
---
Reval (US)
Jiro Okochi
CEO and co-founder
CEO and co-founder Okochi has recently focused on building access to best-of-breed treasury technology solutions for the midmarket, with a new Cloud-based treasury offering, Reval CORE. He has also rolled out a new migration service to facilitate companies moving into the Cloud. He is a regular speaker at industry events.
---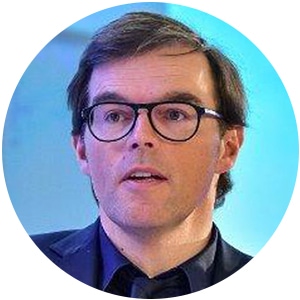 RTL Group (Luxembourg)
François Masquelier
Head of corporate finance, treasury and enterprise risk management
Masquelier runs corporate finance, treasury and enterprise risk management at RTL Group, a European media company. Before joining RTL in 1997, he worked for Eridania Béghin-Say and ABN Amro. He is the chairman of Association of Corporate Treasurers of Luxembourg, honorary chairman of European Association of Corporate Treasurers, and a member of the financial instrument working group of the International Accounting Standards Board.
---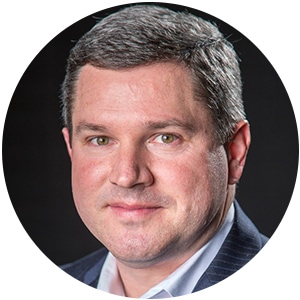 SAP Ariba (US)
Phil Beck
Senior VP, payments and financing
Beck launched, and is responsible for, company strategy and execution for AribaPay, its industry-leading, next-gen B2B payments platform. AribaPay has received multiple awards, including SAP's own Hasso Plattner Founders' Award, which recognizes achievement in innovation.
---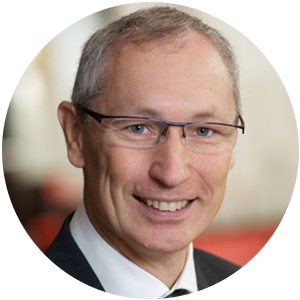 Societe Generale (France)
Benoît Desserre
Global head, payments and cash management
Desserre has been tasked with building the SG Global Cash Management business line and has managed to increase revenue for the unit at a time when many firms are seeing their transaction-banking revenue drop. Under his watch the bank has launched a number of industry-leading initiatives, including an integrated, omnichannel e-banking platform.
---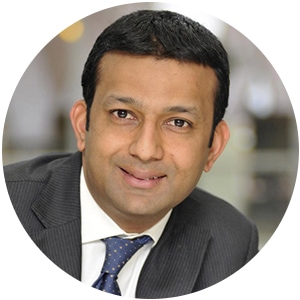 Standard Bank (South Africa)
Hasan Khan
Head of transactional products and services
Khan has been key to transforming transaction banking in Africa, with Standard Bank and previously with Standard Chartered Bank. Under his supervision, Standard's transaction banking has become a core of the corporate and investment banking franchise—both in client coverage and revenue contribution—and is directly linked to a significant rise in the contribution from African markets.
---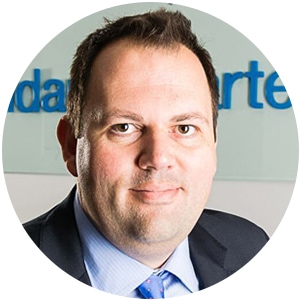 Standard Chartered (UAE)
Philip Panaino
Regional head, transaction banking, Africa and the Middle East
Panaino is responsible for cash management, trade finance and services, and securities services across 25 markets in Africa and the Middle East. He is a key advocate for developing payment ecosystems in Africa through technology. He led the successful rollout of the bank's Mobile Wallet solution in seven markets—which has shown major positive impact on development organizations and the consumer and agriculture sectors. He previously worked at MasterCard and Citi.
---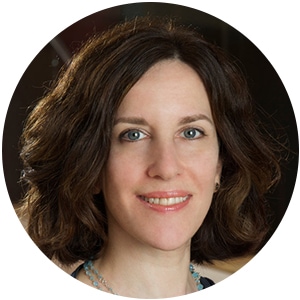 SWIFT (US)
Stacy Rosenthal
Head of payment initiatives, Americas and UK
Rosenthal has built SWIFT's corporate treasury business in the US, adding a regional spin to corporate solutions, and has been central to development of key initiatives, including personal digital identity, electronic account management and global payments innovation.
---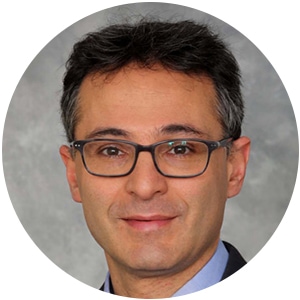 Teva Pharmaceutical Industries (Israel)
Eran Ezra
Senior VP, head of global treasury, insurance and risk management
Ezra was key in organizing the financing package for the Actavis merger—including arranging a $34 billion bridge, raising $7.4 billion of equity and preparing a bond offering. Ezra led a treasury transformation project and launched working capital initiatives that enhanced Teva's cash flow by a few hundred million dollars.
---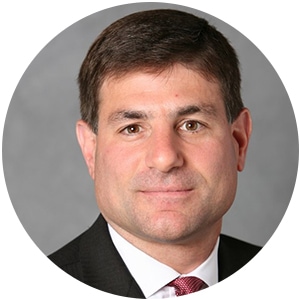 U.S. Bank (US)
Richard Erario
Executive VP, head of global treasury management
Erario was responsible for reengineering the treasury management organization infrastructure and optimizing responsibilities to improve revenue generation and client servicing. He spearheaded creation of a more flexible workplace to bridge generational talent in treasury management. U.S. Bank has had two consecutive years of record-breaking treasury management revenue growth.
---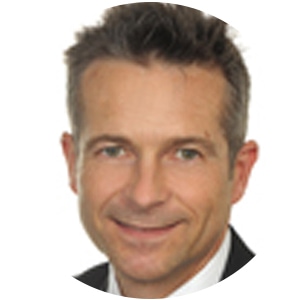 UniCredit (Germany)
Markus Straussfeld
International cash management sales coordinator
Straussfeld has driven the introduction of virtual account solutions to support payment factory and centralization projects and to support payments-, receivables- and collections-on-behalf-of structures. Prior to UniCredit, he held positions in cash management at WestLB and Commerzbank. He is a member of the board at banking club IBOS and a member of various SWIFT modeling groups.
---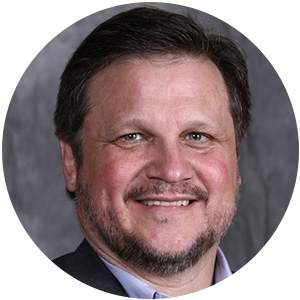 Wells Fargo (US)
Keith Theisen
Executive VP, head of product management for treasury management
Theisen is responsible for strategy, development and technical consulting and has been instrumental in driving the migration away from paper payments. He served on the National Automated Clearing House Association board of directors for six years and was vice chair for its Electronic Check Council, sponsoring point-of-sale and lockbox rules that enabled strong growth of e-checks.