Global Finance's annual list of Who's Who in Treasury & Cash Management

---
---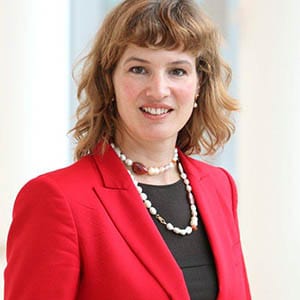 ABN Amro (Netherlands)
Karin Kersten
| Managing Director, Transaction Banking
Kersten sets the bank's global vision on transaction banking. She handles product management, sales, services and business management/transaction banking. She is a frequent speaker at conferences, with a focus on payment disruptions.
---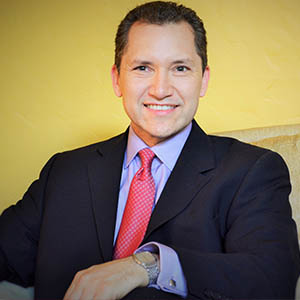 Agilent Technologies (US)
Guillermo Gualino
| Vice President & Treasurer
Gualino is responsible for managing supply chain finance programs with technology and bank platforms. Prior to joining S&P 500 biotech firm Agilent in 2011, he was assistant treasurer at Flextronics International. He is a market leader on corporate supply chain finance and dynamic discounting programs.
---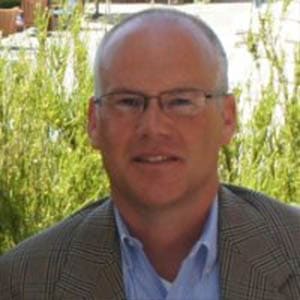 Amazon (US)
Kurt Zumwalt
| Treasurer
Zumwalt handles global capital markets, foreign currency hedging, leasing, bank relationships, insurance, the fixed income portfolio and cash management at the online retail powerhouse. He was crucial in scaling Amazon's treasury operations as it underwent rapid growth. He previously worked at Microsoft and Intel, among others.
---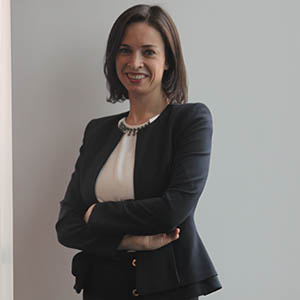 Anadolu Efes (Turkey)
Cicek Usakligil Ozgunes
| Investor Relations & Treasury Director
Ozgunes worked for Prudential Securities in the US and Deniz Portfolio Management in Turkey before joining beverage company Anadolu Efes in 2005. In March 2015, she was appointed to her current position as investor relations and treasury director. Anadolu Efeshas a market capitalization of $12.5 billion.
---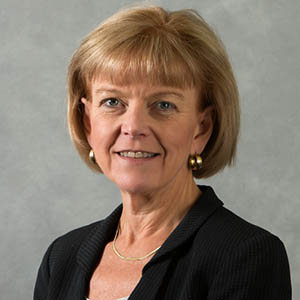 ANZ (Australia)
Carole Berndt
| Managing Director, Global Transaction Banking, International & Institutional Banking
Berndt joined ANZ in May 2015, and has accountability for transaction banking products, channels and sales for all customer segments. She is a 20-year veteran of the financial services industry, and is viewed as a leader in innovation within the field. She previously worked for RBS, Bank of America Merrill Lynch and Citi.
---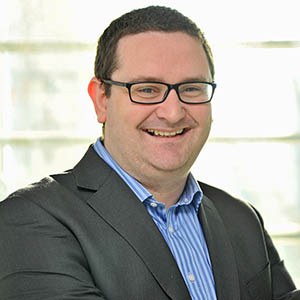 Arup (UK)
Richard Abigail
| Group Treasurer
Abigail joined Arup, the engineering consultancy, in 2002. Arup has offices in 42 countries and has participated in engineering projects in more than 160 countries worldwide. Abigail redesigned the group treasury and liquidity management structure to reduce borrowing costs. Arup was one of the first firms to include renminbi in an offshore multicurrency notional pool based in the UK.
---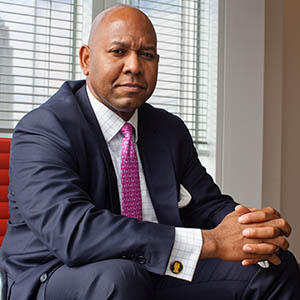 Bank of America Merrill Lynch (US)
Ather Williams
| Managing Director & Head Of Global Transaction Services
Williams is responsible for the delivery of financial solutions—including, among other things, payments and receivables and supply chain finance—to the firm's large corporate, public-sector banking, middle-market and small-business clients. Williams joined the company in September 2011 and was previously at JPMorgan Chase.
---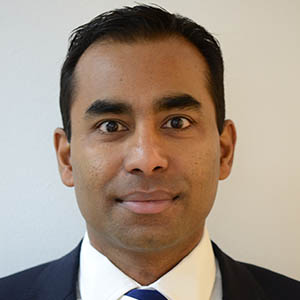 Barloworld (South Africa)
Raven Moodley
| Group Treasurer
Moodley is responsible for liquidity management, treasury risk management, reporting and debt covenant management, as well as global bank relations. He joined the JSE 100 (South Africa's biggest companies) firm from Barclays Africa. He previously held posts at Standard Bank Africa—while it was aggressively expanding across the region—and KPMG.
---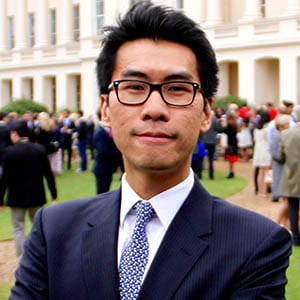 British American Tobacco (UK)
Daniel Wong
| Head Of Global Treasury Operations
Wong joined British American Tobacco as a management trainee in Singapore and started at treasury in 2007. He has led a number of major change initiatives: consolidating dealing globally, implementing a global multicurrency notional pool, redesigning BAT's hedging strategy and implementing a single instance of SAP globally.
---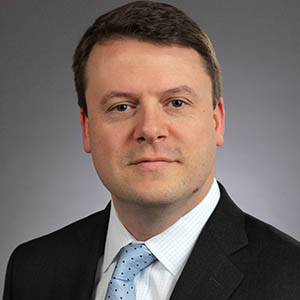 BD
John Gallagher
| Vice President, Corporate Finance, Controller & Treasurer
Gallagher oversees business planning & analysis, controllership and treasury activities. Prior to joining BD, John spent the majority of his career at GE and Ford Motor in a variety of financial leadership positions across treasury, financial planning & analysis and controllership.
---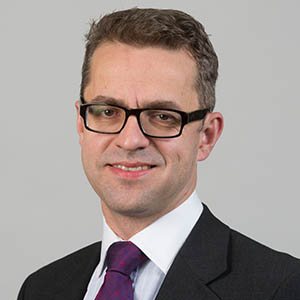 BHP Billiton (Australia/UK)
Stewart Cox
| Vice President, Treasury Operations
Cox oversees BHP Billiton's global market operations. His responsibilities encompass liquidity and investments, transactional banking, interest-rate and foreign exchange management and settlements and controls. He has been with BHP Billiton for 15 years.
---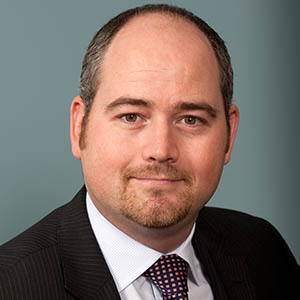 BMO Financial Group (Canada)
Andrew Irvine
| Head Of North American Treasury & Payment Solutions
Irvine joined BMO Financial Group in 2008 as head of North American integrated channels, before taking up his current role as head of treasury and payment solutions for North America in January 2013. He has held posts at Merrill Lynch, Crédit Agricole CIB, Lycos Europe and McKinsey.
---
---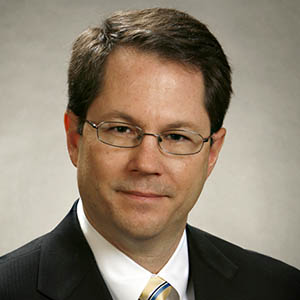 BNY Mellon (US)
Anthony Brady
| Global Head, Business Strategy & Market Solutions, BNY Mellon Treasury Services
Brady oversees the product management, product development, segment management, and strategic planning functions for the business, driving new product innovation. He leads BNY Mellon's efforts to assess the impact of disruptive technology and alternative currencies on traditional global payments business models.
---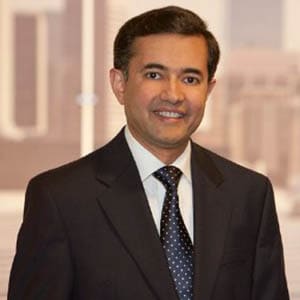 CA Technologies (US)
Navneet Govil
| Senior Vice President & CFO, Enterprise Solutions
Govil joined CA Technologies in December 2012 and has led CA's treasury, corporate business development, pricing and business unit finance functions. He provides financial stewardship for three software businesses: Security, DevOps, and Management Cloud. Govil has worked for, among others, SunPower, Sun Microsystems and Hewlett-Packard.
---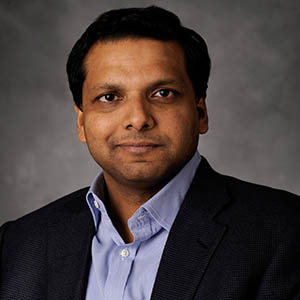 Campbell Soup (US)
Ashok Madhavan
| Vice President, Treasurer
With over 20 years of corporate treasury experience, Madhavan has held positions of increasing responsibility at the corporate treasuries of Atlantic Richfield, PepsiCo and Bristol-Myers Squibb. He holds a BS degree in electrical engineering from the Massachusetts Institute of Technology and an MBA from Dartmouth College.
---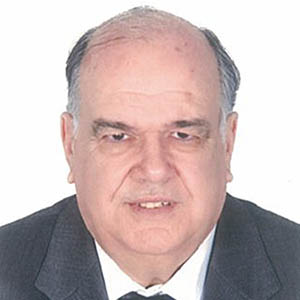 CIB (Egypt)
Rafik Madkour
| Deputy CEO Institutional Banking & Group Treasurer
Madkour is the treasurer of CIB Foundation, a board member of Commercial International Asset Management and chairman of the Tariff Committee. He is responsible for managing the balance sheet of the bank to maximize return on equity. He also manages the overall liquidity of the bank and ensures profitability, growth and market share.
---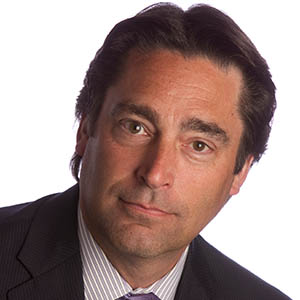 CIBC (Canada)
Phil Griffiths
| Senior Vice President & Head, Global Transaction Banking
Griffiths is responsible for establishing the strategic direction for the bank's business payments, deposits, cash management and trade finance businesses, digital channels and the business contact centers. He joined CIBC in 2011 after working more than 25 years at Scotiabank.
---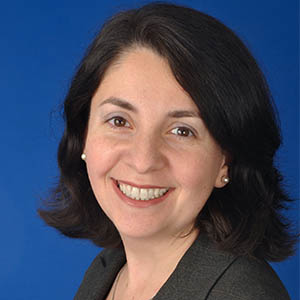 Citi (US)
Ebru Pakcan
| Global Head Of Payments & Receivables, Treasury & Trade Solutions
Pakcan oversees the development of payment and cash management solutions to meet the evolving needs of clients across all institutional segments. Her business line is the largest fee-and-total-revenue contributor to TTS. She is a frequent speaker at industry conferences.
---
Crédit Agricole (France)
Etienne Bernard
| Global Head Of Transaction Banking
Bernard joined the bank in June. His career spans over 25 years in transaction banking, including a range of senior roles for several various management positions within RBS. He has also held posts at ABN Amro, Citi, Deutsche Bank and Societe Generale.
---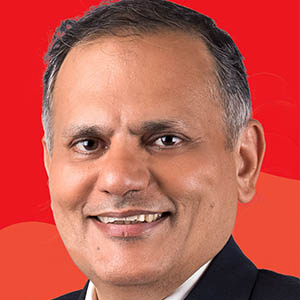 DBS (Singapore)
Navinder Duggal
| Managing Director, Global Transaction Services
Duggal has spent the past 13 years at DBS Bank. He oversees payments and collections, liquidity management products and electronic delivery channels used by the bank's corporate clients. Duggal has led the development of DBS's cash management capabilities, including the corporate Internet and mobile banking platform IDEAL 3.0.
James Volkwein
| Managing Director & Head Of Trade Finance & Cash Management For Corporates, Global Transaction Banking, Americas
Volkwein has grown the segments under his remit by 30% since taking over the post. Before taking on his current post, Volkwein was global head of private placements, global COO of debt capital markets, and co-head of corporate coverage in capital markets & treasury solutions, North America. He has worked at Barclays Capital and Merrill Lynch.
---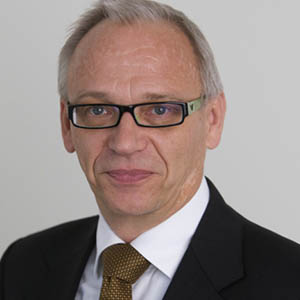 Deutsche Telekom (Germany)
Gerhard Mischke
| Senior Vice President, Treasury
Mischke joined Deutsche Telekom in 2000 as group treasurer. Prior to that, he held various positions with Germany's Haniel Group, starting in the treasury department of Haniel Duisburg. He also held posts in Oklahoma City and Stuttgart and was group CFO at subsidiary GEHE Pharma Handel in the UK.
---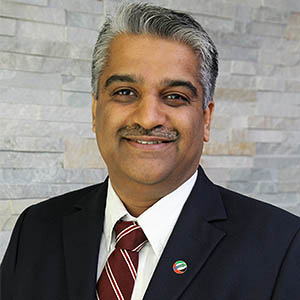 DP World (UAE)
Girish Shenoy
| Director Group Treasury
Shenoy holds overall responsibility for all financing within the DP World—one of the world's largest port operators. He manages funds, FX and interest rate exposure. Before joining the treasury team, he worked in a range of finance functions within the company.
---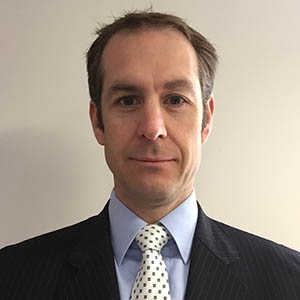 Ecobank (Togo)
Patrick Gutmann
| Group Head, Transaction Services
Gutmann is responsible for the cash and liquidity management and trade finance businesses, as well as the corporate electronic channels. Prior to this, he headed global transaction services at Commercial International Bank in Egypt. He has successfully developed Ecobank's multigeography transaction banking business strategy.
---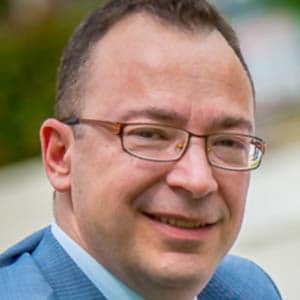 Eurobank (Greece)
Eleftherios Vlachogiannis
| Head Of Corporate Transaction Banking
Vlachogiannis is responsible for strengthening and developing the bank's cash management and trade finance book of business in the Greek market. Before joining Eurobank, he worked for Citi in various client-facing roles in transaction banking services across various markets (Greece, UK, Nordic countries and the Netherlands.
---
---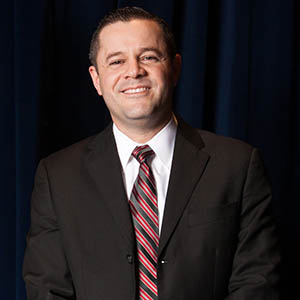 Femsa (Mexico)
Leonardo Salido
| Corporate Treasurer
Salido joined Femsa in 2000 and is responsible for investing Femsa's liquidity, as well as the company's pension fund and the employees savings and loans fund. He also oversees financing, foreign currency and interest-rate risk management, and global bank and rating agency relations.
---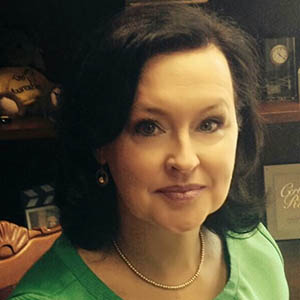 Ferguson Enterprises (US)
Brenda Crowder
| Treasurer
Crowder is responsible for cash management, including disbursements, lockbox, electronic receipts and local deposits for over 1,300 locations in the US, Trinidad, Panama, Barbados, Canada and Mexico. She previously worked for nView as corporate controller. She is an active member of the Association for Financial Professionals and has served on the advisory boards of various banks.
---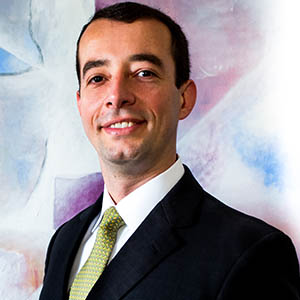 Fibria (Brazil)
Marcelo Habibe
| Corporate Treasurer
Habibe, the corporate treasurer of pulp company Fibria, is responsible for cash management, funding, trade services, insurance and risk management activities. He has worked for Vale, Embratel and Brookfield. Fibria was created through a leveraged buyout in 2009. Habibe restructured the company's debt profile, exchanging 55% of existing debt ($4 billion) in one year.
---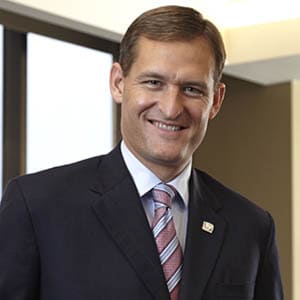 Fifth Third Bancorp
John Bultema
| Executive Vice President, Treasury Management & Currency Processing Solutions
Bultema joined Fifth Third Bank through the acquisition of Old Kent Bank in 2001. He is responsible for the successful implementation of the bank's Currency Processing Solutions suite, a holistic managed service platform that leverages smart, safe recycling technology to streamline the cash management function. CPS was awarded a patent in 2014.
---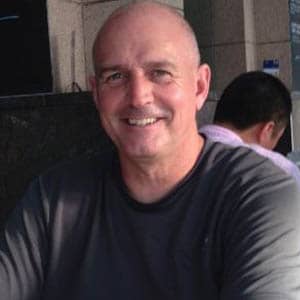 Gilead Sciences (US)
Brad Vollmer
| Treasurer
Vollmer has global responsibility for cash management, foreign exchange, stock plan services and risk management. He oversees a team responsible for managing, among other things, Gilead's capital structure and foreign exchange risk. Vollmer has held positions at Sun Microsystems, Hewlett Packard and Franklin Resources.
---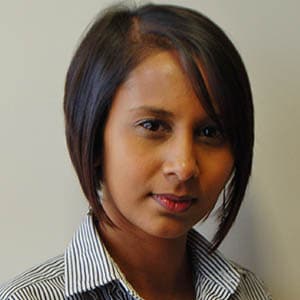 Gold Fields (South Africa)
Cindy Sieberts
| Group Treasurer
Sieberts is responsible for the success and overall strategic direction of the treasury team. She has oversight of liquidity management for Gold Fields' South African operations, bank facility negotiation and derivatives hedging. Additionally, she actively contributes to the profit margin of the company by trading gold and FX in the spot markets. She joined Gold Fields in 2003.
---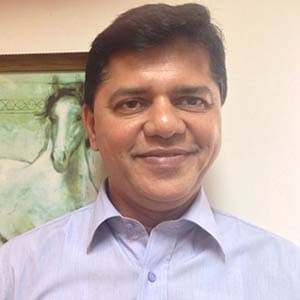 HDFC Bank (India)
Bhavesh Zaveri
| Head, Operations & Cash Management Product
After a stint with Barclays, Zaveri joined HDFC Bank in 1998. Since 2011, Zaveri has held responsibility for all treasury operations of HDFC. Under his leadership, the bank has built a strong Internet-based platform for trade finance and cash management. Recently, Zaveri led the launch of Trade Finance on Mobile—the first such app by an Indian bank.
---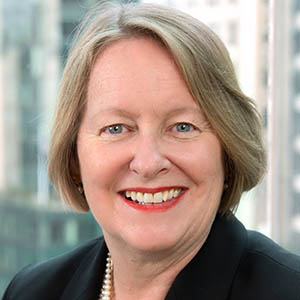 HSBC (UK)
Diana Reyes
| Group General Manager, Global Head Of Payments & Cash Management
Reyes is responsible for over 80 products and services offered to large and middle-market corporates, financial institutions and governmental organizations. Reyes currently represents HSBC on the Payments Risk Committee of the Federal Reserve Bank of New York. She is also a senior sponsor for the diversity program within HSBC's Global Commercial Bank.
---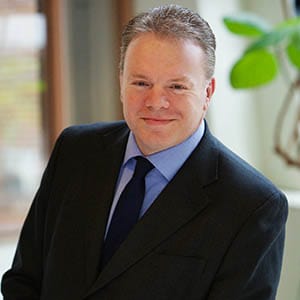 ING (Netherlands)
Mark Buitenhek
| Global Head Of Transaction Services
ING transaction services is a core growth area for ING Commercial Banking. Previous to his appointment in 2014, Buitenhek was responsible for setting the overall business architecture, managing the extensive product portfolio and defining new products and services. He has more than 25 years of experience in banking. He chaired the Dutch Steering Committee on the introduction of SEPA.
---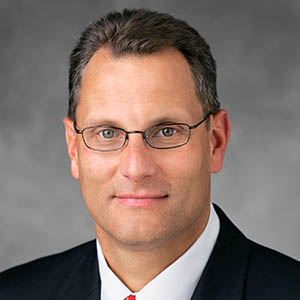 J.P. Morgan (US)
Jeff Bosland
| Managing Director, Head Of Treasury Services
Bosland has responsibility for the sales, product, client service and implementation teams globally, as well as oversight of operations, technology and functional partner teams. He is a member of the corporate & investment bank's operating committee. He joined J.P. Morgan in 2005. Bosland started his career at Salomon Brothers in 1988 and spent nearly a decade at Bankers Trust.
---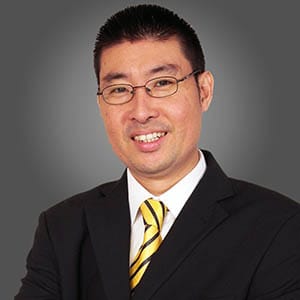 Maybank (Malaysia)
John Wong
| Managing Director, Group Head, Transaction Banking, Global Banking
Wong joined Maybank in May 2010. He manages the transaction banking division—comprising five distinct and interlinked business units: cash management, trade & supply chain financing, securities services, financial institutions and structured trade & commodities finance. Prior to joining Maybank, Wong held various positions at Standard Chartered.
---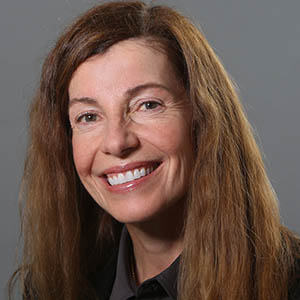 Nexen CNOOC (Canada)
Lyn Decker
| Corporate Treasury Manager
Decker has been with Nexen for 17 years in various roles, including international accounting, corporate accounting, economics and planning and treasury. She is a board member for AFP Calgary and a speaker at industry events. in 2013, Decker restructured the firm's reporting protocol with a focus on cash forecasting, funding and banking operations.
---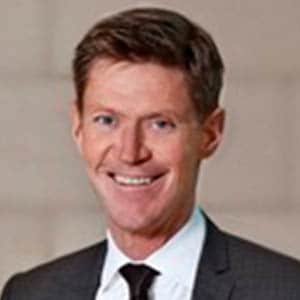 Nordea (Sweden)
Erik Zingmark
| Head Of Cash Management & Deputy Head Of Transaction Products
Zingmark comes from the corporate world—having been group cash manager at Skanska before moving into banking. He built ABN Amro's cash management franchise in Sweden and Finland. Zingmark previously held roles at SEB, Danske and N&G Financial Management.
---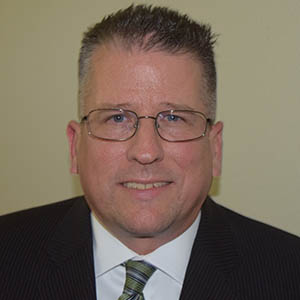 Occidental Petroleum Corporation (US)
James Holtz
| Assistant Treasurer
Holtz previously held posts at American Honda Finance, Ultramar, and the University of Southern California. In his current role, Holtz has enacted a global consolidation of treasury services across 20 countries and guided the restructuring and relocation of treasury after a divesture.
---
---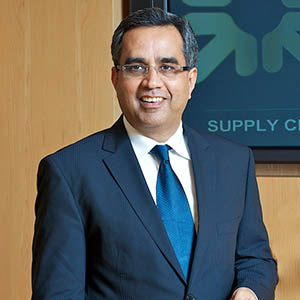 RBS (UK)
Anil Walia
| Global Head, Supply Chain Finance
Walia's career has spanned more than 30 years. He is an influential lecturer on mathematics and financial management and a leading contributor to the global supply chain finance knowledge pool. He joined ABN Amro in 2002. Prior to that, he held posts with, among others, Chase Manhattan and the State Bank of India.
---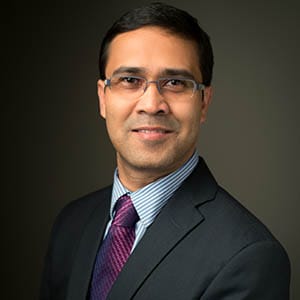 Reliance Industries (India)
Soumyo Dutta
| Treasurer
Dutta is responsible for management of currency and interest rate risk of the corporate balance sheet. He is also responsible for delivering target returns on the investment portfolio and working capital management. He has been an active member of several working groups and market-reform committees constituted by the Reserve Bank of India and the Securities Exchange Board of India.
---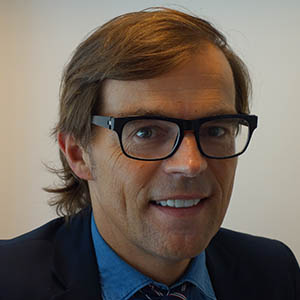 RTL Group (Luxembourg)
François Masquelier
| Senior Vice President, Head Of Corporate Finance, Treasury & Enterprise Risk Management
Masquelier joined RTL in November 1997. He previously worked for Eridania Béghin-Say and ABN Amro. He holds a PhD in tax law. He is honorary Chairman of the European Association of Corporate Treasurers and a member of the financial instrument working group of the International Accounting Standards Board.
---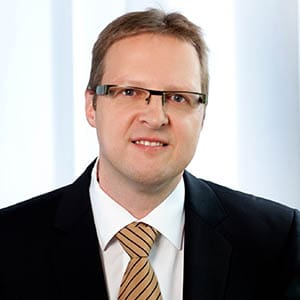 SAP (Germany)
Steffen Diel
| Senior Vice President & Head Of Global Treasury
Diel is responsible for all treasury activities of the group—including cash management, corporate finance and financial risk management. He joined SAP in 2006 as head of treasury finance. Prior to joining SAP, Diel was head of finance and treasury at a publicly traded German mid-cap automotive supplier. He began his career at Deutsche Bank.
---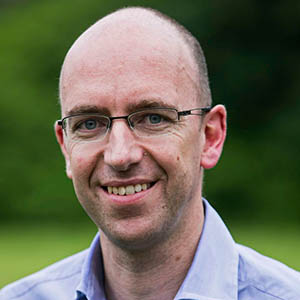 Smith & Nephew (UK)
Tim Allison
| Group Treasurer
Allison joined FTSE 50 medical devices company Smith & Nephew in 2012. He held previous posts at United Utilities, Coats Viyella and RMC Group. In 2005 he took over as group treasurer at IT services group Logica before taking up his current role as treasurer at Smith & Nephew.
---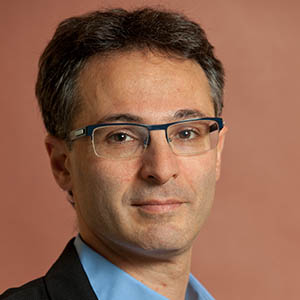 Teva Pharmaceutical Industries (Israel)
Eran Ezra
| Senior Vice President, Head Of Global Treasury, Insurance & Risk Management
Ezra joined Teva in 1994, the year it was founded, and has been the group treasurer since 2009. He has led the centralization of global treasury operations into three regional treasuries, implemented a treasury management system and launched a global cash pool and netting solution.
---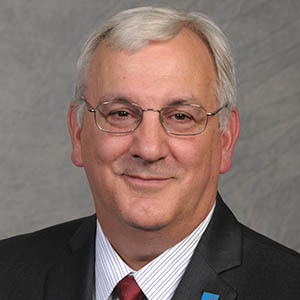 Tiffany (US)
Michael Connolly
| Vice President, Treasurer
Connolly has been with Tiffany & Co for over 26 years. His primary areas of responsibility include treasury operations, financial risk management, credit, payments fraud, insurance and business continuity. He is also a member of the Tiffany & Co. retirement plan, incident management, and business continuity committees. Connolly recently served on the board of the Association for Financial Professionals.
---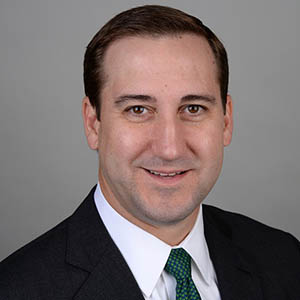 TPG Global (US)
Steve Willmann
| Treasurer
Willmann is responsible for day-to-day global cash management activities, safekeeping of the firm's public and private equity portfolio, foreign exchange activities of the firm and funds, counterparty risk management, the internal investor services functions, financing activities of the firm and its funds and general bank relationship management. Prior to joining TPG in 2007, he worked at JPMorgan Chase.
---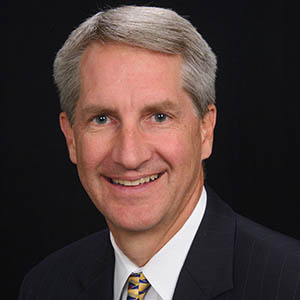 U.S. Bank (US)
Jeffrey Jones

| Executive Vice President & Manager, U.S. Bank Global Treasury Management Group
Jones is responsible for treasury management, working capital optimization and international trade solutions. Under his leadership, his group has received industry accolades for quality and excellence. Jones has been with U.S. Bank since 1983. Previously, he served as director of Nacha and is a regular speaker at industry events.
---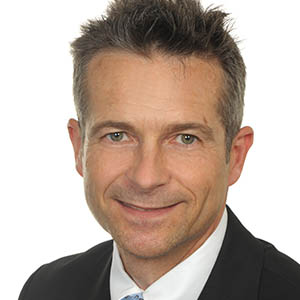 UniCredit (Italy)
Markus Straußfeld
| Head Of International Cash Management Sales
Straußfeld is responsible for cash management and e-banking for multinational corporates in Europe, the US, Asia and EMEA. He has previously held positions in cash management at WestLB and Commerzbank. The chairman of the board of the IBOS banking association and a member of various SWIFT modeling groups, he regularly speaks at industry events.
---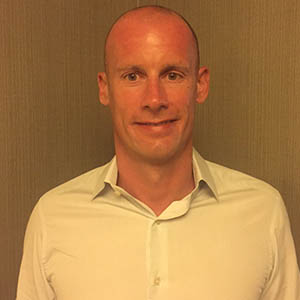 Vodafone (UK)
Phil Scott
| Deputy Treasurer, Head Of Capital Markets & FX
Scott leads the capital markets, FX and risk management team within group treasury. He joined Vodafone in 2001 and initially managed the treasury conversion from UK GAAP to IFRS. Scott sits on the investment committee of Vodafone's captive insurance companies and is a member of CIMA and the Association of Corporate Treasurers.
---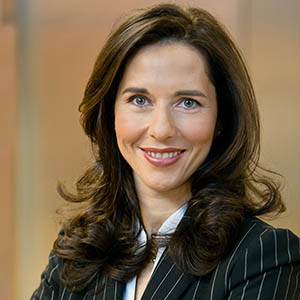 Wells Fargo (US)
Secil Watson
| Executive Vice President, Head Of Wholesale Internet Solutions
Watson joined Wells Fargo in 2002. Prior to that, she was head of the financial services portal for a leading e-learning company. She was also a management consultant for Fortune 500 companies in telecommunications, banking and healthcare. Under her leadership, Wells Fargo has been recognized as an innovator in treasury and online banking.
---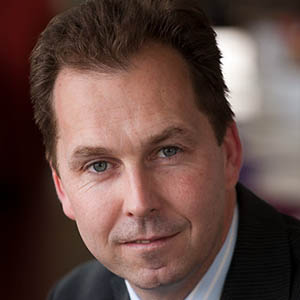 Wolters Kluwer (Netherlands)
George Dessing
| Senior Vice President, Treasury & Risk
Dessing is responsible for global treasury, risk management and business continuity at Wolters Kluwer, where he has worked since 1997. He previously worked for Nethold Finance in the FilmNet Group. A board member of the Dutch Association of Corporate Treasurers, Dessing oversaw the expansion of the firm's treasury function to include insurance, operational risk management and pensions.