African governments are developing ambitious adaptation policies aligned with society development goals, and an enabling environment for finance and investment. There has been an increase in framework and climate change laws across Africa, including in Kenya, Egypt, Nigeria, Benin, Uganda and South Africa.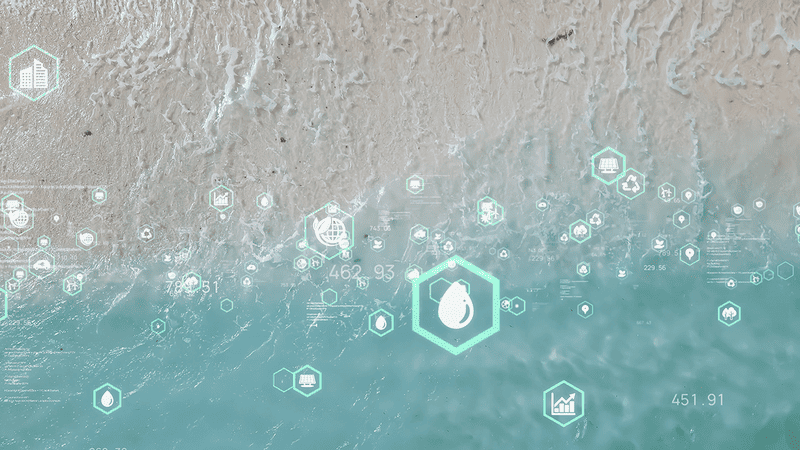 Other African countries, such as Rwanda and Tanzania, have introduced climate change related provisions within existing laws that regulate the environment and climate change. Countries (eg Seychelles) have developed laws dedicated to a specific aspect of adaptation. African countries are also enhancing the adaptation components of their long-term low emissions strategies. Egypt has been very progressive and has issued detailed sustainability guidelines by the financial regulatory authority which are mandatory, covering climate, social and environmental risks. The Egyptian Stock Exchange has also been a leader in sustainability and ESG reporting for listed companies.
Countries are adopting a full government approach to climate change. In South Africa, the National Committee on Climate Change, the Intergovernmental Committee on Climate Change and the Presidential Climate Change Commission have been established to enhance intergovernmental and multi-sectoral coordination on climate action. Countries are following locally implemented approaches such as community-based planning approach in Malawi which generates information for farmers from seasonal forecast, and the integration of climate risk into Lusaka's strategic plan through engagement with city planners. Governments are taking a holistic approach to climate change, emphasizing the need for cross-sectoral and transboundary planning and cooperation for adaptation and mitigation.
Analysis of OECD data reported by funders estimated international public finance committed to Africa for climate change is around one-third for adaptation and two-thirds for mitigation. MDBs and the EDRB report just under one half of their climate related commitments to sub-Saharan Africa targeted adaptation. Private finance by developed country governments, through bilateral and multilateral sources, is lower in Africa relative to other world regions. Going forward, African countries expect grants to play a major role in supporting adaptation efforts as loans add to already high debt levels.
Agriculture and water supply and sanitation are the main sectors targeted for adaptation support in Africa, representing around one half of total adaptation finance. The distribution has been stable for some time, suggesting adaptation is maintaining a narrow view in building climate resilience.
One of ADB's area of focus is energy transition. It recently brought together experts to look at how Africa can become a hub for manufacturing lithium-ion batteries to store energy and electrify transport. Dr. Vanessa Ushie, Acting Director of the bank's African Natural Resource Management and Investment Centre, emphasizes Africa's potential: "Given Africa's competitive advantage due to rich endowments in renewable energy and green mineral resources, many African countries have a unique opportunity to benefit from low-carbon development and a just energy transition pathway appropriate to their national context." Wale Shonibare, Director of ADB's Energy Financial Solutions, Policy and Regulation, believes there is a strong need to mobilize finance to accelerate the development of battery storage and the electric value chain in Africa. He recommends that pan-African measures should be established to harmonize standards, tax relief and free trade to realize the ambition.
IDB recently endorsed a US$10.5bn food security response program package for member countries to address the ongoing food crisis and scale up its efforts to strengthen members' resilience to food security shocks and building agricultural resilience to climate change. IDB climate action plan sets out how its mandate on climate change will be implemented with its clients and stakeholders in line with the Paris Agreement and the MDB Paris Alignment Framework, and IDB achieving its specific climate finance target of 35% by 2025.
Given the high infrastructure deficits in several member countries, infrastructure financing continues to account for the majority of IDB approvals. In 2021, IDB extended US$1.2bn of financing for infrastructure covering energy, transport, water and sanitation. Financing is also directed to support human capital development, focusing on health and education.
IDB has leveraged partnerships for sustainable development in several African countries. These partnerships provide guarantees and incentives for other players to provide their own resources and to share expertise. In Nigeria, where 70mn people lack access to electricity, and the rural electrification rate is only around 40%, IDB cooperated with the specialist energy crowdfunding platform TRINE to help supply energy to off grid rural areas. This partnership serves as a de-risking tool for promoting private sector investments.
Since its green bond issuance, Standard Bank South Africa has financed several renewable energy projects. It aims to actively support Africa's transition to a lower carbon economy, to help efforts to mitigate the impact of climate change and to improve access to reliable and sustainable energy sources, a critical factor in Africa's economic growth and poverty mitigation.
Projects are also focused on socio-economic development. The African Export-Import Bank, the Togolese subsidiary of the Ecobank Group and BIA Togo (Attijariwafa Bank Group), arranged a credit agreement for Plateform Industrial Adétikopé SAS for the construction of the infrastructure of the Adétikopé Industrial Platform in Togo. This agreement, worth a total of EU145mn, is part of the support for the socio-economic development of Togo. The objective of the new government roadmap to 2025 is to make Togo a modern state with sustainable and inclusive economic growth.
Creating more than 35,000 direct and indirect jobs, Adétikopé aims to attract investors to develop industrial and multi-sectorial activities, including the processing of agricultural products (cotton, soybeans, cashew nuts, etc.) and local mining.
The EBRD is supporting Morocco in its transition to a low-carbon economy. The EBRD is providing a senior loan to the Koudia Al Baida Energy Company, a SPV owned by the Moroccan Agency for Sustainable Energy (MASEN) and EDF Renewables. Investment will double the wind farm's capacity and lead to significant CO2 emission reductions. This is part of a senior debt provided by Société Générale, Attijariwafa Bank, Banque Centrale Populaire and Bank of Africa. Attijariwafa Bank and the Moroccan Agency for Energy Efficiency are also collaborating as part of Morocco's plan to cement its status as a regional leader on sustainable development, renewable energy and energy efficiency, and as part of North Africa's green energy transition.
To view the full COP 27 Supplement please click here https://pubs.royle.com/view/global-finance-media-inc/global-finance/november-2022.
Sponsored by: