As corporates are under mounting pressure to digitise, APIs are flexible, highly effective tools that make digital transformation seamless and simple, enabling automated real-time treasury solutions that make traditional banking a thing of the past, according to Ramesh Sankar, Managing Director and Group Head of Digital Channels for Global Transaction Services, DBS.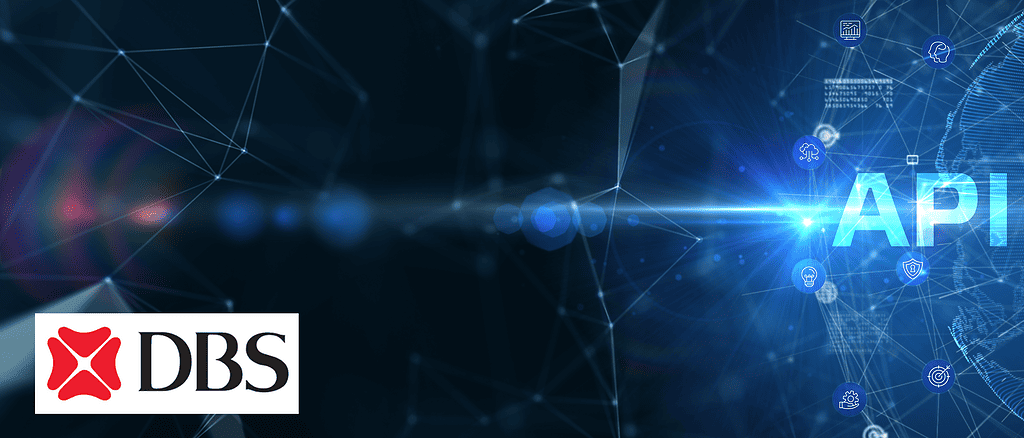 Global Finance: How is DBS using APIs to accelerate digital transformation for corporates?
Ramesh Sankar: Global industries have experienced significant disruption from start-ups and technology companies leveraging digital capabilities for years. Now the pandemic has accelerated the need for corporates to digitise.
With over 500 APIs across the banking services, our clients are able to use our digital solutions to solve pain points across their business, transform business models and create new engines for growth. This includes innovating their end-customer engagement, creating efficiencies in treasury and supply chain through automation and last mile digital capabilities, helping them plug into platforms and ecosystems while ensuring that risk controls remain robust. DBS continues to partner with corporates in their digital transformation. We have worked with more than 800 clients across the region to create digital solutions to practical operational challenges leveraging DBS RAPID our API (Application Programming Interfaces) Suite. APIs form a highly effective way for digitising and automating business processes embedding banking services into the client's environments.
GF: How do APIs digitise treasury and finance?
Sankar: Integrating banking APIs and associated workflows into customer platforms and ERPs makes traditional banking on bank-owned platforms a thing of the past. With strong security protocols, corporates can use our APIs to integrate banking services across cash, trade, FX, informations flows and many more.
Our multi-entity workflows enable us to easily streamline customers' treasury workflow needs with a customised suite of APIs or microservices.
Our Instant Credit Notification API, which alerts customers the moment incoming funds are in their accounts, can be leveraged on a real-time basis to automatically reconcile funds to the right accounts receivable line, eliminating a time-consuming manual process.
DBS also offers many last-mile digital solutions that facilitate non-physical transactions, such as integrating QR-based scan and pay, using DBS RAPID for collections.
GF: How is digital transformation changing the treasury function?
Sankar: Automation of manual treasury functions helps corporates reduce costs and increase productivity, enabling them to redeploy precious resources to more value-added functions.
Through efficient integration of financial and physical supply chains, the treasury function is starting to play an increasingly important role in driving corporates' business transformation agenda, and commercial teams are leveraging treasury benefits to their end customers.
As treasury automation becomes more widespread, corporates can begin to rethink their strategy around regional treasury centres (RTC) or shared service centres (SSC). Acceleration of digitalisation of treasury processes can lead to specialised treasury centres for markets, and automation of data flows allow for system-driven decision-making using AI and machine learning. In addition, corporates may be able to move away from Shared Service Centres (SSCs) in low-cost countries as more tasks are automated across entities and markets. Thereby, eliminating the need for complex workflows.
GF: What are the benefits of API-based solutions compared to host-to-host options?
Sankar: API solutions are particularly suited for corporates with browser and mobile based applications or plans to build them in their End Customer Journeys. These applications support real-time and online interactions with banks and have the query and processing outcomes corporates need for their customers using the applications.
Host-to-host batch-based solutions are designed for corporates with scheduled bulk, large transaction volumes, who typically send groups of vendor transactions to the bank for processing.
API solutions enable corporates to segment entire process capabilities into discrete modular parts. Corporates can mix and match APIs to create digital workflows that support interconnectivity and a seamless journey between platforms and their users.
APIs also offer more flexibility – such as testing simulation before onboarding and for introducing changes. APIs allow population of new fields that are not previously defined, whereas host-to-host solutions require adherence to agreed file formats and structures.
GF: Can large companies with legacy systems easily implement and integrate API-based solutions?
Sankar: Many corporates have high costs from legacy infrastructure running expensive data centres and servers. With cloud, VPCs and open-source platforms, these operational costs can be cut dramatically.
Our DBS RAPID solutions are used by many clients who still run legacy systems but have integrated APIs using technology solutions that enable cloud-ready functionalities and use of web services. With evolving trends on tokenisation and crypto keys, corporates are more willing to adopt newer technologies in their digital transformation.
To make the transformation seamless and simple, DBS's Client implementation and Digital Enablement teams guide corporates at every step, from setting up the infrastructures and web services, to exchanging of keys and co-creating the end-customer experience.
GF: How is DBS Innovating API solutions?
Sankar: With streamlined onboarding capabilities for DBS RAPID to self-discover, onboard, test and deploy using digital tools, faster implementation of the API services is now possible.
With streamlined onboarding capabilities for DBS RAPID to self-discover, onboard, test and deploy using digital tools, faster implementation of the API services is now possible.
We empower customers to co-create solutions through our innovation centre, DBS Asia X (DAX). At the DAX design workshops, customers collaborate with DBS experts to reimagine their businesses and seamlessly integrate banking and data needs.
APIs are a starting point to digital transformation. As AI, machine learning, blockchain, IOT capabilities become commercial solutions, DBS RAPID gives corporates critical interconnectivity in data flows across platform and ecosystems to enable future business process innovation.
Sponsored by: