The battle to win corporate treasurers' trust is underway, explains Jacques Levet – Head of Transaction Banking EMEA at BNP Paribas CIB – and banks must balance robustness and agility to win it.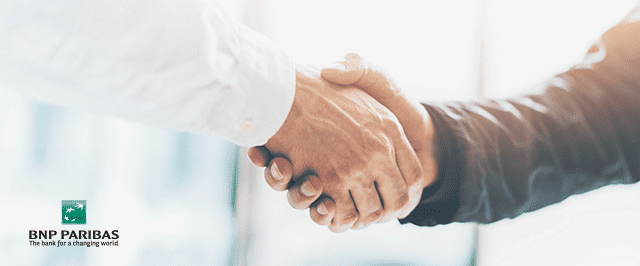 ---
Corporate treasurers are aware that they must navigate an increasingly complex environment, the BCG and BNP Paribas 2018 Corporate Treasury Survey has revealed.
As well as facing new risks – like cyber security, which the survey shows now ranks among their primary concerns – treasurers must contend with increasing regulation, often in overlapping jurisdictions, and an ever-more complex ecosystem of providers.
"Altogether, this is translating into a growing feeling of uncertainty – and rightfully so," says Jacques Levet, head of transaction banking for EMEA at BNP Paribas.
At the same time, Levet observes, treasurers have two distinct roles to play in their companies. First, as "morning treasurer," as Levet describes it, they must deliver business as usual. In this regard, they are looking for a standardized, open and frictionless experience. Second, there is the "afternoon treasurer" who concentrates on longer-term strategic projects. "What they are looking for is a trusted advisor who can help them steer the business," says Levet.
"In this overall environment, trust acts as a lighthouse: It helps navigate complexity," Levet explains. But banks' historical reserves of trust, based on decades-long relationships,are eroding as technology specialists begin to compete with them. "It is high time for banks to engage in that trust battle," insists Levet.
Levet highlights three areas the survey indicated were core components to establishing trust in this new environment. First, banks can rely to an extent on the inherent trust they enjoy by virtue of being highly regulated nancial organizations.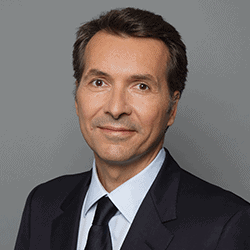 Second, in providing clients with excellence of delivery, banks must balance robustness and agility. "Robustness of systems, processes, and data security are absolute prerequisites to qualify as a trusted provider," Levet says. "But they are not sufficient. You must also demonstrate agility in your processes and service levels to meet clients' expectations."
Third, banks must achieve relationship excellence. This begins with demonstrating both business expertise and a deep industry and client knowledge, and is complemented by transparency and dis-intermediated, agile communication.
"All those core requirements expected by treasurers offer a clear opportunity for banks to anchor long-term trust," says Levet. "At this point, it is clear that the trust battle has begun – and that it will be erce. For banks to win this critical battle, they will need to innovate and create a model that builds on their inherent trust – combining that with other players' agile capabilities, such as ntechs."
Levet outlined three crucial steps for banks to take. First, adopt a new business-as-usual paradigm and offer treasurers a true zero-interaction experience supported by a truly open ecosystem. "This is for the morning treasurer, who must forget we even exist," Levet advises.
Second, build integrated and dextrous multidisciplinary teams. "What treasurers want is a whole client team that displays the same acute client and industry knowledge and operates in an agile way," says Levet. "They want their IT people to talk to our IT people, their back office to talk to our back office, and so on."
Finally, become data-enhanced organizations. "We must enable enhanced business knowledge through data analytics, which in turn enables customized interactions and truly proactive communication with clients," concludes Levet.
Watch Levet's full breakdown of theBCG and BNP Paribas 2018 Corporate Treasury Survey insights below:
Sponsored by: