As the COVID-19 crisis emerged, CIB Egypt was ready with a comprehensive pandemic strategy to ensure business sustainability and protect the health and safety of its staff, customers, & community. Mr. Hussein Abaza, Chief Executive Officer and Board Member of CIB Egypt, explains how vision, resilience & innovation made it a model for how to live and work safely in the pandemic.

Chance favors the prepared. When COVID-19 was emerging in other countries, CIB Egypt, the country's largest private sector bank, was prepared with a Pandemic Response Plan modeled on potential health crisis scenarios, that was in place since 2014. With Egypt's first cases of coronavirus, the bank mobilized its Crisis Management Committee, chaired by CEO Hussein Abaza and comprised of the CIB executive management team and representatives from different critical functions. After assessing the situation and identifying potential significant impact on operations, the Crisis Management Committee led a resilient response with a guarding eye on protecting the health of CIB staff and customers and ensuring continuation of essential banking services.
The Crisis Management team first set up social distancing and hygiene measures in bank buildings, branches and ATMs. We encouraged customers to move to online banking and took our Learning & Development platform online to educate staff and customers on both financial matters and current health guidance on COVID-19 and supported the community with virtual projects promoting financial inclusion and youth education.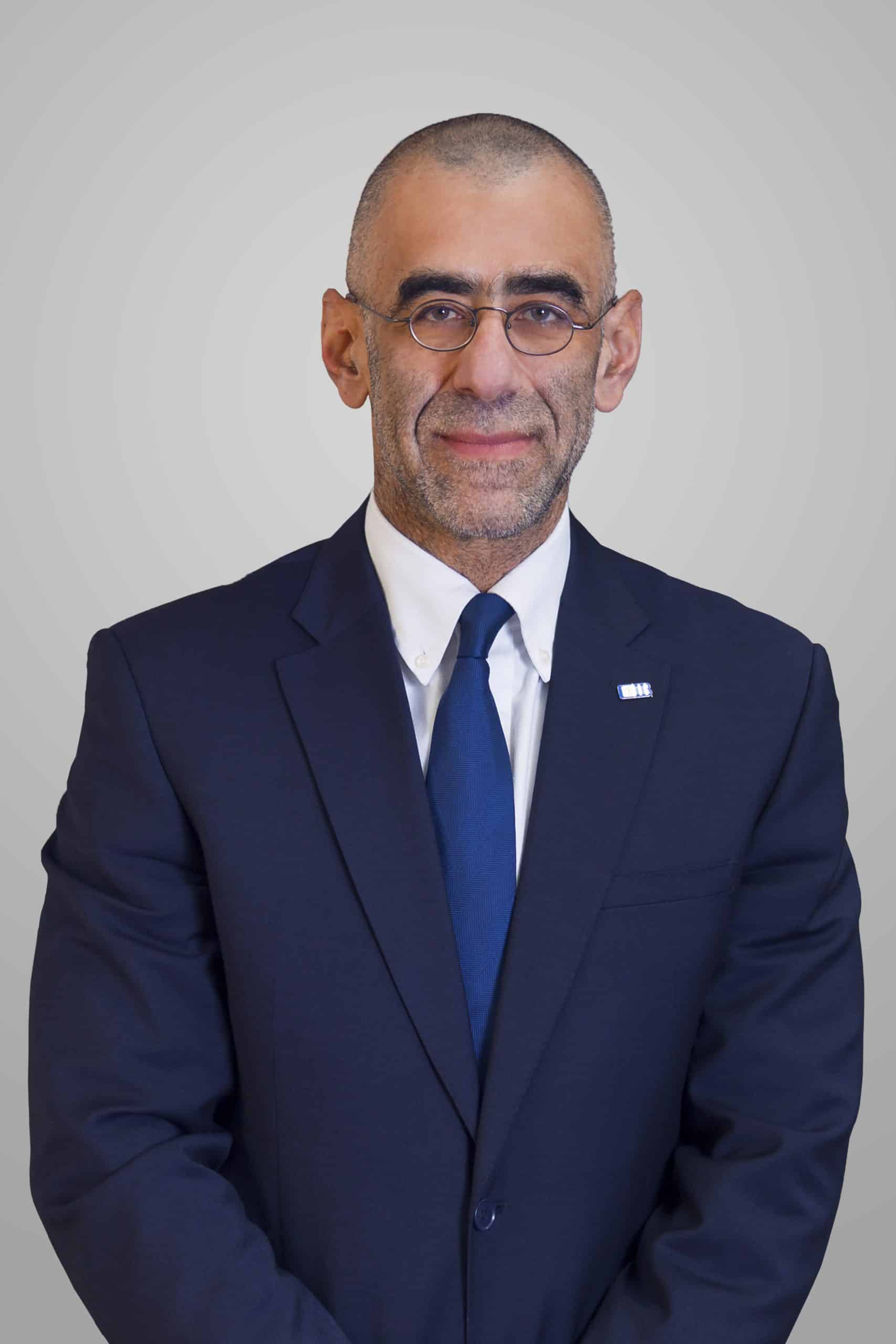 Prioritizing Safety
Protecting the safety of employees was the top priority. The workplace changed quickly. More than 1,000 employees switched to flexible work or work-from-home arrangements, reducing office capacity and putting branch staff on two-week rotation schedules. HR functions became virtual. A 24/7 hotline became a hub helping people who contracted COVID connect to medical resources. Living accommodations were arranged for staff who needed to self-isolate without risk to family. The wellness program was expanded to meet mental health needs, and CIB started reporting positive COVID cases to be fully transparent and maintain customers' trust.
CIB Egypt created an online platform for its Learning & Development program based on global virtual learning models. The e-Learning platform provided comprehensive staff education, from training new hires to giving employees specialized knowledge in areas like analysis, commercial lending, trade finance, security, risk, and compliance.
We expanded functionality of our iKNOW CIBian mobile app. A secure and convenient tool that gives employees high-security mobile access to the bank's portals and data, iKnow was enhanced to include a detailed directory of medical resources and the nearest CIB branches and ATMs.
Secure Services for Customers & Community
Customer service also adapted quickly. Rigorous health and safety measures were established in bank buildings. Digital innovation was already central to CIB Egypt before COVID-19 and we were able to move customers online to access their Mobile Banking, Internet Banking, CIB Smart Wallet, or CIB Business Banking accounts.
Financial inclusion is a core mission. Our e-Learning programs in English and Arabic educate staff on national strategy for bringing financial services to underserved communities. To support African development, our online training program is educating 21 delegates to become leaders in banking development in East Africa.For corporate clients, the e-Learning platform enabled staff to better respond to customer financing and business challenges that arose from the pandemic. The new e-Learning platform also allowed us to continue our community projects online.
Finally, CIB Egypt is committed to youth development. "Financial Acumen for Rising Talents" teaches diverse university students about financial services and helps to prepare them for working life. Our "CIB Dazzling Competition Summer Training Program 2020," developed in partnership with the Arab Academy for Science, Technology, and Maritime Transport, taught university students to think about how they can build a strong post-COVID world.
Setting a Leadership Standard
CIB Egypt's vision and leadership in this crisis demonstrate the strategic and operational strengths that keep us at the forefront of Egypt's financial industry.
Sponsored by: