COP 27 comes at a critical time. The world is facing immediate and significant challenges. Not only has the last seven years been the warmest on record, but the Russian-Ukraine War has created serious cereal and foodstuff shortages for numerous countries, including many in Africa, and the sharp rise in energy prices have impacted costs, people's incomes, and growth. Geopolitical risk has focused more attention on climate change.

The Conference will capitalize on momentum already achieved but will accelerate progress going forward, recognizing the need for faster and more concrete actions. The conference provides an opportunity for participants and stakeholders to address the global challenge of climate change facilitated by Egypt on Africa. The seriousness of the climate change challenge is understood as is the need for a multi-faceted and concerted plan to address it.
COP 27 aims to enhance the scope of deliverables across the climate change agenda and believes there is a need for progress on the ground on all aspects of work, but specifically mitigation, adaptation, finance, and collaboration.
Holding COP 27 in Egypt and in the African continent is poignant. Africa remains the most vulnerable continent to climate change despite its very low contribution to greenhouse gas emissions. Much of its vulnerability is connected to the agricultural sector; sub-Sahara Africa has over 90% of rain-fed agriculture globally. Africa is keen to show its leadership in climate action and its role in facilitating and mobilizing plans for a sustainable future. It is hoped COP 27 will be the catalyst where the world came together and showed the political will to address the climate challenge through collaborative and impactful action. Importantly, where agreements and pledges were translated into projects.
The Egyptian COP 27 Presidency aims to provide a program for all stakeholders to integrate their views and contributions for the global effort to fight climate change. The Presidency has identified a range of topics focused on enhancing implementation.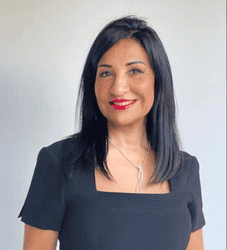 In Glasgow, parties reaffirmed the long-term global goal under the Convention and temperature limitation goal of the Paris Agreement and the urgent action needed to keep the 1.5-degree target within reach. However, the world is not on track to deal with current climate impacts or to manage the increasing number and magnitude of climate change induced events. COP 26 stressed the urgent need to scale up appropriate finance, capacity building and technology transfer, to strengthen resilience and reduce vulnerability to climate change. COP 27 concentrates on implementation, aiming at mobilizing collective efforts for ambitious emission reductions from different sectors, enhanced transformative adaptation on the ground, enabling flows of appropriate finance and delivering on time and at scale.
African focus is aimed at furthering the understanding around solutions, challenges and opportunities for the continent. The role of regional cooperation, local governments and cities will be targeted. COP 27 will focus on rules based and ambitious, substantive outcomes, commensurate with the challenge based on science and guided by principles building on agreements, decisions, pledges, and commitments.
The Egyptian-led program will aim to accelerate global climate action through emissions reduction, scaled-up adaptation efforts and greater provision of sustainable finance. Finance is a major element of COP 27. The importance of adequacy and predictability of climate finance is key to achieving the goals of the Paris Agreement. COP 27 will recognize the need for enhanced transparency of finance flows and facilitated access to meet the needs of developing countries, particularly those in Africa. With its significant vulnerability to climate change, it is timely that COP 27 is being held in Africa.
To view the full COP 27 Supplement please click here https://pubs.royle.com/view/global-finance-media-inc/global-finance/november-2022.
Sponsored by: