Using APIs to connect with customers' systems, DBS offers scalable, real-time transaction services that enhance operational efficiency and transform business models.

The notion of the financial services industry as a laggard in technological innovation is now a thing of the past, as transaction banking is on the cusp of transformative change in Asia.
The catalyst is the growing use of open application programming interfaces (APIs). APIs enable businesses of all types and sizes to connect and interact with their bank, end-users and third parties in ways that support and foster new revenue models, payments, collections and information flows.
In short, they are reshaping how and where businesses and customers engage with each other digitally.
Banking on a New Ecosystem
APIs aren't new; they get used every day by individuals via apps on smartphones and websites to search for cheap flights, book restaurants, check weather forecasts and pay for online purchases.
Within banking, institutions rely on APIs to access market data that help price various transactions.
Now some banks are evolving the use of APIs to provide relevant solutions to businesses too.
This resolves a long-standing headache for the banking sector due to systems existing in silos and payment infrastructures being disparate. The use of APIs has transformed the scale, reach and range of banking activities as banks can now connect across clients' ecosystems and leverage data to drive innovation.
DBS, a leading financial services group in Asia, has rolled out RAPID (Real-time API by DBS), a suite of API solutions to enable real-time information and transaction capabilities. This digital solution integrates the bank's services into any corporate customer's systems or platforms to facilitate transactions in real-time. Using RAPID, DBS partners with its customers to streamline and digitalise processes, co-create new end-customer experiences and deliver new revenue streams for businesses.
A Competitive Edge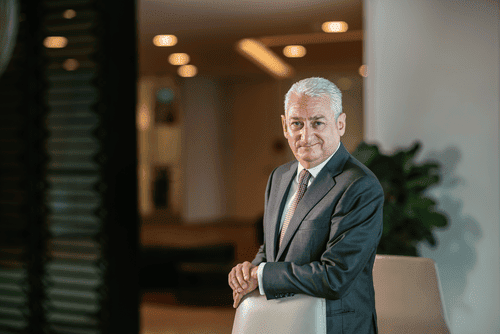 "Companies in Asia are increasingly turning to progressive banking partners for API solutions to unlock strategic value and meet their digital objectives, says John Laurens, Head of Global Transaction Services at DBS."
A growing number of forward-thinking companies across Asia are seeing the benefits of leveraging API-enabled banking solutions, spurred by a desire to be industry game-changers.
For example, GOJEK, a ride-hailing platform in Southeast Asia, has worked with DBS in Singapore to introduce real-time payments directly into bank accounts for its drivers.
FWD and AIG are examples of leading insurers transforming their travel insurance claims settlement processes from cheques to instant payments for their policyholders.
Other consumer-facing industries, such as ecommerce, F&B and airlines, are partnering with DBS to create competitive advantages with APIs.
With emerging new business models that rely on instant fulfilment, and new sales and distribution paradigms, businesses can leverage the evolving landscape of API-enabled transaction banking solutions to transform their businesses and stay relevant in this digital age.
Sponsored by: