Digitalisation has become the cornerstone for financial services in any market but, in the race to digitise offering, many banks lack the speed, agility and creativity typically seen from fintechs. Sberbank has succeeded by making technology part of its DNA, said Kirill Tsarev, Deputy Chairman of Sberbank's Executive Board.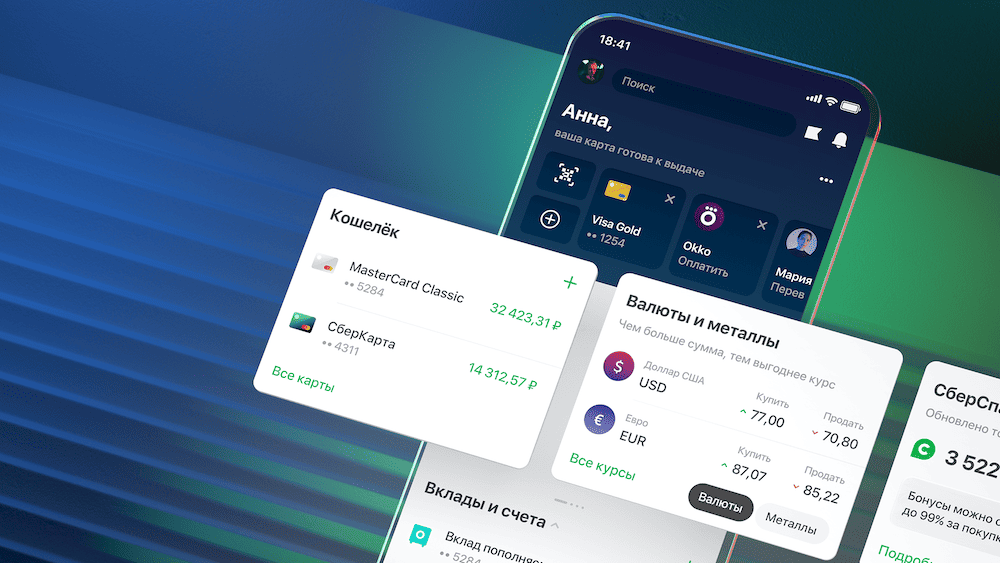 Mobile banking was relatively unheard of in Russia a decade ago. In recent years, as customer appetite for online services has grown, Russian banks have been in a race to create digital financial services offerings.
Getting digital banking right, however, is easier said than done. As the proliferation of digital products and services has begun to blur the lines between traditional banks and fintechs, the challenge is to find a balance delivering an effective and comprehensive customer experience.
Sberbank found their balance on this digital tightrope. "We are a financial institution that is also growing as a tech company," explained Tsarev.
Today, SberBank Online, one of Russia's internet banking pioneers, accounts for over 70% of the institution's operations and delivers both financial and non-financial services from the firm's ecosystem. This enables the bank to share its technological services and products with the market, such as cloud-based solutions to other businesses and third-party developers, and the design of smart applications.
An agile, creative culture
At the heart of Sberbank's digital banking platform are customisation and responsiveness. These elements support a balance between automation and a compelling customer experience. It is a behaviour-led model based on customer demographics, interests, usage and demand for specific services.
More specifically, each product and service is available on an individual basis, considering the user's interests and personal financial objectives. "We use an AI-based system to personalise offerings in SberBank Online, allowing us to streamline the application for each client, displaying the services and products they need," said Tsarev.
This stems from a digital platform principle. Over 240 teams in various divisions within the Sberbank ecosystem independently work on their products. For example, the deposits team manages its own processes, adjusts customer journeys, improves its product and uploads it to the mobile bank itself. The SberMobile team, meanwhile, makes it possible to issue and activate a virtual SIM card.
"We are filling SberBank Online with ecosystem products that organically blend in with the DNA of the banking app," explained Tsarev. "As a result, we have distanced ourselves from the constant competition for internal resources." In fact, technology is so integrated into Sberbank's DNA that its SberBank Online platform is the product of in-house development only – there was no need to recruit talent from outside the bank.
This agility reflects the spirit of a digitised world and fosters a tech-driven culture that Sberbank believes give the bank major advantages compared to its competitors. It also helps that every developer is a Sberbank customer, which means the software designers use the products they create.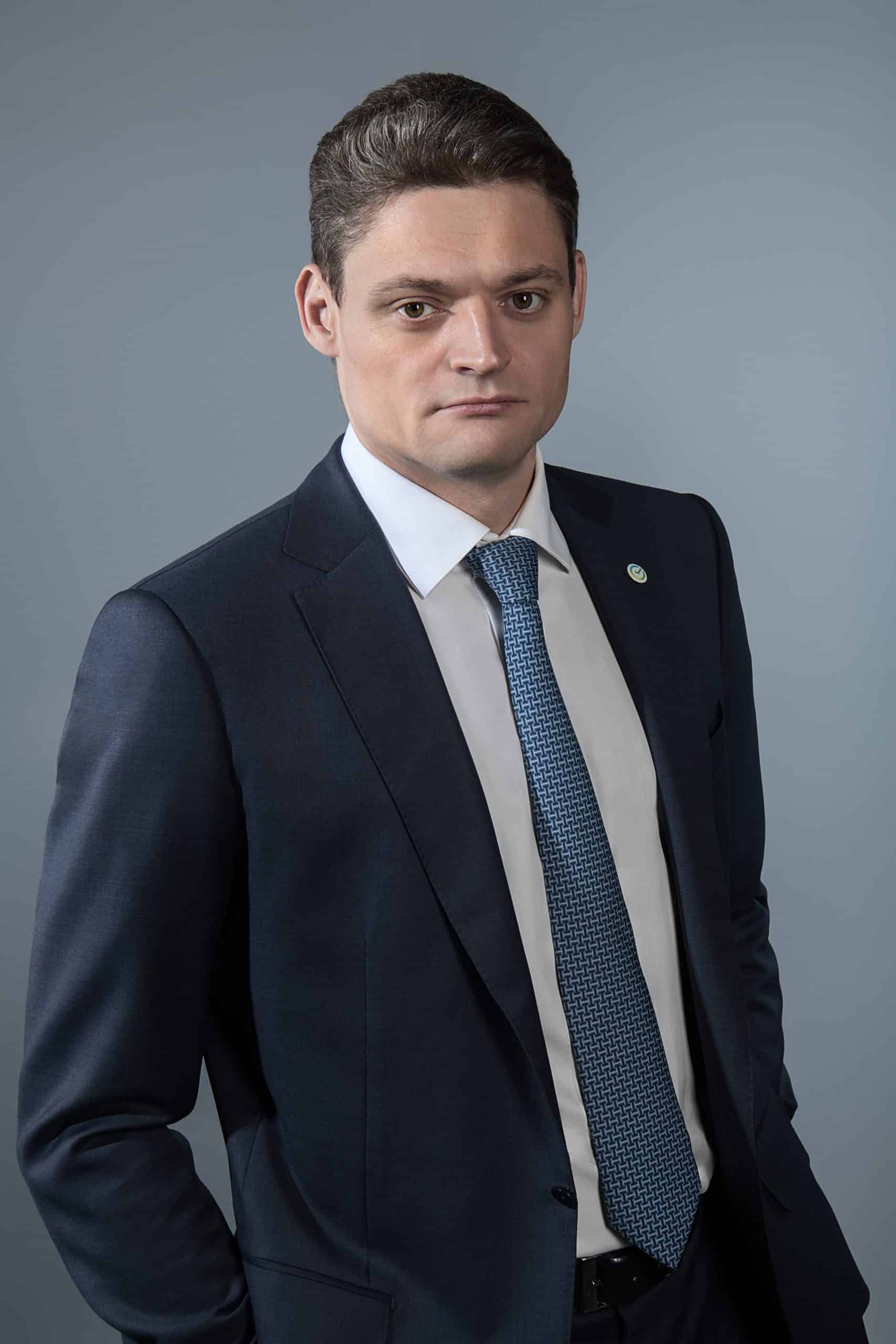 Driving digital leadership
Effective digital banking platforms rely on a two- way process. Keeping the customer experience at the forefront, feedback from users informs and shapes the digital journey.
"We are constantly analysing feedback and user ratings across all channels, which allows us to continuously improve it," said Tsarev. "We create our cutting-edge, modern services and products for our customers. It is their needs we predict and serve."
Meeting customer needs has been crucial to SberBank Online's growth. The app now has nearly 68 million monthly active users, having added 10 million over the past 12 months. "The pandemic definitely sped up digital adoption by our customers but we were on track to reach this milestone before the crisis," added Tsarev. "People choose our digital banking solution consciously, finding it more convenient and simpler to use the services on their own."
To maintain continuous contact with customers and stay up-to-date on their needs, Sberbank updates its mobile banking application every three weeks. "It is important that SberBank Online remains coherent and comprehensive despite the autonomous nature of our various teams on the general development concept and design system levels," said Tsarev.
Proof of Sberbank's effective digital strategy is in the numbers: The SberBank Online app is so popular that it was ranked third in Russia in terms of number of active users by the 'App Annie 2021 Mobile Report' – right behind a popular messaging app and a social network. Further, according to a study by Romir, the market research company, Sberbank's mobile app is the second most popular in the country for people to install after buying a smartphone.
Staying secure
The bank has also put a robust cybersecurity foundation in place to provide customers with enhanced protection in the new digital banking era.
Products and processes are developed on a security-by-design principle, and staff are trained to comply with all required security standards. This multi-level infrastructure ensures that each layer is constantly controlled by Sberbank's Security Operations Centre.
"For online banking, the most common threat for our customers is fraud, and our own anti- fraud system allows us to block fraudulent transactions," added Tsarev.
Digital priorities
With its two-pronged focus on clients and competitors, Sberbank keeps pace with fintechs and other disruptors in a fast-evolving and disintermediated digital banking landscape.
Next on the agenda are voice services within SberBank Online's family of virtual assistants. "The technology is advancing to the point that they will soon become indistinguishable from real people, and their functionality will expand significantly," predicted Tsarev.
The goal is to expand the Sberbank ecosystem via an interconnected customer journey across all Sber Group apps.
This strategy helps Sberbank stay one step ahead of the competition. "It's about the comprehensive daily work of the bank's team," said Tsarev. "This includes the analysis of global trends, adoption of innovative solutions and analysis of user reviews and ratings, which make SberBank Online better, faster, more convenient and emotion intensive, pushing our clients to open the online banking app and use it more often."
Sponsored by: