Eurobank has established itself as Greece's preeminent bank for transaction banking and trade finance by blending a commitment to client service with constant innovation and a unique structure.
For Eurobank, transaction banking and trade finance are not merely secondary or tertiary client services — they are core to the bank's commitment to meeting its clients' needs.
A client-centric mentality underpins all of Eurobank's activities. "We don't approach clients just to promote a specific service," says Eleftherios Vlachogiannis, head of cash and trade services for Global Transaction Banking at Eurobank. "We approach them first to understand their needs and then find the right service for their business."
This relentless focus on clients is matched by a unique structure that distinguishes Eurobank from its competitors in this space. Eurobank is the only bank in Greece to have a dedicated business unit for Global Transaction Banking services, spanning three areas: securities services and custody, correspondent banking and cash and trade services.
Within cash and trade services, Eurobank has two broad teams: one for promotion of these services to complement the bank's relationship managers and one led by experts devoted to product development. Eurobank's back office also houses an operations unit dedicated to transaction execution. "This structure allows us to have the expertise to get a very good understanding of clients' needs and act with them in a consultative way," explains Vlachogiannis. This collaborative approach naturally affords Eurobank valuable insight into the workings of its clients, and allows the bank to provide solutions that are specifically tailored to each client.
World-Class Solutions
This lays the groundwork for Eurobank's world-class trade and supply chain solutions — the bank was recently named the Best Trade Finance Provider in Greece in Global Finance's 2018 World's Best Trade Finance Provider awards.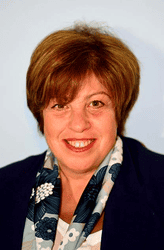 Sophia Fragkou, head of trade and supply-chain finance for global transaction banking at Eurobank, says that key to being best in class is identifying the current priorities for clients in this market. Foremost among these is the demand for smooth transaction execution, to ensure the relationship between clients and their suppliers is not disrupted. Clients also value Eurobank's work to minimize the risk of international transactions, by, for example, offering letters of credit and liquidity, and the bank's development of tailor-made supply-chain solutions to enhance clients' cash flow. Eurobank, in cooperation with supranational organizations such as EBRD and IFC, helps its clients to strengthen their position in International trade business by providing them with risk mitigation for individual trade transactions, through a continuously growing network of issuing and confirming banks.
Eurobank continues to innovate in order to serve clients better. Over the next three years, the bank will allocate a large amount of IT budget to upgrade its back-office systems and make them best in class. It also makes continuous investment in its human resources and participates in important international events, like SWIFT's annual SIBOS conference, to stay on top of industry trends — such as the role of distributed ledger and the block chain in enabling trade finance automation.
"All of these initiatives keep us very active in transaction banking and trade finance," notes Vlachogiannis.
In trade finance specifically, Eurobank launched Exportgate.gr, a built-for-purpose platform to extend a number of services to Greek businesses. Exportgate.gr enables them to access the latest expert knowledge and insight about business conditions around the world, to find trustworthy international counterparties and facilitate their business expansion through the Trade Club Alliance. In addition, later in 2018 it will also address Exportgate.gr members' specific financing needs for international trade.
Furthermore, in 2017, Eurobank launched a digital import collections service that is fully compliant with capital control regulation, and offers its clients the opportunity to execute their import payments in a fast, easy and secure manner, 24/7.
In an effort to reinforce the extroversion of the Greek enterprises, Eurobank offers to its clients/Greek exporters the opportunity to participate with the business delegations of
the "Go International" program. These delegations have already facilitated more than 10,000 B2B meetings between 620 Greek enterprises and 930 foreign counterparts (representatives and head buyers of department stores, retail chains, importers, wholesalers and distributors).
"We all know trade is undergoing tremendous change globally, from Brexit and the US withdrawing from TPP to Canada signing bilateral agreements with Europe," says Vlachogiannis. "We have the technology to offer new trade finance solutions, but our clients also need education on these changes — and this is what we try to do. We try to be their eyes and ears in the international arena."