Andreas Lutz, CEO, explains how Fides Treasury Services' flexible, scalable multi-banking solutions help address critical pain points for its client, Payoneer — and why bank connectivity, onboarding and regulatory requirements continue to challenge multi-banked corporations.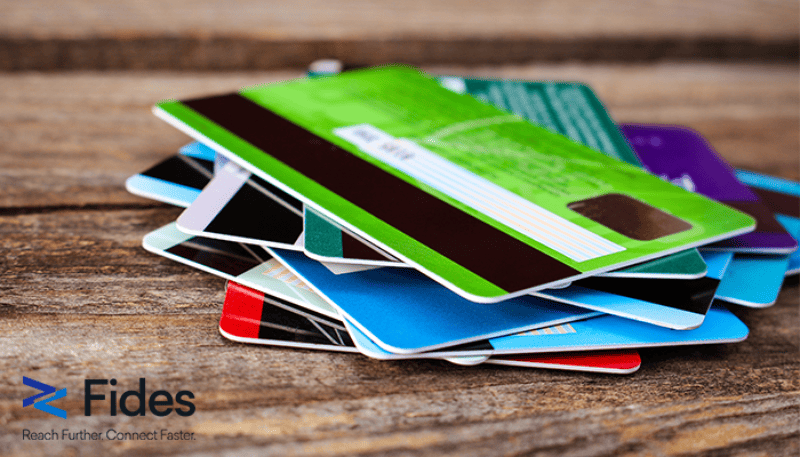 ---
Q: Fides was the winner of the 2018 Treasury & Cash Management award for Best Overall Program in the Corporate Implementation category. Can you tell us a bit about the solution you implemented for Payoneer?
Lutz: Payoneer is a pioneer in the global payments industry, working with 50 bank and payment providers, with hundreds of accounts and more than 150 currencies across 200 countries. A disproportionate number of these are small, non-SWIFT providers with unique formatting challenges that would be daunting to any treasury. Payoneer's treasury wanted to have account statements from all their banks on a daily or intraday basis, to have a real-time snapshot of cash position and be able to slice and dice the data. We worked with the team to create a solution in which bank connectivity and TMS are provided separately but work together seamlessly.
Q: How did the Payoneer implementation address their pain points or solve a problem for them, and what do you see as the key advantages gleaned fromthe solution?
Lutz: Onboarding new banks and accounts and ensuring that messages and payments are all able to be processed in a consistent format can be a painful process. We worked with Payoneer to aggregate all the information from all of the banks and accounts and feed it into their TMS. This allows them to achieve straight-through processing and have immediate access to data that they need to make decisions on a daily or even hourly basis.
Decoupling bank connectivity from the TMS allows plenty of flexibility for Payoneer's expected growth: New TMS' and ERPs can be added or removed as needed without the need to establish new bank connections. They could also opt to implement Fides solutions for subsidiaries that do not have any TMS or ERP access. Both Fides ARS (account reporting solution) and Fides EFT (electronic file transfer) have web-based options, making it easy for companies with distributed staff who need access from locations outside of headquarters.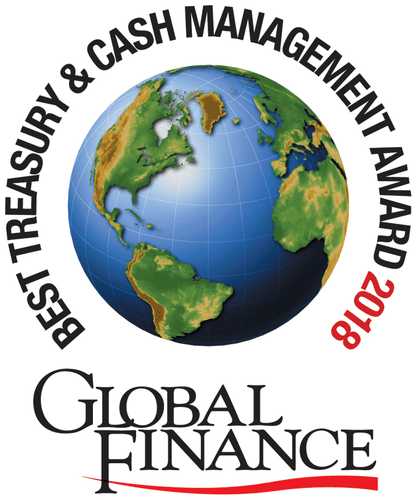 Q: What are the challenges you see clients facing with regards to multi-banking – and how does Fides address these issues?
Lutz: Bank connectivity is an integral part of treasury operations, but is often one of the most challenging pieces to manage. Effectively—and securely—managing more than just a handful of banks and accounts requires investing a significant amount of time and resources. Treasury departments are expected to be able to connect to a growing number of banks and payment providers, who all have disparate methods of communication. In addition, there is the challenge of safely and securely executing cross-border payments using multiple currencies, and having complete visibility into cash for accurate positioning and forecasting. It isn't too difficult to manage ten accounts, but when the number of accounts and banks grows, it becomes more and more cumbersome.
Fides provides a one-stop shop for multi-bank connectivity. We can aggregate and centralize all the bank data and present it in a way that provides the visibility needed. With Fides, clients can connect to any bank in any country using any channel. We can streamline payment processing, securely manage foreign exchange, deliver trading confirmations—basically, we can handle any and all kinds of messaging between our clients and their banks and payment providers. This allows clients to be flexible, scalable and bring their solutions to market more quickly—and also reduces risk. Using Fides cuts down the need for the treasury staff to do a lot of work collecting and compiling data in spreadsheets, which is always seen as a benefit. We have had clients tell us that our solutions have saved easily half of the time that a treasury analyst previously had to spend on manual work.
Q: Why should a corporation choose to work directly with Fides rather than managing their bank connections in-house or through their TMS provider?
Lutz: Flexibility, scalability, and time-to-market are the three things that come to mind most quickly. Not all clients feel the need to have a TMS, and for the ones who do, no TMS on its own supports the range of bank protocols and formats that Fides can. We have a large number of clients who don't want to be locked into a TMS or ERP vendor. We partner with a number of the leading TMS vendors and can integrate with even more. Bank connectivity is our business, so if you choose to work with Fides you know you will be working with specialists who are experienced in dealing with different connectivity channels and formats. Fides can implement the connections you need using the channels of your choice, whether that is SWIFT, Host-to-Host, EBICS, or any combination. We are able to work with even the smallest, most irregular payment providers and create customized parsers to convert their messages into a standardized format. This means that you can onboard banks much more quickly than you might otherwise be able to do. There is also the time-and-cost-saving element: Using Fides, with its unique hybrid model, can be more cost effective and gives you a broader reach than establishing and managing individual direct connections using a single channel.
Q: There is a lot of technology-based innovation happening within the payments industry. What are the key trends you see that are having an impact on corporations, and how do you think this will affect the market?
Lutz: The evolution of Fintech and new technology are leading to increasing openness and collaboration throughout the industry, and also allowing companies to make decisions driven by data. Banks are starting to change their infrastructure in order to shift to a model where they can leverage technology enablers such as APIs and instant payments, and PSD2 (the EU's Revised Directive on Payment Services) will accelerate these changes. The impact of cryptocurrencies and alternative payment channels, such as Ripple, will continue to increase as adoption grows and technology innovation continues. Concern around new regulatory requirements, such as GDPR (the EU's General Data Protection Regulation) is already increasing the demand for trusted providers, both from an end-client and a supplier or partner perspective.
All of these changes play into areas where Fides is already well-positioned, so I see them as opportunities for us to gain more traction in the market. Maintaining partnerships with banks and industry technology providers is already core to our business. And part of the value we provide to clients is supplying them with the data they need to make informed decisions around bank and treasury supplier partnerships and channels. As the industry dynamics shifts, all of these relationships will help us continue to simplify and speed up onboarding for our clients and reduce costs even further.
Q: How do you define success for Fides?
Lutz: I believe that success starts with motivated staff and satisfied customers. Fides has been in business for more than 100 years, and has been dedicated to multi-banking since 1985. We have a 98% client retention rate, because of our exemplary customer service and proven solutions. We believe in building true relationships with our clients and providing the right solution for each one, whether this is one of our off-the-shelf products or a customized solution. Fides is invested in developing and delivering innovative multi-banking solutions that will continue to make all messaging faster, easier, and more seamless while ensuring security and compliance with regulatory requirements and delivering the highest level of service to our customers.
---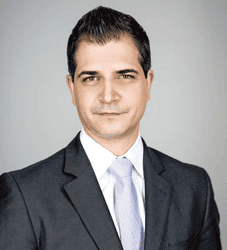 ---
Sponsored by:

---