Simon Kaufmann, head of client relations and marketing, explains how treasury aggregators (also known as bank connectivity solution providers) like Fides, can help companies bridge the technology gap between their old treasury management and a new cloud-based TMS without an enormous financial commitment.

"Digital transformation" and "cloud first" are buzzword phrases heard across all industries today.Companies looking to upgrade their treasury function to a high-tech treasury management system (TMS) can choose innovative cloud-based solutions that promise to solve their ongoing treasury challenges. However, many corporations may think cloud-based treasury solutions are beyond their reach due to the cost, complexity and time-commitment of replacing their existing treasury management.
In fact, companies can benefit from the best of the new cloud technology without throwing out their old treasury infrastructure, says Simon Kaufmann, Head of Client Relations and Marketingat FidesTreasury Services.
Phasing in Digital Transformation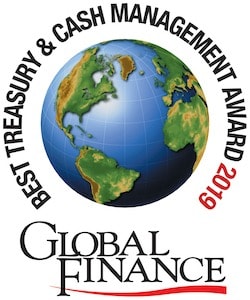 Treasurers might be eager to implement a fully cloud-based TMS but don't have the necessary budget or staff. A thoughtful and strategic approach to phasing in new technologies selectively where it will make the most impact will save costs and make for a smooth transition for treasury staff and the departments that rely on treasury data.
For example, bank connectivity and data aggregation tend to be areas of continuous pain for treasury departments. High volumes of data must often be manually collected from each individual bank portal. For organizations working with more than a handful of banks and accounts, up to half of a treasury analyst's time can easily be spent solely on bank statement reconciliation – all done manually. Focusing on bank connectivity using a treasury aggregator(TA) could be the right first step to digital transformation.
Putting the Cloud Within Reach
Treasury aggregators (also known as bank connectivity solution providers) like Fides can help companies bridge the technology gap between their old treasury management and a new cloud-based TMS without an enormous financial commitment. Fides automates many time-consuming treasury connectivity functions with banks and financial networks, custodians and trustees, and other business partners. These functions include bank connectivity, payment management, data reporting, cash visibility, compliance monitoring, security and fraud prevention.
Companies that have, or need to build, connections with multiple banks can use a TAto optimize bank connectivity solutions alongside existing treasury infrastructure. As an immediate benefit, TAs simplify these treasury operations and give a greater level of visibility and control for treasury as well as for accounting and financial executives who rely on treasury information. As part of a company's longer-term technology strategy, TAs put in place scalable bank connectivity solutions and data collection automation that ease the transition to a new TMS in the future.
Here are some ways TAs like Fides can serve as a bridge to a cloud-based TMS:
Flexibility ­ – Fides can be used as a stand-alone bank connectivity solution or it can be used with a TMS or ERP for seamless straight-through processing.
Scalability – Companies can start eliminating manual spreadsheet work — or bulky treasury infrastructure — slowly by adding one connectivity solution at time, such as Fides ARS for account reporting or Fides EFT for electronic file transfers. These scalable solutions provide an entry to web-based access for treasury staff globally, and more banks, accounts and payment providers can be added in the future.
Portability – With Fides, companies do not lose any bank connections if they decide to change TMS or ERP vendors. This is an enormous benefit to companies preparing a move to the cloud. Portable bank connectivity is a much simpler option than adding other FinTech offerings that only use/support API connections once a company has already migrated to a new SaaS-based TMS.
Extensibility — In addition to bank connectivity and TMS/ERP integration, Fides offers API connections to help clients extend their solutions, effectively offering a one-stop shop for connectivity.
Companies don't have to throw out their treasury management infrastructure to begin their digital transformation now. Treasury aggregation technology is a thoughtful and strategic way to combine the old with the new and reach for the cloud without the complexity and cost of implementing a new TMS.
---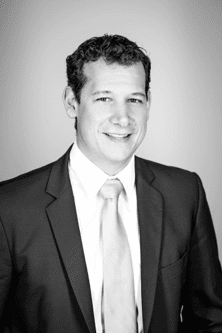 Simon Kaufmann, Head of ClientRelations And Marketing, Fides Treasury Services
Simon Kaufmannhas more than 18 years of experience in banking, including a combined 11 years with Credit Suisse and Fides. He joined Fides as a client relationship manager in 2014. In 2017, Fides formed a new department designed to improve and extend customer service under Kaufmann's leadership.
---
Sponsored by:

About Fides Treasury Services
Fides provides the world's largest global bank connectivity network. Withconnectivity to more than 10,000 banks across 170+ countries, Fides enables communication via any channel – including SWIFT, EBICS, and H2H – andsupports any format (All SWIFT MT formats, ISO20022, ACH, EDI, AFB, DTA, ABA and many more). As a SWIFT Service Bureau organization, Fides cansupport and manage eligible organizations wishing to become SWIFT forCorporates members. And as an independently operated subsidiary of CreditSuisse, Fides can also extend SWIFT connectivity beyond the SCORE networkthrough the use of the SWIFT lead bank model.