A new Whitepaper by Qatar Fintech Hub reveals key factors attracting FinTechs and entrepreneurs to the country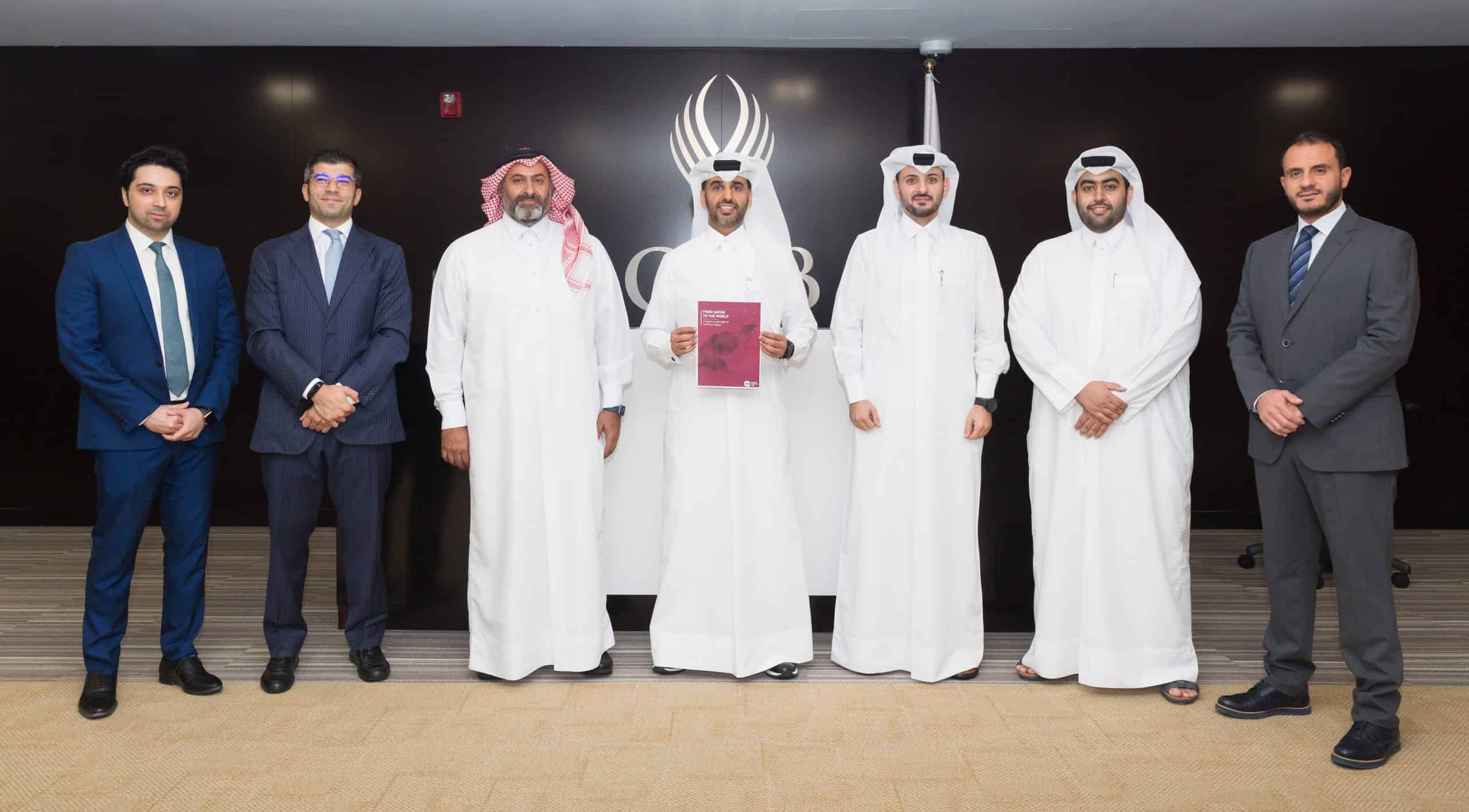 Prime markets for FinTech in the Middle East
Considered an unsaturated market, the Middle East has become in recent years an attractive destination for FinTechs due to its large unbanked or underbanked young population, high cash usage, and recent regulatory developments that promote FinTech growth.
Among GCC countries, Qatar has emerged as a new destination for FinTech driven by several growth elements, chief among them: regulatory reform, access to capital, talent, advanced technological infrastructure, and untapped opportunities.
From Qatar to the World
Titled "From Qatar to the World: A report on the state of FinTech in Qatar", the recently launched Whitepaper by Qatar FinTech Hub, draws a comprehensive picture of the local FinTech market, benchmarking it against other regional and global hubs.
The report highlights factors, such as focus on innovation and access to capital, that bring Qatar to the forefront of attractive hubs for FinTechs worldwide, which makes it an important reference document for global stakeholders, entrepreneurs, innovators, and investors.
The host of the world's biggest football event set for 2022, Qatar is also considered a gateway to a nearby $2.1 trillion market, a strategic geographic and economic competitive edge; but according to the report, the country's FinTech capabilities go beyond that.
Available for download via their website (fintech.qa), QFTH has worked with leading research partners to conduct the groundwork for the Whitepaper. The report used a benchmarking methodology against leading FinTech hubs. The results demonstrated that Qatar is well-positioned particularly where access to capital and focus on innovation is concerned.
Why Qatar?
Qatar Central Bank has developed The National FinTech Strategy providing a framework that would nurture the local sector and create a favorable ecosystem for international FinTechs. Accordingly, Qatar Development Bank established the Qatar FinTech Hub (QFTH) to deliver on that strategy and make the country a globally recognized center, connecting the FinTech community, organizations, entrepreneurs, investors, and regulators from across the world.
HE Mr Abdulaziz Bin Nasser Al Khalifa, Chairman of Qatar FinTech Hub, believes that FinTech offers a significant opportunity to drive Qatar's economic diversification, which is one of the four pillars of Qatar's National Vision 2030.
"In Qatar, blockchain and other emerging technologies can play a considerable role in the overall economic transformation, specifically in the digitization of various services, including government to citizen, business to consumer, government to business, and business to business. With the rise of an ecosystem model in the financial sector, partnerships between banks and cross-sector players are required to discover new relationships and build innovative platforms. This will enable participants from within and outside the region to access trade finance, asset exchange, payments, and value-added services," he said.
Specialized Incubation and Acceleration Programs
With a vast network of prestigious global partners, mentors and experts, QFTH was first established in 2018, rolling out two waves of the first ever specialized FinTech Incubator and Accelerator programs in Qatar. These two cohorts drew in over 1250 applications from across the globe and graduated 40+ FinTechs with a total valuation of USD 500+million. Further growth is underway as the hub has now kicked off its Wave 3, where selected FinTechs will benefit from up to $250k of in-kind support. Moreover, incubator FinTechs will receive up to $40K in-cash support, and accelerator FinTechs up to $100K.
Sponsored By: