For centuries, the country of Georgia has been at the crossroads of commerce between East and West. Situated along the historic Silk Road trading route, Georgia is centrally located between Europe, Asia, and the Middle East. Today, Georgia's reputation as one of the easiest places in the world to conduct business, combined with low taxes and operating costs, a highly educated and skilled workforce, generous government support including but not limited to incentives for automotive and electrical manufacturing, and more, make Georgia the ideal location to establish your next base.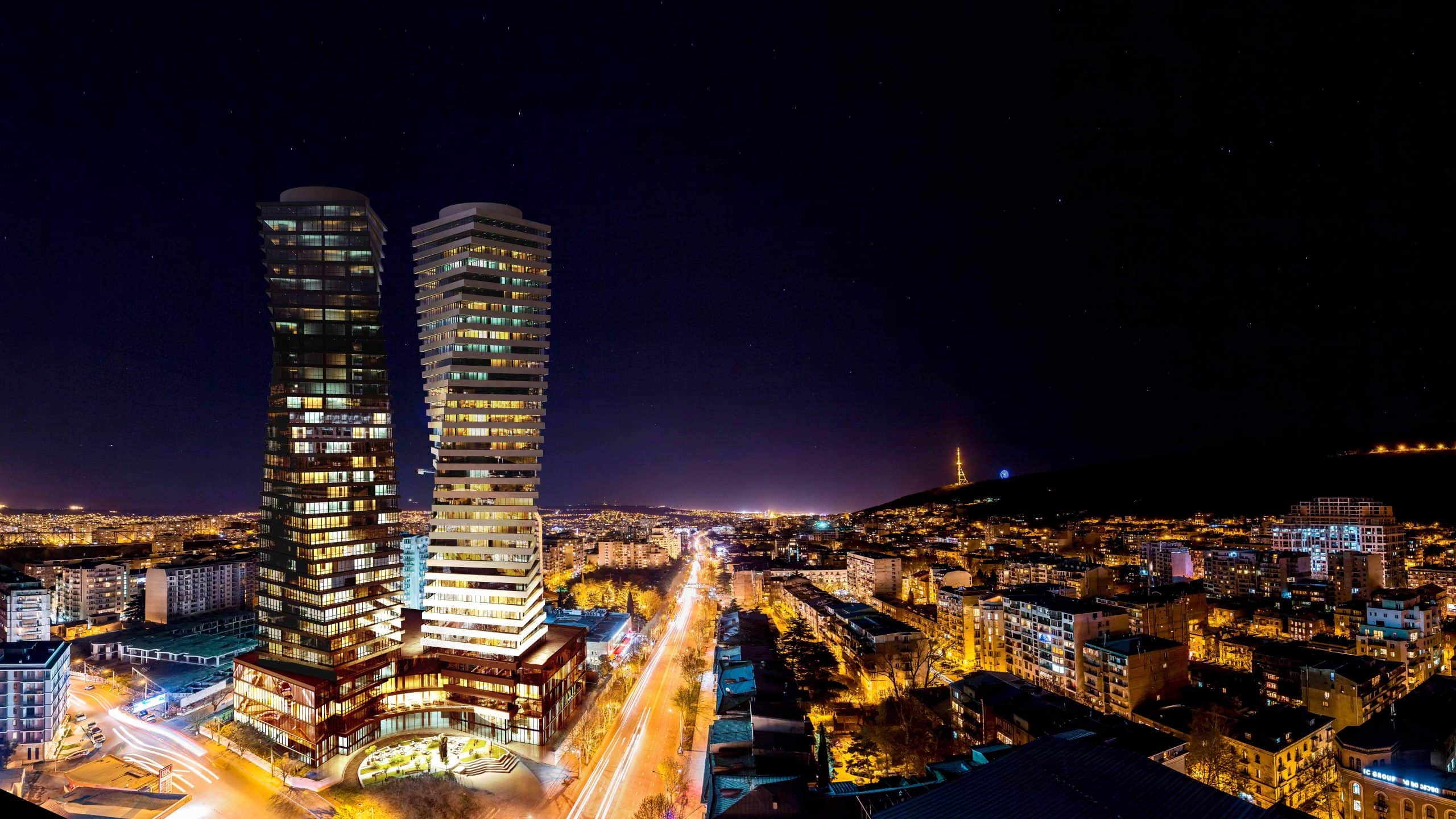 Local Hub for Global Business
Georgia has free trade agreements with the European Union, China, Turkey, UK, CIS and several other countries, giving it tariff-free access to markets with 2.3 billion population. The country is connected to global markets through three international airports, two ports and extensive road and rail networks, which goes all the way to China (part of Belt and Road initiative). Additionally, Georgia boasts the world's third lowest over all tax burdan, including a %0 tax rate on retained and reinvested profit
Georgia's Foreign Direct Investment (FDI) Grant offers cashback incentives for companies setting up business in the country. With a focus on electronics, aircraft, and vehicle manufacturing, FDI grants are also available for warehousing and logistics centres and business process outsourcing facilities. Other types of incentives, even free land to be considered.
For these reasons and more, large corporations including AIONRISE, Group Atlantic, and Aero-Structure Technologies Cyclone have chosen to establish manufacturing facilities in the country. "I am confident that Georgia will be a logistics pivot in Caucasus region and an industrial hub for Europe," says AIONRISE CEO Durbek Fattakhov.
Ease of Doing Business
Georgia is widely regarded for its streamlined, efficient bureaucratic practices. According to the World Bank, Georgia ranks 7th in world for ease of doing business. The government's Public Service Hall offers 400 services that enable people to apply for everything from a passport to registering a business or property in less than a day. "This one-stop-shop avoids bureaucracy, simplifies the paperwork required to set up a company, and makes it much easier to do business compared to other countries," says Fattakhov.
Low Operational Costs
Utility rates in Georgia are some of the lowest in the region, with electricity fees at 8¢ per kWh, natural gas at 23¢ per c/m, and water at 7.5¢ per c/m. Not only is the electricity cheap, more than 70% of it is generative via renewable sources. Additionally, import duties on most of raw materials and equipment are 0%. The country also has an educated, competitively priced workforce. With no minimum wage regulations and business-friendly labour laws, the average monthly salary for an unskilled production operative is $227, skilled operatives earn $435 a month, and engineers earn $1,061.
With more than 5,000 students enrolled in bachelor, master, and professional programs for the engineering, manufacturing, and construction sectors, some 2,300 new graduates join the workforce every year.
"Simplified tax rules and rates in Georgia are very attractive compared to other developed countries and give businesses much more flexibility in operations and financial management. Also, I must add here the customs policy of Georgia, which exempts most of the raw materials, products and equipment from customs duties. This policy has the advantage of achieving competitive production costs for our solar panels and, in turn, makes it possible to compete in pricing in international markets." says AIONRISE's Fattakhov.
World-Class Culture
"Other than the appropriate business environment that the country has to offer, it also offers pleasant conditions for living. The fame of Georgian people's hospitality and delicious cuisine precedes the country's name around the world."
Beyond its cuisine (which includes being the world's oldest wine producing country), Georgia has much to offer residents and visitors alike. It's possible to ski in the Caucasus Mountains, swim in the Black Sea, and take part in the capital Tbilisi's restaurant culture and nightlife – often in the same day.
The country also dotted with medieval castles, 1,000-year-old monasteries, and newer architecture that combines European and Asian influences. Cultural activities range from football, basketball, and rugby – the national sport – to theatre, live music and dancing, and art galleries.
With a rich history, generous population, and government dedicated to investment, Georgia is ready for business.
For more information, please visit WWW.INVESTINGEORGIA.ORG or contact us at: dtavlalashvili@enterprise.gov.ge.
Sponsored By: