Leveraging its global operations and core commercial banking platform, Bank of China (BOC) is soaring to the top of the nation's green finance industry, with vigorous green finance businesses and innovative products to assist China to attain long-term climate goals — and raise environmental standards for the 2022 Olympic Winter Games in Beijing.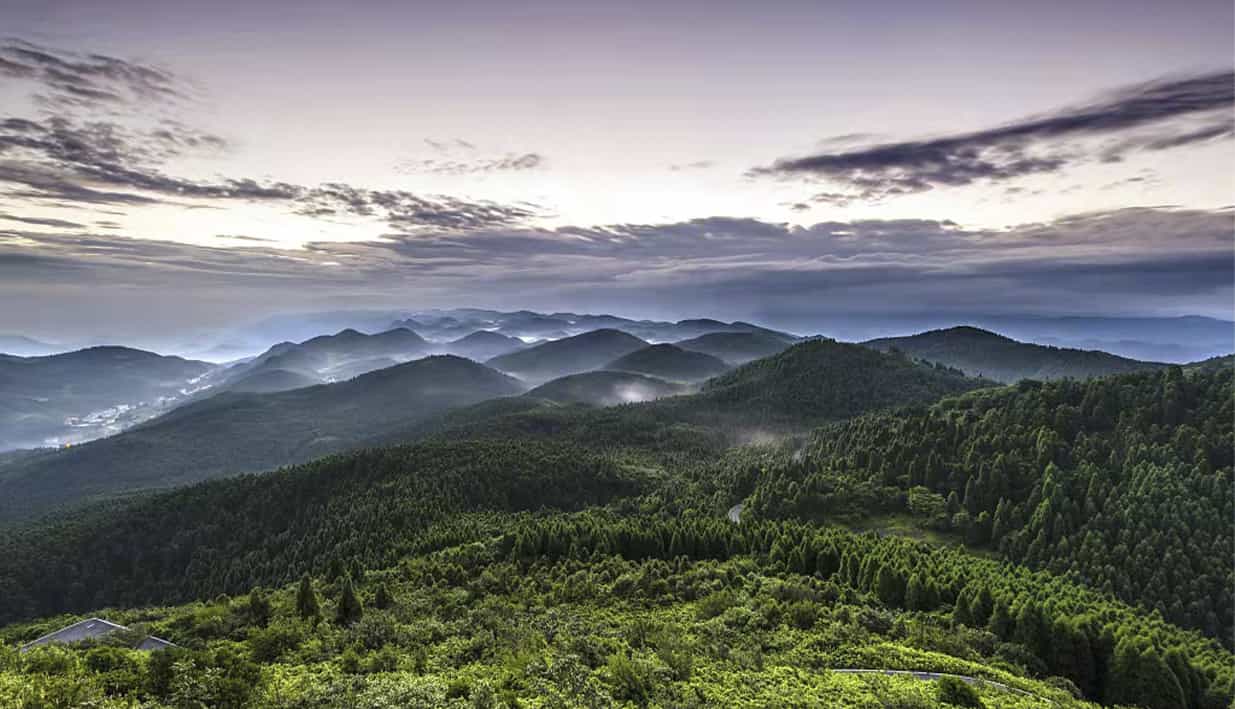 BOC is rapidly scaling up its green finance businesses with an extensive range of innovative green finance products and services, including funds, wealth management, leasing, equity investments, insurance, financial advisory services, and listing and financing services for enterprises.
A leader in China's domestic green credit sector, BOC had a green credit balance of over RMB1.1 trillion in 3Q21, up more than 25% from the end of last year — well above its average loan growth rate. Green credit was provided primarily to new energy industries, including new energy power (such as wind power, solar power, and hydro power), green railroad and urban public transportation.
To support environmental entrepreneurship, BOC provides IPO sponsorship and underwriting, post-IPO refinancing and debt issuance, M&A, and other services for green enterprises in a wide range of sectors. BOC assisted smart electric-car startup Xpeng Motors in its listing on the New York Stock Exchange.
Among its other green finance innovations, BOC Wealth Management is launching a series of carbon emission peak-themed serial wealth management products. BOCI China and China Securities Index jointly developed the CSI BOC International 300 ESG Index. In addition, BOC Insurance is creating green insurance products covering liability for green industry risk, environmental pollution, and green transportation. BOC Asset Investment is increasing investment in green industries, which currently represents nearly 40% of its equity investment.
Green Bond Market Leadership
BOC is a leading underwriter of green bonds among Chinese peers. In the first three quarters of 2021, BOC underwrote US$13.349 billion in green bonds overseas for issuers, ranking first among Chinese institutions on Bloomberg's "Global Offshore Green Bonds". During the same period, BOC underwrote RMB35.482 billion in green bonds (including cross-market bonds) issued in the interbank market, accounting for 13.06%.
BOC's bond product innovation aligns domestic and international green and transition bond standards, providing investors with diverse green bond investment products. At the end of 3Q21, BOC accumulatively issued US$10.68 billion in offshore green bonds, ranking first among Chinese peers. BOC is China's most active green issuer and the first commercial institution to issue blue bonds in offshore markets: the dual-tranche offering comprised RMB3 billion bonds and US$500 million bonds.
BOC's green bond investment volumes are growing at a faster pace than BOC Group's total assets and overall bond investment. BOC topped the National Association of Financial Market Institutional Investors' 3Q21 rankings of green debt financing instrument investors.
Global Green Finance Instruction
Through its global network, BOC is leading green finance instruction around the world. This year, BOC Hong Kong launched the first third-party certified RMB private green time-deposit product in Hong Kong, and the Macau Branch secured BOC's first green loan project certified by the Climate Bonds Initiative. BOC London was involved in the UK's first offshore transmission owner assets M&A financing project and BOC Peru successfully co-led the formation of a US$1 billion syndicated loan for clean energy application and carbon emission reduction. BOC has extended green credit to landmark renewable energy projects, such as Abu Dhabi's 1.5GW solar plant and Dubai's 950MW CSP+PV solar plant, both the world largest projects of their kind.
Climate-Focused Credit Polices
Inspired by the ESG initiatives of international financial peers, BOC is developing a program to conduct comprehensive ESG customer evaluations and integrate climate-related and environmental performances into the credit process.
BOC has adopted strict management measures. From the Q4 2021, BOC ceases to provide financing for new coal mining and new coal-fired power projects outside Chinese Mainland, except for those projects already contracted. For outstanding contractual commitments, BOC will fully respect its commercial obligations.
In addition, BOC is supporting investment projects focused on emission reduction, including carbon capture, utilization, and storage (CCUS) and coal-to-clean energy transition.
Participation of Carbon Emission Trading Market
In formulating its carbon emissions policies and commitments, BOC explored comprehensive carbon trading-based solutions to help companies achieve carbon neutrality and develop new trading products related to carbon emission allowances and voluntary emission reduction. Its goal is to provide carbon trading and pricing services for high-emission enterprises and help green industries, such as forest carbon sinks, develop ecological financial products.
BOC is providing ideas to China's national carbon trading market, based on its research, international market experience and participation in European carbon trading.
The "Green" 2022 Winter Olympics & Beyond
The official banking partner for the Beijing 2022 Olympic Winter Games, BOC is reducing the event's environmental impact by providing comprehensive financial services for the construction and operation of temporary Winter Olympic venues and other infrastructure projects that meet green building standards, prioritize the use of green energy, and strive to achieve carbon neutrality through carbon offset programs.
Looking ahead, BOC is using green finance to help China meet Paris Agreement objectives and achieve peak carbon emissions by 2030 and carbon neutrality by 2060. Propelled by its total commitments to protecting the planet for future generations, BOC's green finance business is taking flight.
Sponsored By: