A leading Islamic bank in Kuwait renowned for innovation, Boubyan Bank is setting a digital standard for Islamic banking with its holistic, customer-centric ecosystem, says Abdullah Al Tuwaijri, Chief Executive Officer – Consumer, Private & Digital Banking. Global Finance: How is Boubyan's digital strategy setting a benchmark for Islamic banking?
Abdullah Al Tuwaijri: Boubyan Bank launched a multi phase strategy in 2011 with the goal of making Islamic banking modern, appealing and digital. We aren't just launching Islamic banking products and services in digital channels: we are providing a holistic customer experience.
Our operating model allows cross-organizational collaboration, with front, middle and back office teams sharing ideas to optimize the customer experience. This 360-degree insight helps us continuously innovate and refine offerings to increase customer satisfaction. In addition, our resources are mobilized and operate in an agile framework, so we can quickly launch or improve products, services and features based on customer feedback and usage.
To facilitate rapid execution, banking services are aligned into two units: customer-facing digital products and channels, including Retail App, Corporate App, Chatbot and Website; and internal digital products and services, such as Intranet and RPA, servicing digital and traditional channels through automation and technology.
GF: What are your most innovative Islamic banking products and services?
AAT: Boubyan's customer-facing innovative digital ecosystems focus on enhancing the customer experience and attracting new customers.
The mobile Retail Banking App is our most popular channel, with customer satisfaction ratings above 95%. Around 75% of customers use the app, with many using the app as their main banking tool.
In 2021, Boubyan launched SME Banking App, Kuwait's first SME-dedicated mobile banking app. Using the app primarily for money collection, salary processing, salary transfer and vendor transfers, SMEs enjoy the convenience of banking via phones, anytime, anywhere. To expedite collections, Boubyan developed a shareable payment link for single or multiple payers from a manageable payer list. The app is so effective, large corporate customers started using it with multiple access rights.
Boubyan also launched Kuwait's first AI banking chatbot. More than a chatbot, Digital Assistant Msa3ed is a personalized services ecosystem used by over 30% of our Retail App customers.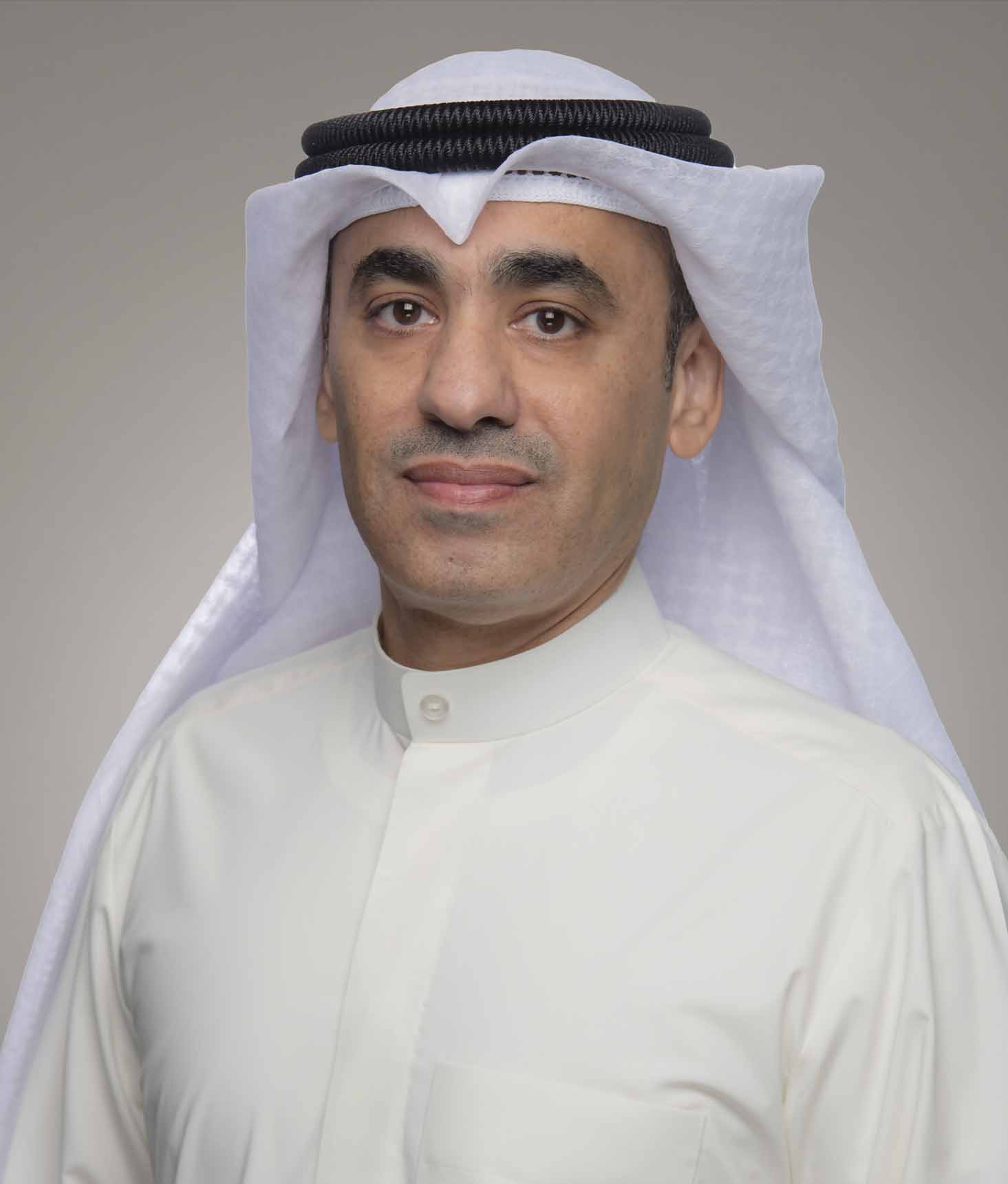 GF: How does the digital ecosystem enhance Boubyan's Islamic banking services?
AAT: Our digital ecosystem encompasses how we operate, form partnerships and provide products and services.
Using Agile Operating Framework, we built our Digital Innovation Centre to offer an omni-channel experience. Our User Experience team streamlines customer journeys by eliminating design challenges, following security and regulatory standards.
Our Innovation & Partnership team continuously seeks potential partners that add value. Boubyan is a "FinTech-Ready Organization" that can accept open APIs and partnerships with new and innovative market participants, such as our alliance with PASS, a Kuwaiti start-up with a parking payment app.
Through agile product development, we continuously expand our ecosystem. For example, added features to our Pay Me ecosystem gives customers four ways to accept money: Pay Me Boubyan-to-Boubyan enables user-to-user payments with simple Face ID; Pay Me Groups allows simultaneous payment requests to a group of people; Pay Me on Apple Watch uses scan-and-pay QR codes; and Pay Me Split the Bill helps customers split bills with friends and family.
GF: How is the Boubyan Bank Accelerator Program helping Kuwait's FinTechs?
AAT: The Accelerator Program aims to advance tech startups looking to operate in Kuwait. The program empowers participants with knowledge, mentorship, services and support to navigate their business journeys. Our participants' success has a positive impact on the local start-up ecosystem, adding experience and capabilities that contribute to the development of more advanced offerings.
Focused primarily on start-ups, the Accelerator Program also supports our strategy by stimulating growth of Islamic digital banking in Kuwait. We can identify start-ups aligned with our strategy and offer them an opportunity to integrate their services within Boubyan's offerings.
GF: What are Boubyan's next Islamic banking innovations?
AAT: Boubyan is innovating to promote a savings culture, providing customers with next-level insights into their financial standing.
Our main goal remains expanding the digital Islamic banking experience for existing customers and, through financial inclusion, reaching market segments that have traditionally lacked access to digital Islamic banking products.
Sponsored by: