Bahrain's first local bank with expanding retail and corporate markets at home and in the GCC, National Bank of Bahrain (NBB) places ESG best practices at the core of its operations and strategy. Jean-Christophe Durand, CEO of NBB, discusses the bank's sustainability leadership and how its commitment to responsible banking strengthens its market position and alignment with Bahrain's future economic goals.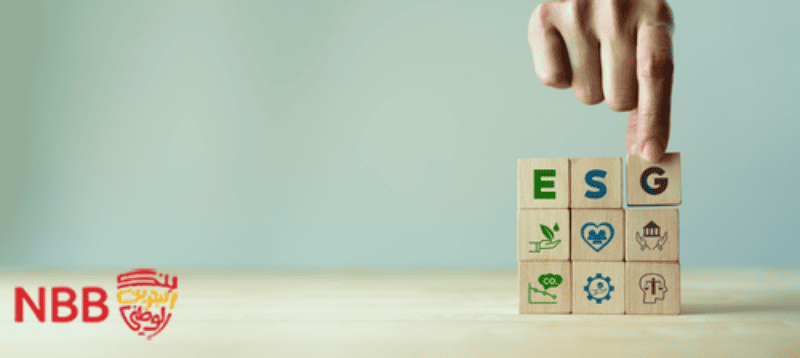 Global Finance: How is NBB leading the Bahrain Economic Vision 2030?
Jean-Christophe Durand: National Bank of Bahrain has been a pioneer in the banking and finance industry since its inception. We continue to build on that legacy and strive to support the Kingdom's economic growth plan through our various initiatives as well as our extensive products and services. Our commitment to responsible banking has aligned us with the national vision, as NBB implemented a business and social responsibility model that coincides with Bahrain's 2030 economic goals. Our goal is to be a digital transformation leader with the launch of a best-in-class digital mobile retail platform. Supporting the Kingdom's vision has been a core element in our strategy.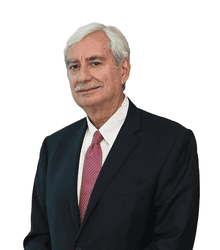 GF: What are the main drivers of NBB's sustained growth & strong financial position?
JD: NBB has demonstrated great resilience and strong business growth amid the ongoing market and economic challenges in recent years. Our sustained growth is a direct result of our drive to enhance our services to all clients and incorporate ESG methodologies in our daily business operations. NBB's customer-centric approach is an innovation driver enabling us to fulfil our customer demands for efficient, seamless banking across different segments. With the rapidly changing banking landscape, we are committed to investing in technology to serve our clients, developing new products and services and keeping ESG principles at the forefront of our development.
GF: What is NBB's ESG strategy & what impact has it had on the bank?
JD: At NBB, our vision is to lead the market in sustainable operations, aligning our sustainability principles with our core values and aspirations. Our ESG strategy is built on our long-term objective to have a significant impact on the industry locally and regionally. Since our commitment to sustainability is already embedded within our culture and mind set, NBB's team developed and adopted our sustainability programme quickly and effectively. Considering input from multiple stakeholders both within and beyond the organization, we adhere to world-class governance and give back to our local community while also focusing on the environment.
As a result, we established a three-year sustainability roadmap focused on various avenues across the bank. This has led to strong participation by all internal stakeholders from our Board of Directors to our most junior employees. NBB's team of professionals are committed to enhancing awareness of ESG principles by improving our data collection, reporting and disclosures to support our sustainability journey.
In its first year, our sustainability programme had significant impact, requiring us to build a solid infrastructure that enables us to continuously improve and integrate sustainability into the bank's practices.
Our collective integration of ESG practices across the organisation has proven to be a foundation of our success. The decision to address all environmental, social and governance aspects simultaneously has positioned NBB as an ESG leader in our markets, including our first-place rankings by ESG Invest and Refinitiv.
GF: What are your most high-impact sustainability initiatives & how do they further global sustainability goals?
JD: From an environmental perspective, NBB's most effective initiatives centre on mindful consumption, specifically continuous tracking and reporting, resulting in our ongoing efforts to run a more resource-conscious operation.
Socially, we invest heavily in the wellbeing and progress of our employees and our community. We offer internship opportunities for school and university students and graduates, enhancing their employability. Free virtual internships were also offered to the public to promote community awareness of the banking industry. We also participated in community sustainability awareness programs, sharing NBB's Sustainability Journey and offering insights on our success in aligning and delivering on our sustainability goals.
NBB is a financial institution that enables national and global industries to adopt and evolve their own sustainability practices. We lead by example within the financial sector by launching new initiatives that are not common practice. For example, we enhanced our transparency by issuing an integrated Annual Financial & Sustainability Report, set the standard for enhanced reporting and disclosures and implemented and certified the bank's Environmental Management System.
Our sustainability strategy allows us to reach our short-term goals while simultaneously ensuring our long-term objectives have a positive impact on our community and the environment. Such objectives contribute to the continued robustness of the organisation and help us continue to operate favourably in a more sustainability-conscious environment. It is a journey in which we all play a collective and important role. Each initiative has a vital place within the organisation as they are all interconnected in a way that helps us support and contribute to all stakeholders while also ensuring the financial strength and sustainability of the bank. This enables us to act more responsibly towards our community and environment and remain resilient in the face of future challenges.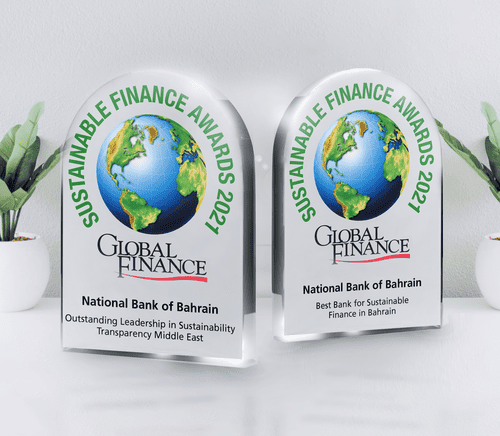 GF: What milestones does NBB expect to achieve within the next decade?
JD: Our aim is to be the leading bank in the Kingdom of Bahrain with significant reach in the region. We continue to reinforce our presence across all client segments, increasing our retail market share, assisting major corporates in their development and providing high quality services. NBB is are currently strengthening its position in the GCC and building our regional portfolio to ensure sustained growth. Our overseas presence creates an opportunity to leverage our network and strong ties with key Bahraini and regional institutions with the goal of becoming their partner of choice to support their regional business. Our digital transformation is at the core of this strategy and contributes to further enhancing the quality of NBB's client relationships.
Sponsored by: