Palm Beach County is becoming a thriving financial hub as major financial firms open new offices or relocate, according to the Business Development Board of Palm Beach County.
Home to more than 2,400 financial services firms, Palm Beach County is experiencing significant financial sector growth as major companies – including Goldman Sachs – are opening offices in the Palm Beaches.
Dozens of financial firms recently relocated to, or opened new offices in, Palm Beach County, which boasts a growing high-net worth population, attractive commercial real estate and pro-business government leaders, according to Business Development Board of Palm Beach County, a not-for-profit corporation working to attract and retain business investment in the county.
Palm Beach County's financial sector currently employs approximately 33,000 people and salaries average in the $80,000 range. The influx of new firms is expected to bring thousands of high-income jobs to the county.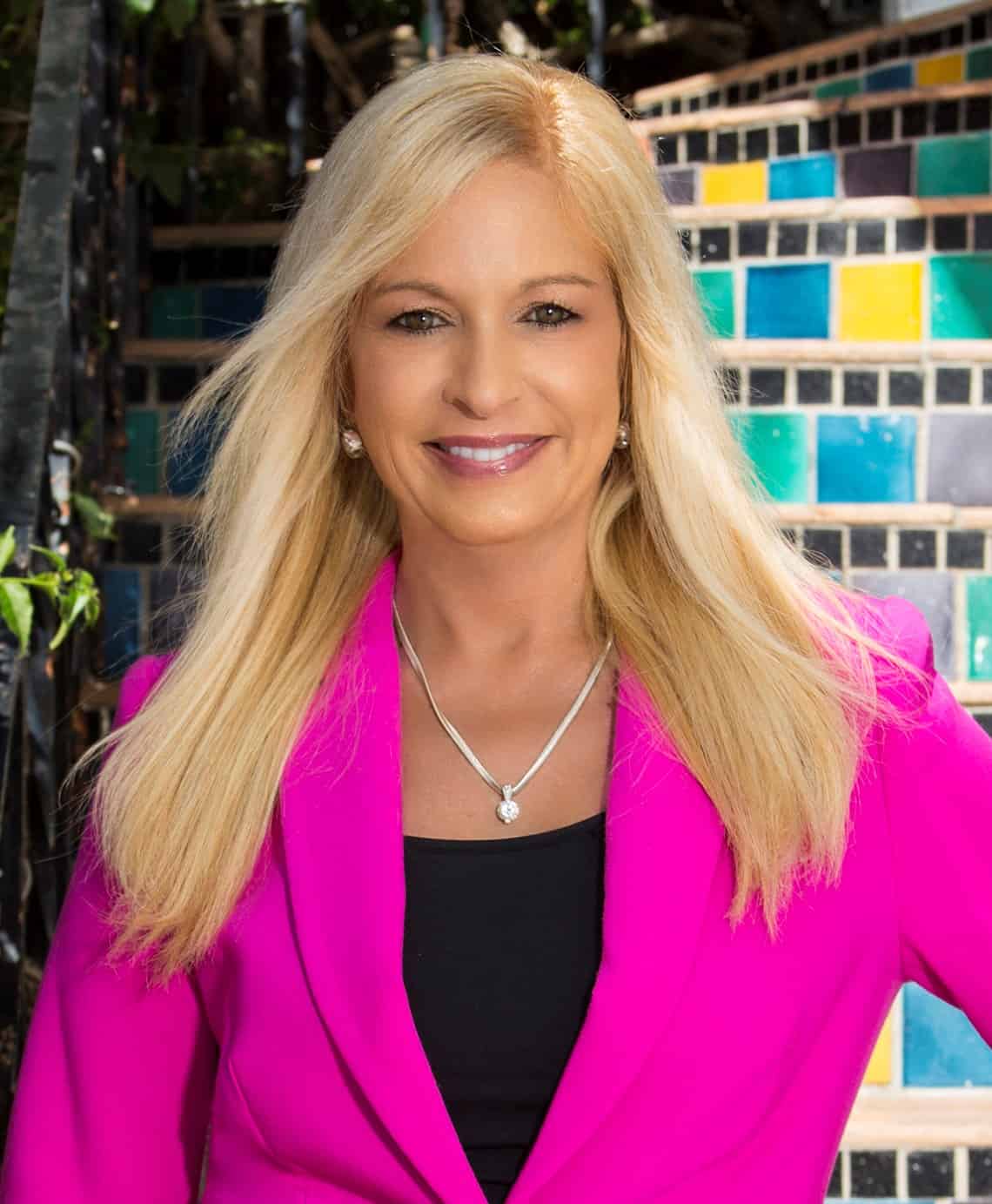 Southern Migration
"There is a real growth trend in the financial sector and we are currently working with around 50 financial firms planning to make a move to the Palm Beaches," said Kelly Smallridge, President and CEO of the Business Development Board of Palm Beach County.
Most firms are relocating from New York, California, Massachusetts, Illinois, Connecticut, and New Jersey, with 41% from the New York City area alone: For example, global market maker Virtu Financial and hedge fund Elliot Management are moving their Manhattan headquarters to the county, and California-based Colony Capital is relocating its global headquarters to Boca Raton.
In addition, Goldman Sachs is opening a new office in West Palm Beach, as is Stamford-headquartered Point72 Asset Management, led by hedge fund manager and New York Mets owner Steven A. Cohen. Wealthspire Advisors, a New York-based investment advisory firm with $13 billion in assets, chose Boca Raton for a new office, and Maryland-based mortgage lender NewDay USA is locating its second headquarters in downtown West Palm Beach.
This is just the latest wave of financial firms flowing to Palm Beach County's warm climate for business. The Business Development Board estimates around 100 financial firms set up locations in the Palm Beaches over the past few years.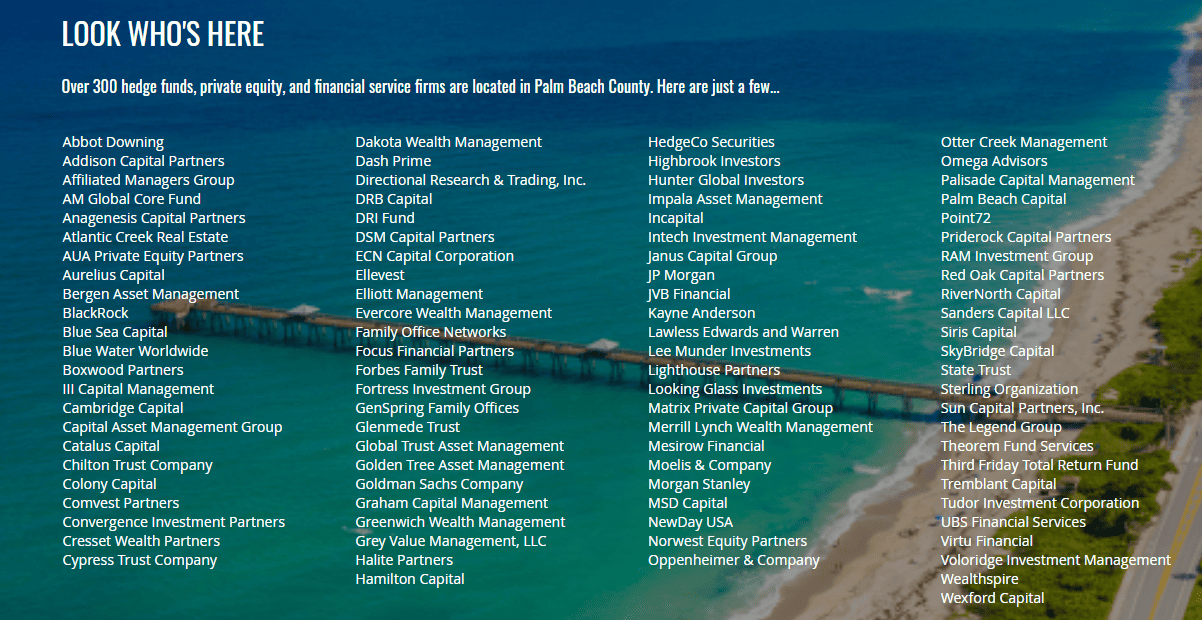 Warm Business Climate
With available land, shovel-ready properties and class "A" office space, Palm Beach County's hot commercial real estate market is ideal for financial sector properties. The National Association of Realtors® ranked Palm Beach County among the top 10 areas in America for the busiest commercial real estate market, and The World Property Journal ranked West Palm Beach one of the country's top 10 performing commercial real estate markets.
"Executives of companies relocating to Palm Beach County are signing 8- to-10-year commercial leases purchasing homes for their families, enrolling their children in school and becoming involved in the community," stated Smallridge.
With its warm weather and attractive lifestyle, Palm Beach County is also a great place to live. A 2021 Unacast study ranked Palm Beach County #1 among Florida counties for both population and income growth: 11,000 people moved to the county during 2020 with a new net income gain of $3.4 billion — far exceeding the gains of any other U.S. county studied by Unacast.
"We help executives with real estate searches, access to schools for their children, expedited permitting, tours of any of our 39 cities and towns, introductions to elected officials, and many other services — all complimentary," explained Smallridge.
With its sights on the county's future, the Business Development Board of Palm Beach County is facilitating continued financial sector growth and playing a key role as the Palm Beaches become a major financial center.
Sponsored By: